Product Point Bonus Scheme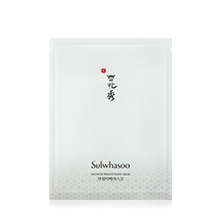 Snowise Brightening Mask 1 sheet Worth HK$90 (Rebate 6%)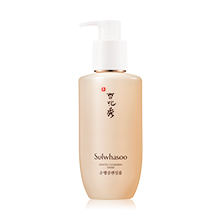 Gentle Cleansing Foam 200ml Worth HK$280 (Rebate 8%)
Counter Facial $1,000 Value Worth HK$1,000 (Rebate 14%)

Essential Balancing Water EX 125ml Essential Balancing Emulsion EX 125ml Worth HK$820 (Rebate 12%)
Sulwhasoo SPA $1,000 Value Sulwhasoo Plum Blossom Perfume Oil 30ml Worth HK$1,870 (Rebate 19%)

Concentrated Ginseng Renewing Facial Oil EX 20ml First Care Activating Serum Mist 110ml Worth HK$1,390 (Rebate 14%)
Sulwhasoo SPA $2,000 Value Sulwhasoo Plum Blossom Perfume Oil 30ml Worth HK$2,870 (Rebate 19%)

Concentrated Ginseng Renewing Cream EX Light 60ml Concentrated Ginseng Renewing Creamy Mask 5 sheets Worth HK$2,540 (回贈17%)

Terms and Conditions
1.
This product point bonus scheme will be valid from 1st January to 31st March 2020. Customer must purchase any regular product or facial treatment to become a membership. Every HK$10 dollar spent on Sulwhasoo products is equivalent to 1 product point, accumulated product points are redeemable for gifts. Eligible purchase includes any products and product gift certificate.
2.
Accumulated product points of the existing member will be valid until 31st December each year. For new members, accumulated product points will be valid until 31st December of the following year. Expired product points will be forfeited automatically on 1st January of each year.
3.
Gold and Amber members can redeem any regular-priced products with 1 product point equivalent value to HK$1 (not include promotion sets or limited edition products). The products can only be redeemed by product points only and price variance cannot be paid by cash.
4.
Product point is not transferrable and not exchangeable for cash.
5.
Member must redeem the gift in person. Identity proof (e.g. identity card, passport or credit card) is required for verification upon gift redemption. Other documents will not be accepted.
6.
Each member can only redeem 6 sets of the same gift(s) maximum; while 2 sets maximum for limited gift(s).
7.
Product point redemption gifts are available while stock lasts. Products or beauty services redeemed are non-refundable and non-exchangeable.
8.
Relevant product points will be deducted from the member's account in case of refund at Sulwhasoo. The redeemed gift(s) must be returned along with the refunded product(s).
9.
If a redemption gift is out of stock, Sulwhasoo reserves the right to replace with other gifts without prior notice.
10.
Product points can only be used to redeem a single regular-priced beauty services and not as part of a treatment package. Any outstanding amount can only be settled by cash or credit card.
11.
Beauty services redeemed with 700 points are only applicable to assigned Sulwhasoo stores. Beauty services redeemed with 1,000 or 1,500 points are only applicable to Sulwhasoo SPA (except for male member).
12.
Beauty services redeemed by product bonus points are only applicable to the owner of the membership and are not transferable.
13.
Beauty services redeemed by products points are only applicable on Monday to Friday (excluded Sunday and public holiday).
14.
Advance booking is required for beauty services. For any changes or cancellation of booking, please contact us at least 24 hours in advance, otherwise product points will be automatically deducted from personal account. Late arrivals will be subjected to reduced treatment time.
15.
Sulwhasoo SPA services are available for female guests only.
16.
Product Point Bonus Scheme is only applicable to Sulwhasoo stores, Sulwhasoo SPA and Beauty Lounge in Hong Kong.
17.
Sulwhasoo reserves the right for the final decision in case of any disputes.