Functions

Anti-aging

Size

50ml

Price

HK$ 1,050
The poweful anti-oxidant effect of plum blossom makes firmer, livelier skin.
Bloomstay Vitalizing Cream contains the anti-oxidant energy from plum blossom with five germinated fruits and seeds, Yuzu, hardy orange to protect the skin from external stimuli and early signs of skin-aging.
Anti-oxidant energy from plum blossom help care for impurities
The anti-oxidant energy found in the buds of plum blossoms help protect the skin from signs of skin-aging and external stimuli.
Infused with five germinated fruits and seeds, Yuzu, and hardy orange components for firmer, translucent skin
Bloomstay Vitalizing Cream uses components from five germinated fruits and seeds to help improve skin firmness, while the Yuzu and hardy orange let the skin feel hydrated and resilient.
Soft and elastic texture for a smooth and firm finish
Bloomstay Vitalizing Cream's soft and elastic texture adheres comfortably to your skin, leaving it feeling smooth and firm.
효능효과
Customer satisfaction survey results
I feel having resilience on my skin after usage
93%
여성 93%가 제품을 사용하고 피부가 부드러워 지는 낌이라고 만족한 그래프
l feel my make-up will last longer
93%
여성 93%가 제품을 사용하고 부드럽게 개선되었다고 만족한 그래프
I feel that this product help to delay the aging of the skin
90%
여성 90%가 제품을 사용하고 수분이 개선된다고 만족한 그래프
*Results of consumer satisfaction survey
Subjects : 60 females Test Agency: LEEOA company
Period: 30 Oct-24 Nov 2017 -4 weeks (HUT results)
How to Use
Beauty Ritual
After cleansing the face, apply a moderate amount on your palm and spread evenly across your face.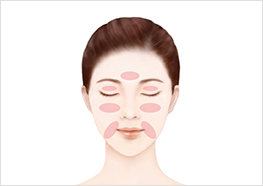 1 STEP
Dispense an appropriate amount and apply it over the mouth to cheek and eyes to forehead.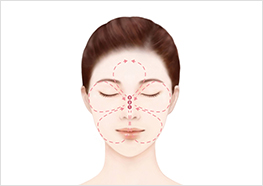 2 STEP
Smooth the applied area evenly from the top to bottom, from the inside to outside as if drawing the flower (plum blossom).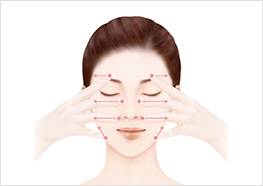 3 STEP
Gently press over the eyebrow, the side of the nose, the rounded part of the nose and a chin with fingertips for 3 seconds. Then, use all fingers to pat the whole face line to make the skin look resilient and vibrant.
Customers Also Love
Customers Also Love