An auto Eyebrow Pencil expresses natural eyebrow look with soft color
Express soft and natural looking eyebrows
The oval-shaped pencil helps you draw soft and natural looking brows without coloring them too dark.
Delicate shades that match your own brows
Select from up to four shades—Light brown, Ash brown, Deep brown, and Dark gray—that match your hair color to make eyebrows look natural as if they are your own.
Easy to draw neat brow lines
With a high powder content in the eyebrow pencil, anyone can easily draw soft and elegant eyebrows without clumps.
How to Use
How to Use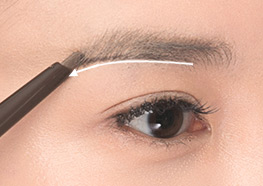 1 STEP. Drawing the bottom edge line
Draw a straight and even line from the head of your brow to the tail.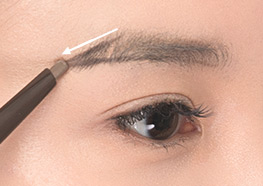 2 STEP. Making the arch
Draw a connecting line from the eyebrow arch to the tail.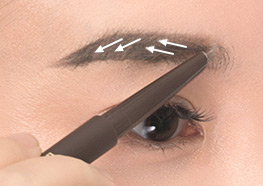 3 STEP. Filling in
Use the side of the pencil and fill the brow from the head to the tail as if you are drawing rows of hair in your eyebrow.
Customers Also Love
Customers Also Love