BEAUTY LOUNGE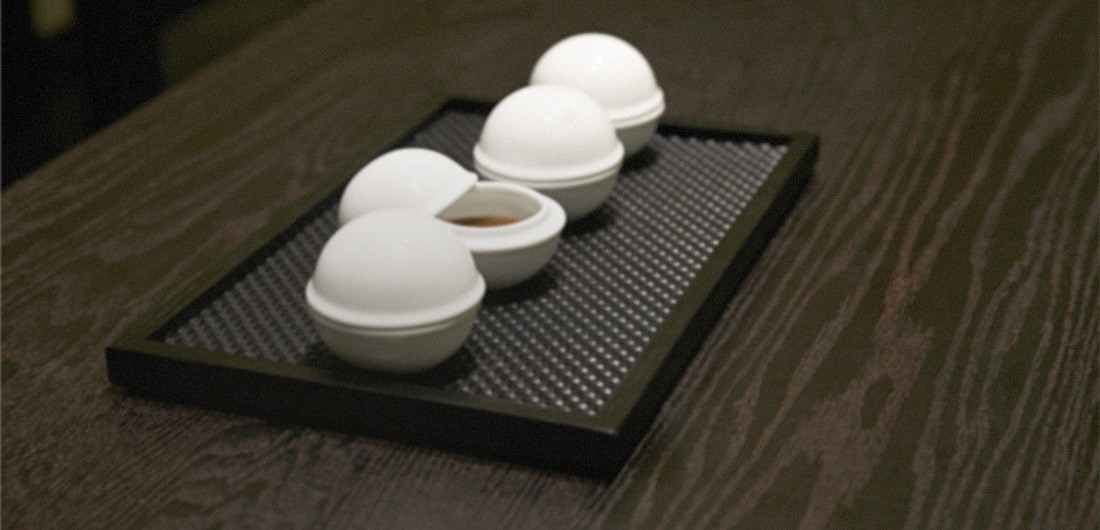 New Beauty Experiences Enlightened by Traditional Korean Beauty Wisdom
Sulwhasoo Beauty Lounge is introducing exciting new treatments developed by Korean Flagship SPA, using Korea's unique massage techniques and precious herbal essences. Through a triple beauty regimen that purifying, invigorating and nourishing, new treatments awaken and enhance skin energy, delivering an ultimate Korean beauty experience that restores skin to a balanced, healthy, and graceful state.
Beauty Lounge Programs
Facial Treatment
BALANCING CIRCULATION TREATMENT
The skincare treatment combines Korean invigorating massage and Sulwhasoo's Essential Skincare Line to hydrate skin as well as to enhance circulation, creating a moisturizing coating that facilitates skin's deep absorption of nourishing elements and removes unwanted substances. Give skin a soft and radiant look.
80 MIN. HKD880
Facial Treatment
BIRCH HYDRATING SMOOTHING TREATMENT
The treatment combats dehydration with a soothing and nourishing formula of ginseng sprouts, birch sap extracts and liriope platyphylla that help to boost skin cell regeneration and sustain the skin's moisturizing power. Let skin glow with natural charm.
90 MIN. HKD980
Facial Treatment
PLUM BLOSSOM VITALIZING TREATMENT
With potent anti-oxidizing power of Plum Blossom from Bloomstay Vitalizing Line, the treatment combines an easy-to-absorb, light texture and a lovely floral scent, delivering a delicate, healthy glowing look.
90 MIN. HKD1,100
Facial Treatment
GINSENG REJUVENATING TREATMENT
Precious ginseng is renowned for its intense anti-oxidizing power. The treatment deeply nourishes skin, with ginseng renewing cream and ginseng seed oil to promote blood circulation and enhance its absorption power. Enjoy a soft, firm and delicate complexion with a youthful glow.
90 MIN. HKD1,200
Facial Treatment
WHITE GINSENG SNOWISE BRIGHTENING TREATMENT
Featuring Korean invigorating massage and Snowise's patented white ginseng saponin formula, the treatment suppresses the formation of pigments on skin's underlying layers; helps to eliminate spots, redness and dullness; and accelerates collagen regeneration. Embrace a bright new skin.
90MIN. HKD1,350
Facial Treatment
RED PINE TIMETREASURE INVIGORATING TREATMENT
Infused with the supreme power of premium Timetreasure Invigorating skincare products, the treatment delivers the essence of precious red pine deep into skin to recover damaged cells and reverse the effects of aging by helping prevent pigmentation and refining pores. Give skin an instantly youthful look.
90 MIN. HKD1,750
Facial Treatment
GINSENG ULTIMATE RENEWING TREATMENT
The precious Ginseng series and Korean massage treatment facilitate blood circulation and detoxification. This treatment deeply replenishes dull skin and reverses the traces of time, delivering a firm, supple, and glowing transformation.
100 MIN. HKD1,950
Add-on
GINSENG EYE RENEWING
Ginseng nourishments help to sharpen the eye contour by boosting blood circulation around the eyes.
30 MIN. HKD600
Add-on
TIMETREASURE EYE RECOVERING
Red pine extracts awaken the skin's youthfulness by restoring the skin's natural elasticity and smoothen wrinkles around the eye.
30 MIN. HKD600
Add-on
NOURISHING NECK
Aged keratin around the neck is gently removed, before a Korean massage activates circulation to smoothen fine lines.
30 MIN. HKD500
Add-on
ABDOMEN HOT WRAP
Mugwort, known as "Medical Herb", is applied in the abdominal area to activate circulation and harmonize the internal system. Mugwort's healing property to alleviate pre-menstrual symptoms.
15 MIN. HKD400
* Targeted treatment can only be enjoyed in conjunction with treatment of 60 minutes or above.
Add-on
ABDOMEN MASSAGE
A synergized internal system enhances detoxifying power. This treatment alleviates monthly discomfort by massaging mugwort to the abdomen, facilitates its natural detoxification process.
20 MIN. HKD500