SPA PROGRAMS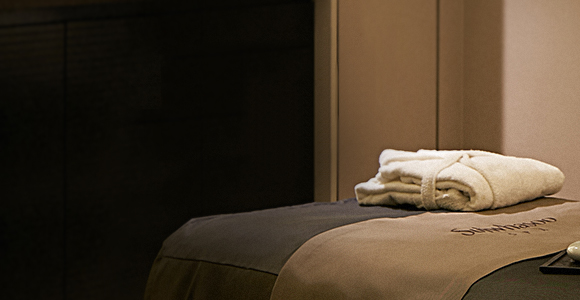 Signature
The signature program of Sulwhasoo SPA. The full body care using premium products and special tools.
HERITAGE GINSENG JOURNEY
Inherit the 52years research of Ginseng, the treatment helps to re-energize skin cell regeneration and enhance the natural smoothness of skin through the use of Ginseng essence via the Korean-style acupuncture and massage. The treatment incorporates uses 99.9% gold foil with strong anti-oxidant effect and precious ginseng extract, to rejuvenate skin and refine skin texture. 140 MIN HKD 3,600
TIMETREASURE INVIGORATING JOURNEY
The enhanced invigorating journey nourishes skin with twice-enriched Red Pine DAA, resulting in a firm, youthful and radiant complexion. This is the only treatment that features a TimeTreasure Invigorating Sleeping Mask , inviting you to immerse yourself in a delicate and fair beauty experience. 140 MIN HKD 4,200
TIMETREASURE HONORSTIGE 3R SPA DELUXE
Enhancing the metabolism with Lymphatic Preventive Care, the 3R SPA Deluxe nourishes skin with the ultimate prestige Timetreasure Honorstige Collection, resulting in extraordinary anti-aging effects and bringing a triple rejuvenation to skin.

• Reawake skin's age-defying factors
• Reinvigorate the skin
• Regain skin elasticity
135 MIN HKD 5,600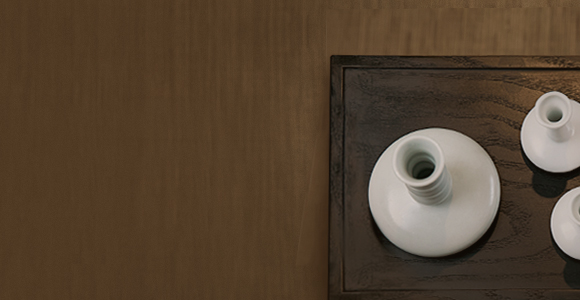 Facial Treatment
The intensive facial program related to Sulwhasoo skincare.
GINSENG INTENSIVE RESCUE THERAPY
Featuring our hero product - Concentrated Ginseng Renewing Serum, which is powered by Sulwhasoo's exclusive Ginsenomics™ - the quintessence of ginseng that contains 6,000 times concentration of ginseng's vitality, this treatment effectively replenishes, supports and strengthens the skin's resilience with triple micro-targeting. SKINCOOL roller is used to maximise absorption, and to help restoring the skin's elasticity and strengthening the skin's natural barrier, leaving it firm and supple. 100 MIN HKD 2,600
WHITE GINSENG & PORCELAIN HYDRATING TREATMENT
The treatment helps to deliver a bright, youthful complexion by infusing the ginseng seed oil with white porcelain massage for skin hydrating; reinforcing sensitive skin with Herblinic Intensive Infusion Ampoules and highly condensed brightening serum to repair the uneven skin. 90 MIN HKD 1,700
WHITE GINSENG & JADE BRIGHTENING TREATMENT
This treatment repairs dry and uneven skin caused by UV and heat damage, using Sulwhasoo's patented White Ginseng formula and gental jade massage to brighten, firm and reinvigorate the skin. 100 MIN HKD 1,900
BLOOMSTAY VITALIZING THERAPY
The treatment combats dullness and deep dehydration caused by stress and lack of sleep, as well as early signs of aging. Featuring the potent anti-oxidant energy of Bloomstay Vitalizing skincare products, advanced tool and Korean Reinvigorating Massage, it boosts skin vitality and helps restore skin's firmness while suppressing oxidization. 110 MIN HKD 2,100
WHITE GINSENG ANTI-PIGMENT THERAPY
This deep treatment uses the Snowise collection to defend against skin pigmentation caused by UV damage or aging, restoring the naturally bright flawless skin with an instant whitening effect. 110 MIN HKD 2,500
GINSENG & JADE RENEWING TREATMENT
This holistic nourishing treatment infuse Concentrated Ginseng Renewing Cream EX and jade massage, skin glows with confidence and radiant charm. 100 MIN HKD 2,100
RED PINE & AMBER RENOVATING TREATMENT
This treatment defends skin from aging by combining Sulwhasoo's premium Timetreasure products with a revitalizing massage, repairing and rejuvenating skin, to deliver a smooth, youthful complexion. 100 MIN HKD 2,400
RED PINE & OBSIDIAN STONE DETOXING THERAPY
The premium detoxing therapy defends skin from aging with Timetreasure products and massage with Obsidian stone, removing toxins, improving circulation and nourishing skin to keep skin young and charming. 110 MIN HKD 2,800
RED PINE ULTIMATE SCULPTURING THERAPY
The ultimate therapy combines the premium Timetreasure Collection with a revitalizing deep massage to boost skin elasticity and bring a clear and compact contour line; it utilizes the Amber to relieve skin stress level and enhances blood circulation, delivering a radiant and smooth complexion. An extraordinary appearance transformation now begins. 110 MIN HKD 3,200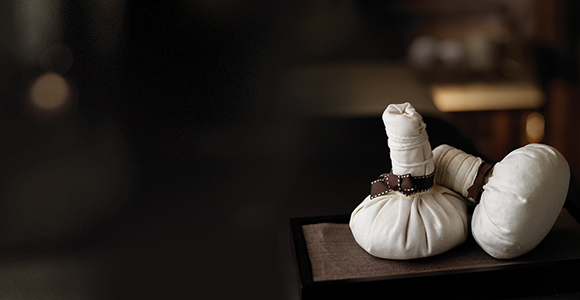 Body Treatment
The intensive body treatment using Sulwhasoo SPA's special body oil.
Stress Relief Massage
The body massage with gentle movements and techniques relieves muscle tension, reduces fatigue, and infuses the body with renewed energy and vitality. 70 MIN / 100 MIN HKD 1,100 /HKD 1,500
Herbal Salt Deep Tissue Massage
The massage uses herbal salt hot pack and penetrating deep to relieve muscle tension, soreness and fatigue while improving blood circulation. It also removes the skin's excess moisture and cold, reducing post-work-out strain and discomfort. 70 MIN / 100 MIN HKD 1,350 / HKD 1,850
Jaumdan Herbal Massage
The nourishing massage for the back and legs with Jaumdan Herbal Ball and heat to ease sore and tense muscles, reduce swelling in the feet and ankles, alleviating joint pain and stiffness, reducing stress by improving circulation. 90 MIN HKD 1,700
Amber Detox Massage
The massage for shoulders, back and legs infuses the healing and detoxifying power of Amber stone. It helps to relieve the muscle fatigue by improving the blood and lymph circulation, alleviating stress and re-boosting inner energy. 100 MIN HKD 2,200
ABDOMEN INNER BALANCING
Mugwort is used in Korean thermotherapy for the abdomen. Magnetic therapy stick is gently tapped onto abdomen to activate the meridian system. Followed by abdominal massage and firming wrap to soothe internal organs, promote self-healing and enhance skin firmness. 90 MIN HKD 1,400
HARMONIOUS BUST SOOTHING
Mugwort is used in Korean thermotherapy for the bust area. Magnetic therapy stick is gently tapped the bust's pressure points to enhance glandular activity, followed by bust massage and firming wrap to improve the breast circulation, enhance skin firmness and lift the bust. 90 MIN HKD 1,500
BUST AND ABDOMEN HOLISTIC PRESERVING
Mugwort is used in Korean thermotherapy for the abdomen and bust area. Magnetic therapy stick is gently tapped the pressure points to enhance glandular activity, followed by abdomen and bust massage and firming wrap to improve blood circulation and enhance metabolism and skin firmness. 120 MIN HKD 2,300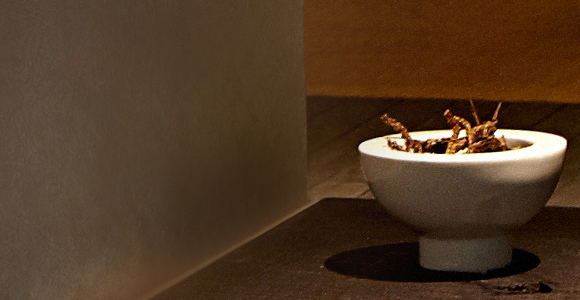 Add-on
The special care that can be added to facial and body programs.
EYE TREATMENT
Uses Unique acupressure massage to stimulate pressure points around eye areas, promote blood circulation and relax eye muscles, reduce puffiness and dark circles. 15 MIN HKD 350
RF EYE TREATMENT
Advanced RF firming beauty apparatus is used to tackle visible signs of aging in the eye contour, instantly smoothen wrinkles, crow's feet and reduce puffiness and dark circle. 30 MIN HKD 750
AMBER BRIGHTENING EYE TREATMENT
Massage with Amber, made from fossilized pine resin, instantly relieve eye fatigue and enhance blood circulation. Fatigue signs such as dark circles, sagging and dullness are reduced. 35 MIN HKD 800
Jade Rejuvenating Eye Treatment
Massage with cooling White Jade to enhance skin circulation, infused the Timetreasure eye products and Ginseng Eye Mask, instantly improve the eye skin problems of edema, wrinkles and elasticity, rebooting vital eye. 35 MIN HKD 950
NOURISHING NECK CARE
Special massage technique is used to improve neck circulation, along with an herbal neck wrap to intensively moisturized skin. Fine lines are smoothed and soft skin returns. 30 MIN HKD 600
RF LIFTING NECK CARE
Especially created for sagging skin, this treatment uses a RF firming apparatus, along with soothing meridian massage to unblock the lymph system and deeply revitalizes the skin cells. Skin tightness and elasticity can be improved to restore a fine and delicate look. 30 MIN HKD 750
FIRMING WRINKLELESS NECK CARE
Boosting of neck circulation with unique massage methods. Combined with collagen neck wrap to moisturize skin and achieve lifting, firming and reducing of lines. 35 MIN HKD 800
SKIN REVITALIZING CARE
The highly concentrated and nourishing ampoule which targets all your key skin concerns is infused deep into the skin by using the "Electroporation Technology". All the essential nutrients are instantly replenished, meeting the specific needs of the skin all season round. 30 MIN HKD 800
RELAXING JAEUMDAN BALL BACK CARE
Back massage with Sulwhasoo's unique Jaeumdan and Jaumboweedan herbal balls, instantly enhance blood circulation and relieve tensed shoulder and back muscle. 30 MIN HKD 600
ABDOMEN HOT WRAP
Mugwort, known as "Medical Herb", is applied in the abdominal area to activate circulation and harmonize the internal system. Mugwort's healing property to alleviate pre-menstrual symptoms. 20 MIN HKD 500
LEG DETOXING CARE
Massage with unique essential oil, along with white earth soft wrap to neutralize toxins, relieve muscle-bound legs and improve blood circulation. 30 MIN HKD 500
GINSENG GOLD HAND TREATMENT
Special ginseng seed extracts matched with pure 99.9% gold foil for its anti-oxidation benefits, deeply revitalizes and moisturizes hands. 45 MIN HKD 400
DEEP TISSUE RELAXING
Specially designed to alleviate muscle tension in deep lying muscles, instantly relax deeper lying muscle and muscle pain. 30 MIN HKD 600
PURIFYING BACK CARE
Designed for dull and rough skin on the back area, unique whitening dough ball made of Polygonatum Odoratum and Mulberry Tree is used to reduce excess oil, purify and brighten skin. 35 MIN HKD 800
ABDOMEN INNER CARE
Known as the "Medical Herb", mugwort is used in Korean warming therapy to promote blood circulation, along with a unique magnetic therapy rod to activate meridian system, followed by an abdominal massage to soothe internal organs, enhance immunity and promote self-healing. 40 MIN HKD 900
GINSENG EXFOLIATING BODY WRAP
Energize skin with high-concentrated red ginseng essence by fine mineral crystal exfoliation, followed by red ginseng essence body wrap to perfectly impart skin with radiance and energy. 40 MIN HKD 1,200
LYMPHATIC PREVENTIVE CARE
Utilizing aromatherapy oil and white jade, lymphatic massage enhances human metabolism, strengthens blood and lymph circulation, alleviating chest, shoulder, neck and back pain. 20 MIN HKD 900
AMBER HEAD MASSAGE
Infusing the healing and detoxifying power of Amber, the meridian massage strengthens blood circulation and relaxes muscles, alleviating headaches and improving sleep quality. 20 MIN HKD 700
JADE LEG
DETOXING MASSAGE
Utilizing aromatherapy oil and white jade, the acupoint massage strengthens blood circulation of the legs, relieving the muscles, enhancing detoxification and immunity with meridian massage. 30 MIN HKD 900
RED GINSENG FOOT CARE
Energize skin with high-concentrated red ginseng essence, along with foot massage utilizing Jade to enhance blood and lymph circulation, and accelerate metabolism. 35 MIN HKD 900

* Add-on can only be enjoyed in conjunction with treatment of 60 minutes or above.
* More SPA privileges are available, please contact 2314 3288 for details.