Broadcaster
Hyun Jung Choi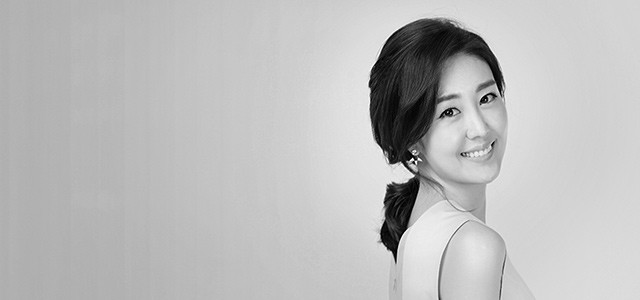 With a heart
that blooms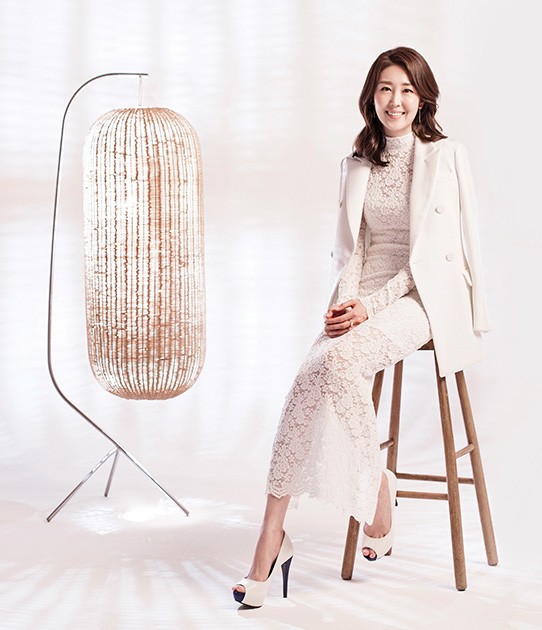 Everything in the world is classified into two categories:
colored and colorless.
Most of the things that are colorless are equal to each other. Those things include air and water. We find tranquility and peace with those things. There are people who are as comforting as air or water, and HyunJung Choi is one of them. She was never uncomfortable every time we saw her on TV for the last 10 years. The reason that she stood out in the broadcasting world, where only those who are colorful and unique survive, was probably that she was pristine. That is why she is nicknamed "Grace Choi," which perfectly fits her aura. "At first, some people told me I looked pretentious. I could not ignore those people because I was sensitive then to what other people said about me. I just didn't feel distinct from others and was not outgoing, but some people misunderstood me. That made me want to be more easygoing and cool. I actually tried to change myself then, but now that I'm older, I have gotten to accept who I am. I used to be overwhelmed when people said I was graceful, but I can now take the compliment comfortably." She is unsure if she has always been like this ever since she was young, or if she was born with it. She thinks that talking gently while preparing to become an announcer has helped. "When I was getting ready to become an announcer, I was shocked when I heard my recorded voice for the first time. It sounded strange and weird. That was when it occurred to me that I wanted to have a voice that both I and others would love to hear. So I tried to talk nicely since then, and my voice has probably become better. Also, I try to be careful not to hurt others with what I say because talking is my job. Of course, it's not good to be careful all the time as a broadcaster. This is what I should overcome. I should be straightforward when asking questions. I should break out of my shell so I could have more varied stints as a freelance broadcaster."
While listening to her, I wondered why everyone is expected to be strong and to have a profound impact on others.
Wouldn't it be good if there were people who would humble themselves by being considerate and by listening to others? This beautiful broadcaster tries to be considerate of others with every word that she says. She will begin studying counseling psychology at a graduate school this year. She was influenced by Patient Shouting Café (the café event of Korea Alliance of Patients Organization), which she has been emceeing since 2012. "Broadcasting work tends to be consuming. I sometimes think that it would be nice to have someone who understands and comforts me. I read many books in the hope of understanding and comforting myself. Emceeing Patient Shouting Café became a more critical turning point in my life. Patient Shouting Café is an event to which anyone who has had a bad experience at a hospital or with the healthcare system is invited to talk about such experience, with the aim of improving South Korea's healthcare environment. Most of the participants are deeply hurt inside. I wanted to empathize with and console them and help them feel better, but I didn't know how to do that. I wanted to be an expert so I could see through other people's conditions and give them the comfort that they needed. That's why I'm going back to school."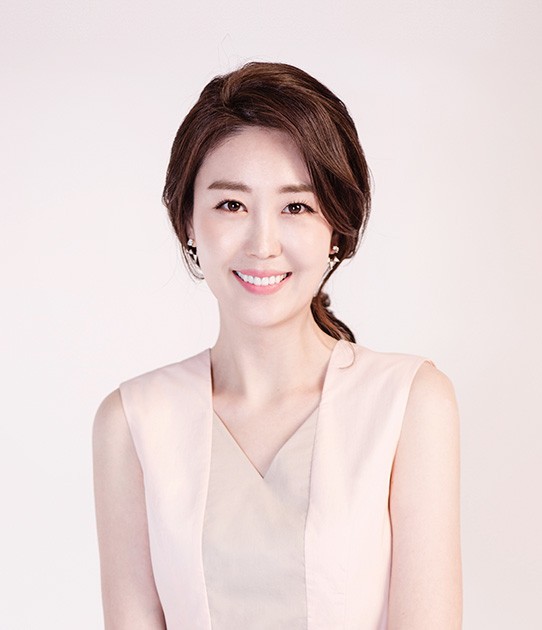 What's most rewarding for her as an announcer is when something that she said gave strength to someone else.
She's thankful and feels deeply rewarded when she's able to exert a positive
influence on others, and when other people appreciate the little things that she said. It has been a year now since she declared that she would become a freelance broadcaster. Her other goal this year besides studying to exert a positive influence on others and ultimately to console them in the right way is to succeed with the new broadcasting programs. "I will be hosting tvN's <The Red Chair>, where I will invite renowned people and ask them to listen to the stories of their lives, and EBS Radio's <Happy Noon with Books>. I was unsure if it was the right thing to do when I parted from my former colleagues, who were like family to me, and started a new adventure outside the company that was my everything, my universe, but I'm trying to move forward now. " She's now out of the company that was everything to her, but thanks to her decision to leave the company, we became more acquainted with the pure and good universe of Hyun Jung Choi. It hopes that more people would be consoled and healed in that universe, and that their happiness would bloom just like the bright and beautiful petals heralding the coming of spring.