Music Director
Jun Soo Kyung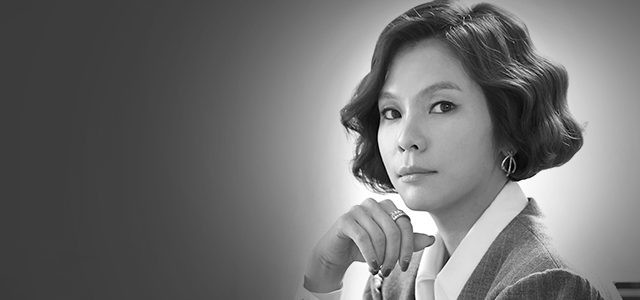 The Musical Messenger Who Brings the Gift of Music to Life
There is nothing special about living well. It is simply about maintaining our natural body temperature at 36.5˚C which feels not too high or too low, but just right and comfortable. And the mankind has created all kinds of beautiful things, such as music and paintings that help us to keep calm in this fast-changing world with full of uncertainties to be able to maintain our 36.5°C.
This is why Music Director Jun Sookyung loves her job. She explains, "Music is the best way to maintain the temperature of life. I like music because it communicates with the world." Jun specializes in commercial music. Her goal is to have her music heard by as many people as possible. She says, "In my personal opinion, music is meaningless if no one listens to it."
Director Jun composes and directs various genres of music for advertisements, movies, TV dramas, and musicals. In particular, her job includes settling copyright issues, as well as producing and introducing new video contents. She creates the right music for the right places and plays the music at the right time. She has created 'Let Everyone Shine', the theme song for the beacon lighting for the 2018 PyeongChang Winter Olympics and music for TV commercials and soundtracks for movies and TV dramas. "It was an important experience to participate in such a global event. It helped me a lot to communicate with diverse people and expand my interests. In such a big event, 'communication' is the most important than anything. They needed someone who can blend well with the different generations of people, and I was lucky enough to be chosen." It was a feat accomplished soon after establishing her own company, and her music has only become popular ever since.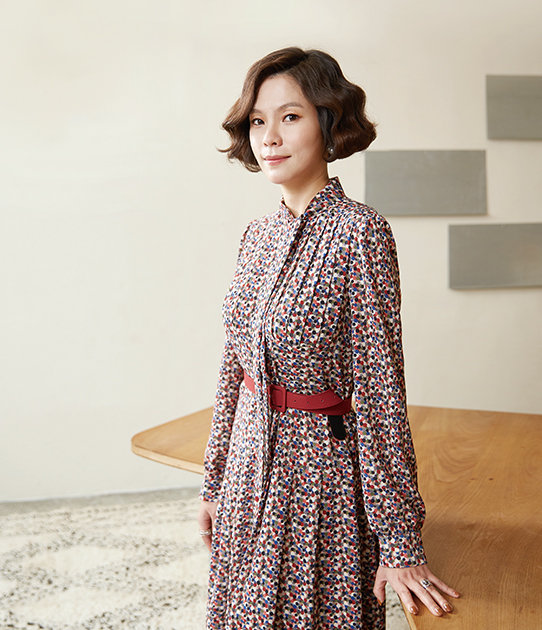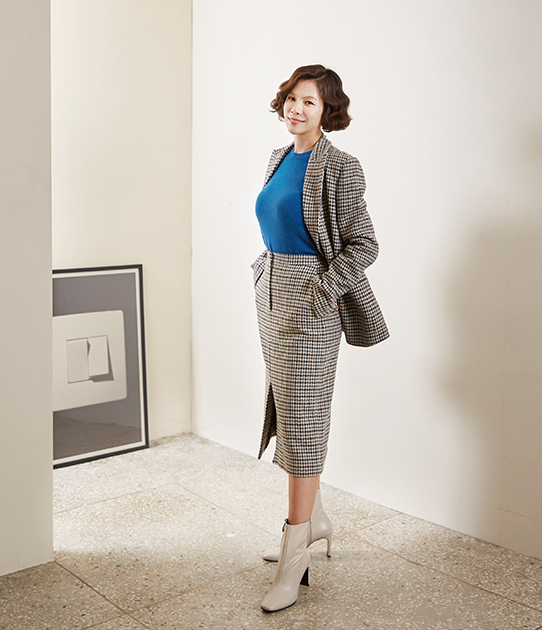 Think and Act
KEATS SEOUL is a company specializing in music and contents that she co-founded three years ago. Over the last three years, she has achieved remarkable results, and the company has thrived.
Jun says, "I love it when I am working. I am all by myself when I compose music, but that is not where my job ends. I have to meet with many people and have an extensive knowledge. Not only do I have to run the company, but I also have to take care of my child. I have to constantly propose and create new things at the same time. However, I tend to enjoy the entire process rather than be stressed about it."
This proves that you can never win someone who enjoys what he or she is doing. Jun states, "It is because of my personality, but I am trying not to get agitated. There are times when I want to sleep in and put things off for a day or so. My work can interrupt my life and demand me to work overnight. Nevertheless, I always try to restore the balance right away so that little cracks do not destroy my life balance." This is also what she always tells the employees. Whenever they are overwhelmed by work, she encourages them by saying, "Let's get today's job done first and rest afterwards." Then she adds, "You have to take advantage of working with me and move forward to do better than me."
Jun thinks it is her joy to see her junior staffs grow. Since the establishment of the company, she has learned to have the mind of a supervisor. KEATS SEOUL is a group of passionate people, including herself, who boldly challenges so diverse areas of creativity. They do not just find the right music for the video productions, but they also plan and produce the video contents themselves. They even published books a while ago. She states, "We did not have any experience in publishing, but we were not worried about it because we have always been planning and creating contents."
Then came the publication of the book titled as a result of that bold decision. Former Announcer Yoon Young Mi wrote about her trips and Jun created music based on the most beautiful locations among Yoon's trips. They introduced 88 of the most beautiful places on Earth and included a CD containing music related to 6 of them. "The CD has unique properties, such as the warmth related to the trips. I wanted to deliver what I felt while composing the music."
She shared more news. "We just made the final decision today. KEATS SEOUL's Digital Creative Team has merged with one of the major advertising agencies in Korea, and I have been appointed to lead the new Contents Marketing Department. I am more excited about being able to widen the horizons of the production and operation of the digital contents than the title as a leader. I would be able to do various things." Jun thinks about the pleasure of working before she thinks about stress and fatigue from working. She has been able to achieve so many things because she does not let the future take over her present. She added, "I have been like this always. I will be the same after the coming New Year. I will commit myself to every single day of my life just as how I have done so far."