Ph.D. in Politics
Kim Ji Yoon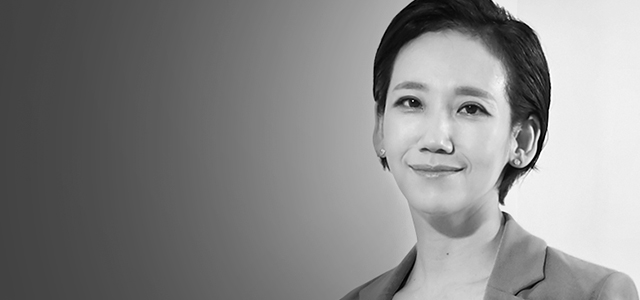 Show the real meaning of the politics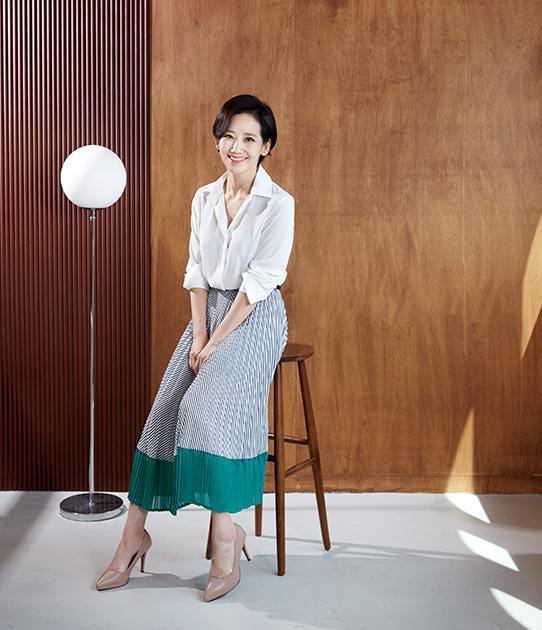 The title "Ph.D. in Politics" is rather misleading. 'Politics' and 'Ph.D.' give you an image of a person who always uses big words. However, Ji Yoon Kim is different. She talks about everyday stories like an expert, but in languages that are generally comprehensible to anyone. She is conveying the true meaning of politics to those who often forget that Politics are stories of real people.
Her father recommended the field of Politics. It suited her because she was both rational and cold-headed. But she was not solely devoted to it. She says that she was not certain about the field until she completed her undergraduate studies in Politics and Diplomacy, and left Korea to pursue further studies. She found it more appealing through her graduate studies, so she continued onto taking doctorate studies. She ended earning her Ph.D. in Politics, and hosted one of Korea's most popular debate shows as a diplomatic expert specializing in international politics.
Even for her, it was not easy to agree to host such a reputable program, 100-minute Debate. The production team actively persuaded her, knowing that it was important to appeal to the new generation.
"I was not sure at first, but it was a great show. I had more than one title, but everyone knows me as the host of 100-minute Debate nowadays. I study the issues each time, rehearse with virtual scenarios, and monitor other debate shows broadcasted in Korea and abroad when I have a chance. I was very nervous at first, but I am getting used to it. The world of international politics changes every minute, so I have to stay up-to-date every day. I cannot be lazy even for one day. They have reached out to me because I am an expert in my field, so it is my duty to give them the right information. I also host a live YouTube show on international politics every week. The show takes place early in the morning, and it entails a lot of work, but I am doing my best. It keeps me working and learning every day."
It has been four years since the show premiered. What she really wants to tell the public is that international politics is accessible to them. She has chosen a live YouTube show to reach out to the public more easily and give them information that is closely related to their everyday lives.
"When you turn to world news, you can keep up with trends. It is hard to analyze the details, but you can get a grip of how the world is doing. Then, it is easier to make judgments. You can determine whether it is time to be cautious, or time to be aggressive. This is the era of uncertainties. Wouldn't your quality of life improve when there are standards to protect you from making mistakes? You can make your own decisions. The world is vast, and we are a small part of it. We need to expand our views a little more. There are different places out there, but we tend to focus on ourselves too much."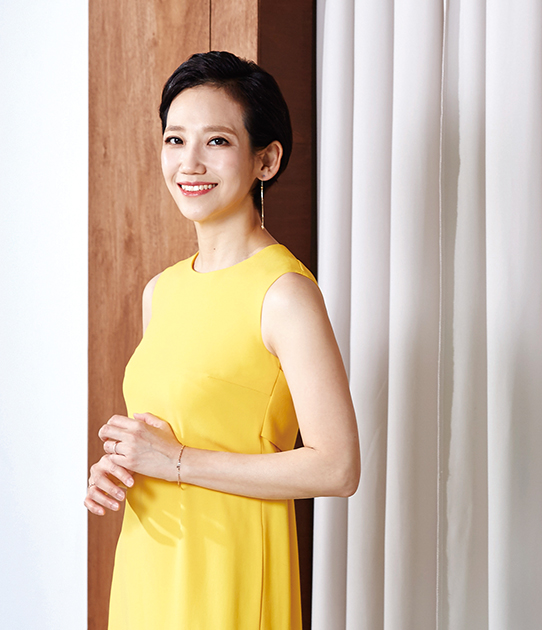 Steps toward the Life of Harmony and Balance
She looks glamorous and carefree, but, unlike her appearance, she has worked hard to survive. She has endured the flood of adversities and stress because of her ceaseless efforts and exploration of various areas of interest without losing her sense of balance. She acted more fiercely when she was mentally under stress, and diversified her interests.
"Living a balanced life was my only goal. International politics is not always good, and not always bad. It has its ups and downs. That is how life is. There are hardships, and there are rewards. You need balance in order to endure the ups and downs."
That is the only reason she has kept working. While absorbing what is going on around the world and sharing it with the world again, she goes to an indoor climbing center and a boxing studio to utilize her energy.
"People often ask me, probably because men have more power and authority in this field of study, whether there are any obstacles because I am a woman. I should break the glass ceiling, or I am at a disadvantage. Every time I get these questions, it upsets me. They should not say this to me. Though I have had hardships in this position even after studying abroad, I have always been a part of the ruling class. The identity of the ruling class dominates my gender identity. So I don't experience serious discrimination just because I am a woman. It happens to a weaker class. You have to worry about the lives of the socially weak before you worry about a female doctor. They have the right to enjoy their lives as much as you do."
Dr. Ji Yoon Kim says that this is another reason why you should travel around the world, and broaden your insights. So she advises you to watch the news and to pay attention to the world. How about moving forward with her one step at a time without losing your sense of balance and harmony?