Violinist
Zi A Shin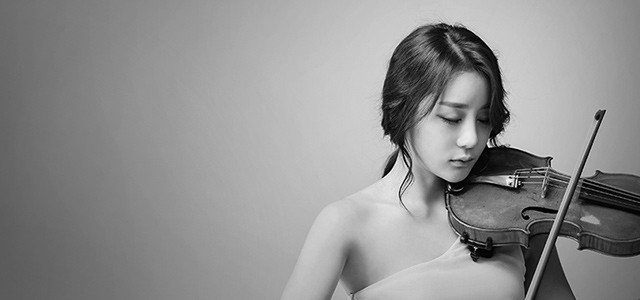 Beautifully
Permeated Melody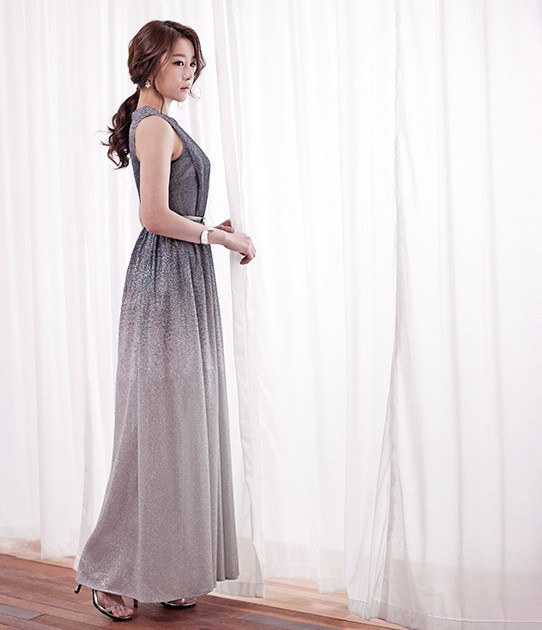 The violin knocked first.
The four-year-old Shin Zi A naturally opened the door to her life. The violin in her sister's hand was not an unfamiliar visitor. That was how she came to live with the violin. "I just accepted it. It was the melody that I had heard in my mother's womb because she loved classic music, and it naturally seeped into my life, like eating rice and learning to talk, as my sister was learning to play it. It was just something that I had to do." The violin, however, was aloof. She had to try hard to get close to it. "My family's motto is 'Once you start something, do your best in it.' I was young then, but the violin was not just given to me for me to play with. I was told that I had to do my best. I practiced five hours a day." It was her mother who suggested it, but it soon became a part of her. "As I grew up, I felt awkward when I didn't practice every day. I always brought it with me even when I went to a relative's house for the holidays. I felt relieved only when I practiced." The time of immersion piled in layers, making her what she is today. It is not just about the accomplishment of winning in many contests, including landing first place at Long-Thibaud Concours, France. The deepening sound enticed the hearts of more and more people. "This job requires a lot of imagination. You need extensive experience to have imagination." Shin performs as if she's dreaming. Her face expresses the joy, anger, sadness, and excitement engendered by the music. The performance flies around the hall, telling the audiences stories, with various emotions. "Classical music has no lyrics, so I think a more detailed emotional expression is needed to show it in its entirety. That's why I imagine very specifically." Her imagination was not created overnight.
This smart violinist realized at an early age that the ability to emp thize and comprehend is essential for a musician, and she never lost her sense of curiosity about something new wherever she went.
She absorbed everything that she saw, heard, and felt through the sceneries in front of her, through the unfamiliar air, through someone else's life, or through her travels, and she always reflected it in her violin performance. This is probably why she is known as a "locally trained performer." "I love to be called a 'locally trained performer.' I can always go abroad to study, now or later, but I haven't found the need to do so until now." What she always keeps in mind is that she should do her best in her current position. The best thing that she has ever done was not to have wasted her time pursuing El Dorado, which is not even real. That is how Shin, a locally trained musician, has come to lead K-Classic, a genre that has started to catch attention. "People's expectations and assumptions of locally trained musicians are burdening, of course. I feel the weight on my shoulders. The expectations, however, have motivated me to work harder." Nowadays, where you have been trained or where you live is not important. As the culture of the entire world is on your palms, the key is your attitude. The attitude of always striving to do her best, to find the best in herself, and to be tenacious and sincere wherever she is, with a positive view of the world, has made today's Shin Zi A. "My mom taught me to think positively all the time. I used to be very pessimistic all the time, but I always pictured myself performing onstage, and all of those pictures were engraved in my subconscious in the hope that they'd come true someday. I've always believed that a new path will open for me when I live each day of my life to the fullest."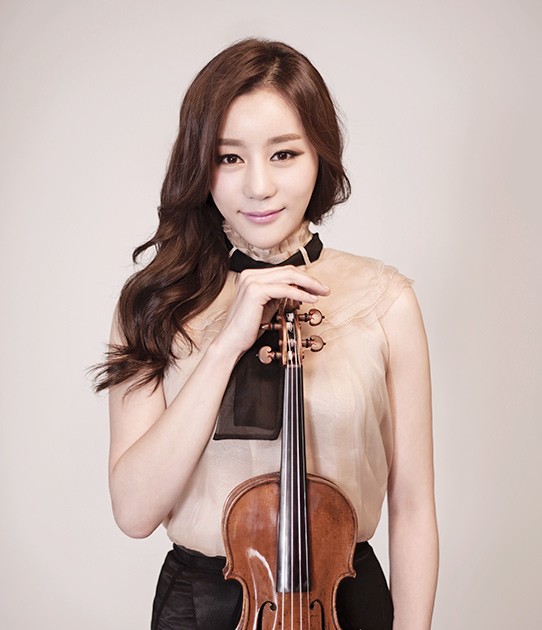 Shin always tells herself
'It will come true' or 'I can do it'
instead of
'I can't do it' or 'It's too hard.'
What's hidden inside her, of course, is her unwavering belief that her dreams can come true
Also, Shin never stops practicing, whether for the upcoming Valentine's Day recital or for some other performance, and she never fails to do all the other things that she has to do as a violinist. The girl who was fully engrossed in practicing all day except when she was eating so she would not get nervous in the contest is still doing her best for each and every performance. "I hope that I could console and make more people happy with my music." Even though Shin seeks happiness in her everyday life, she knows that she cannot always be happy. That is why she wants to bring happiness to others' lives with her music. Shin is certain that listening to classical music will bring a person peace of mind. "Try to keep it near you, and listen to it more often. When you listen to live music that conveys the performers' deepest emotions, you will feel your heart being comforted. When you get used to it, you will experience happiness, which you never expected to experience." Shin says that she wants her life's last performance to be Bach's <Chaconne>. Imagining her last stage, she said that she could deliver a deeper and more beautiful performance after going through all the ups and downs of life. Looking at her deep eyes, I imagined Shin's <Chaconne>. A piece of melody performed by a person who has loved music for a long time would emit a kind of beauty that is irreplaceable.