Timeless Wisdom,
Ageless Beauty
Origin
The pioneering skincare since 1966- infusing wisdom with modern science
See More

1966

ABC Ginseng Cream initiated the Sulwhasoo legacy

1973

Ginseng SAMMI, world's first cosmetic made using ginseng saponin

1981

SAMMIJIN, exported to 25 countries worldwide

1987

Sulwha brand, developed through research in various Korean herbal medicinal ingredients

1997

Added the character "Soo" and complete the Sulwhasoo brand, with 7-Year-Cycle aging research

2004

Sulwhasoo became a true global brand with the opening of its first boutique in Hong Kong

2009

Sulwhasoo brand renewal with enhanced products and modern design

Present

Infusing the world with our heritage of treasured knowledge, today's Asian Wisdom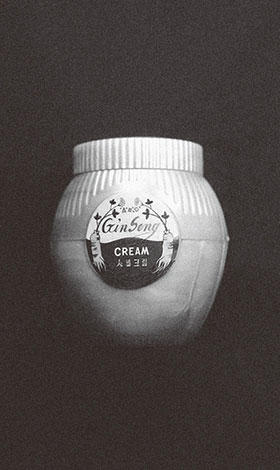 1966
ABC Ginseng Cream initiated the Sulwhasoo legacy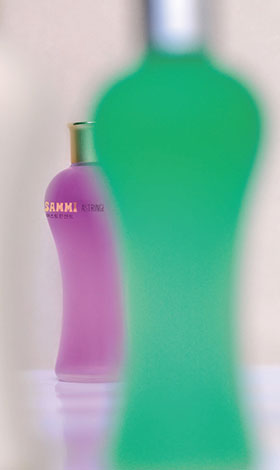 1973
Ginseng SAMMI, world's first cosmetic made using ginseng saponin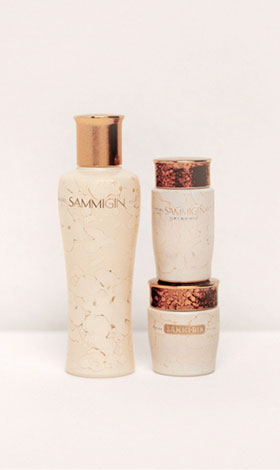 1981
SAMMIJIN, exported to 25 countries worldwide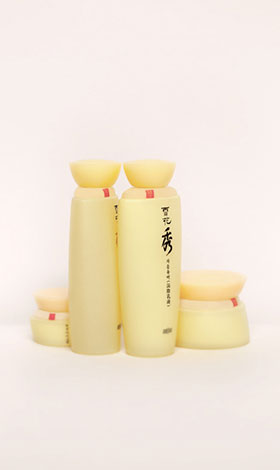 1987
Sulwha brand, developed through research in various Korean herbal medicinal ingredients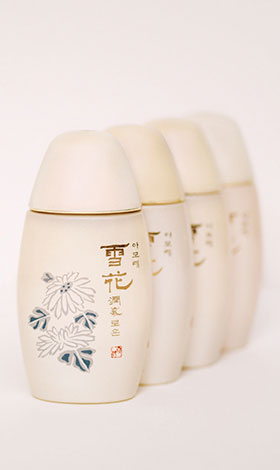 1997
Added the character "Soo" and complete the Sulwhasoo brand, with 7-Year-Cycle aging research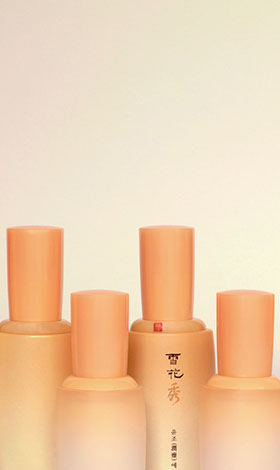 2004
Sulwhasoo became a true global brand with the opening of its first boutique in Hong Kong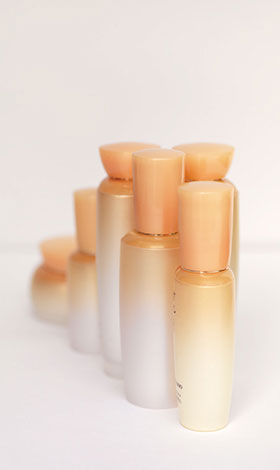 2009
Sulwhasoo brand renewal with enhanced products and modern design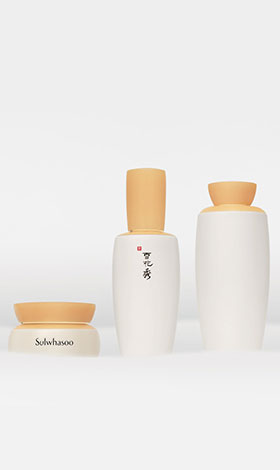 Present
Infusing the world with our heritage of treasured knowledge, today's Asian Wisdom
3 / 5

The unparalleled power of legacy
Already a gift from time, is the rare and delicate traditional
Korean ingredients.
After 50 years of dedicated and faithful research on the
inimitable Korean Ginseng,
Sulwhasoo successfully extracted
a rare element from Korean Ginseng that would transform
the
destiny of skins. This exclusive ingredient of Sulwhasoo
continues to be refined by time.
4 / 5

From wisdom to science
Rooted in its genes, Sulwhasoo continues to innovate by infusing wisdom with modern science.
Sulwhasoo Heritage and Science Center is conducting the research on transcending the ancient
medical method and cutting edge skin science verifying efficacy of 3,912 complex of herbs,
with in-depth research on women's skins of all ages.
As a result, Sulwhasoo witnessed the rise of a revolutionary skin care philosophy,
led by Korean cutting edge thinking.
Beauty from Your Culture
We're harmonizing traditional and modern, creating a more meaningful and beautiful culture.
See More

Art Collaboration

Ad Campaign

Art Collaboration

Global ad campaign reinterpreting Korean beauty through collaborations with traditional artisans and modern artists

Shine

Classic Makeup

Shine Classic Makeup

Premium limited edition giving traditional Korean shapes, materials, and techniques a modern touch

Sulwha

Culture Exhibition

Culture Exhibition

Cultural space bringing generations together by reinterpreting traditional culture with various modern perspectives
Timeless Wisdom, Ageless Beauty
Sulwhasoo
Sulwhasoo formulates innovative skin science by infusing
wisdom with modern science
for ageless beauty with healthy radiance.