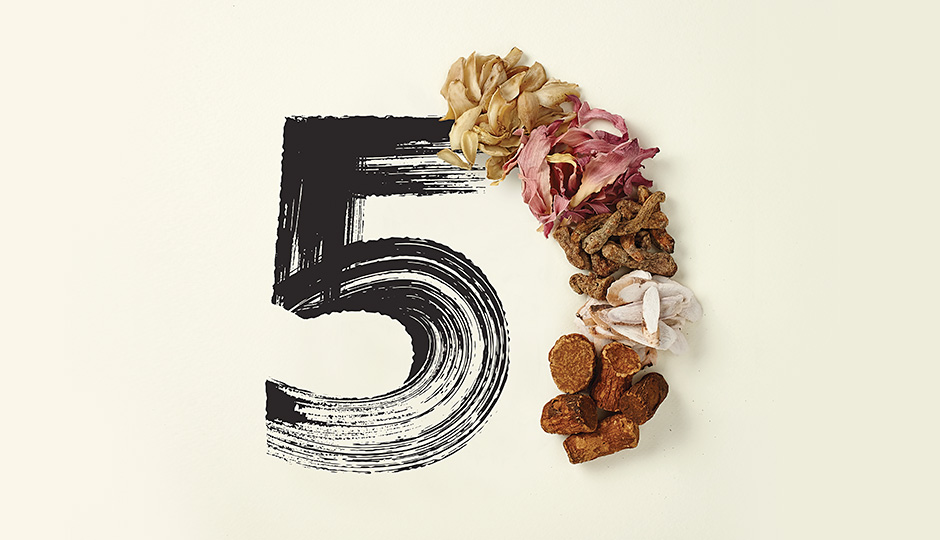 JAUM Balancing Complex™ –
A Precious Formula for the Skin
JAUM Balancing Complex™ is Sulwhasoo's original and popular formula that replenishes the yin energy to restore the balance that is easily lost with age. Approximately 3,000 traditional Korean medicinal herbs, such as the "Boncho gangmok" and "Sinnongbonchogyeong", may be used for cosmetic purposes as identified in the old texts, and 163 of them were selected after thousands of tests. Among these medicinal herbs, 30 of them were strictly selected for further studying. By testing the efficacies of each medicinal herb, Sulwhasoo finally discovered the five optimum ingredients, namely, Peony, Sacred Lotus, Solomon's Seal, White Lily, and Rehmannia. Sulwhasoo did not stop there and applied the traditional method of brewing while testing the formula every 10 minutes, so the five ingredients can create synergies through 'Harmony and Balance'. After numerous tests, Sulwhasoo discovered that the efficacies did not reach their peak when brewed less than 18 hours, and became ineffective when brewed longer. Sulwhasoo, thus, found that 18 hours is the best brewing time to give birth to JAUM Balancing Complex™. It leaves the skin smooth and moisturized, and replenishes its energy deficiency in order to restore the skin's balance through the five aspects, namely, nutrition, vitality, clarity, resilience, and regeneration. Meanwhile, PREXtract Process™, which is the latest processing technology applied to JAUM Balancing Complex™, further enhances its active ingredients to demonstrate the radiant beauty that naturally diffuses from healthy skin. The unique and amazing experience of enhancing the natural efficacies of these ingredients for the perfect skincare regimen is only available through Sulwhasoo.