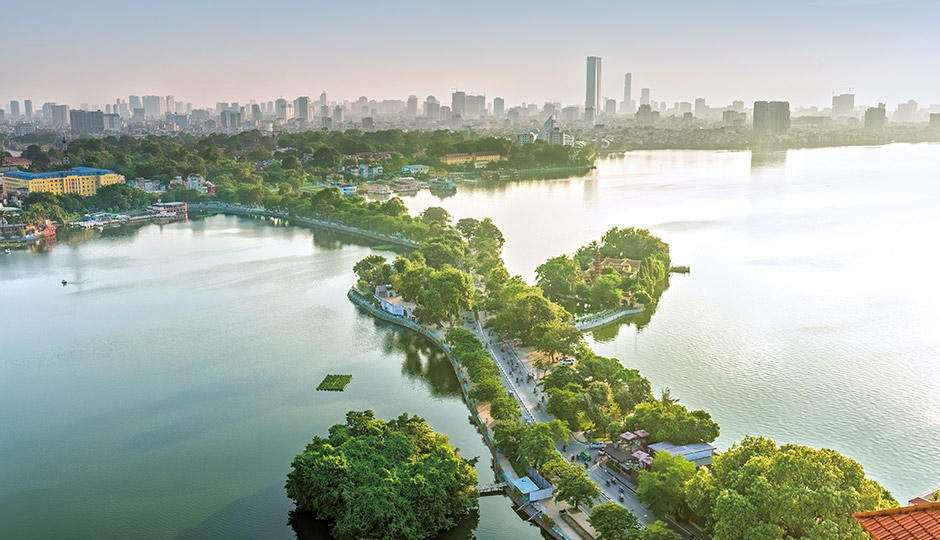 A longing heart is as deep as a lake
A place filled with a variety of charms, just like its lakes
As Hanoi literally means 'a land in water,' the Red River around the city meanders to create 300 different lakes. Among those lakes, Hoan Kiem Lake is the most beloved lake due to its serene atomosphere. Local people leisurely take a walk or gather in small groups to play games or chat. To travelers, it is a landmark that is always on top of their itinerary. Affordable places to stay, renowned restaurants, bars, cafés, and shops, all of these attractions help you enjoy discovering countless hidden treasures. The relics of Hanoi, a capital city with a history spanning a thousand years, harmonize well with the buildings from the French colonial period. Beneath the luxurious, junglelike trees along the streets are streetside cafés where you can enjoy the famous Vietnamese coffee. The iced coffee with sweetened milk is one of the major culinary attractions of Hanoi, along with rice noodles, Bun Cha, and Banh Mi (Vietnamese sandwich). If you head south from the Old Town around the Hoan Kiem Lake, there is so called 'a living museum' that has been developed since the reign of the dynasties, At the downtown, It is filled with high-rise buildings and modern shopping centers, where you can experience the dynamic side of Hanoi. You will never get bored with the many hidden charms of Hanoi, a city that has been recording remarkable economic growth based on the breadth of a thousand years of prosperity.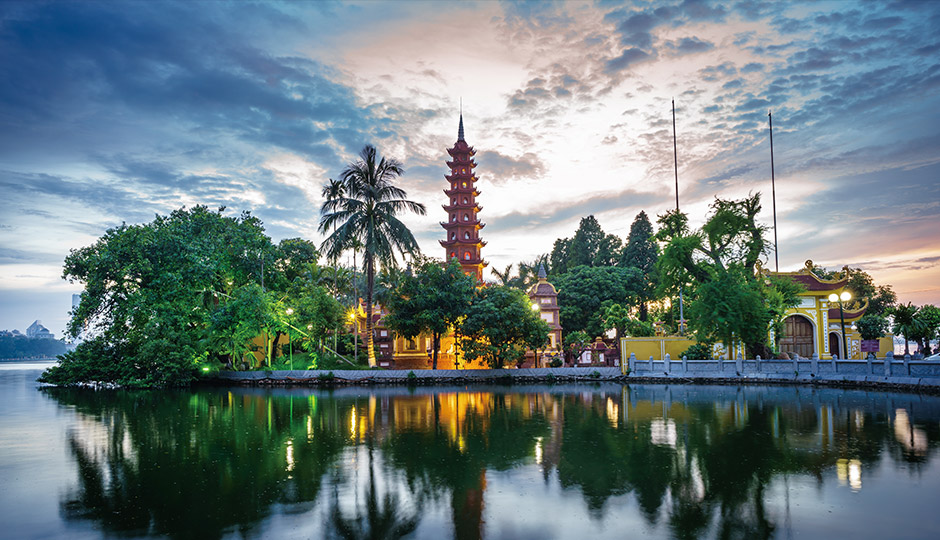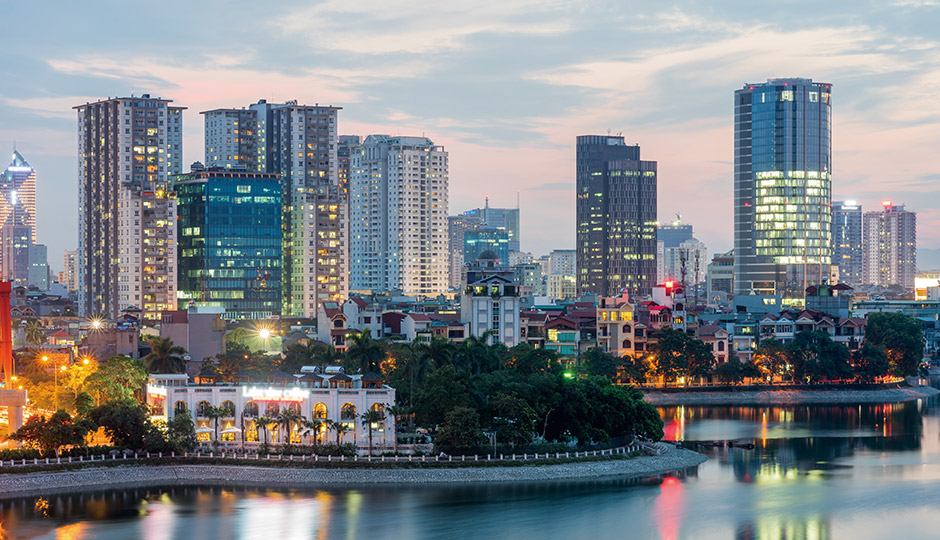 Sulwhasoo becomes the standard of beauty in Hanoi
Ho Chi Minh used to be the only city in Vietnam where you could find Sulwhasoo. However, in September 2017, Sulwhasoo opened its store in Vincom Center, Ba Trieu, one of the largest shopping centers in Hanoi, and became a landmark of beauty in Hanoi. Sulwhasoo presents solutions for the skin that is irritated by the hot and humid climate and the smog emitted by motorcycles, capturing the hearts of customers in Hanoi. Starting from last January, Sulwhasoo provides its first facial treatment services in Vietnam to emphasize the dignity of Sulwhasoo, and shares its authentic concept of beauty. Vincom Center, Ba Trieu is easy to find as it is placed in the center of Hanoi, and the Sulwhasoo store is spacious enough for visitors to experience the brand for as much as they want. Such a welcoming, comfortable setting helps visitors feel Sulwhasoo's unique heritage while various events have added even more inviting for customers to suggest the new standard of beauty in Hanoi. Sulwhasoo is guiding you to the path of true beauty from deep within.