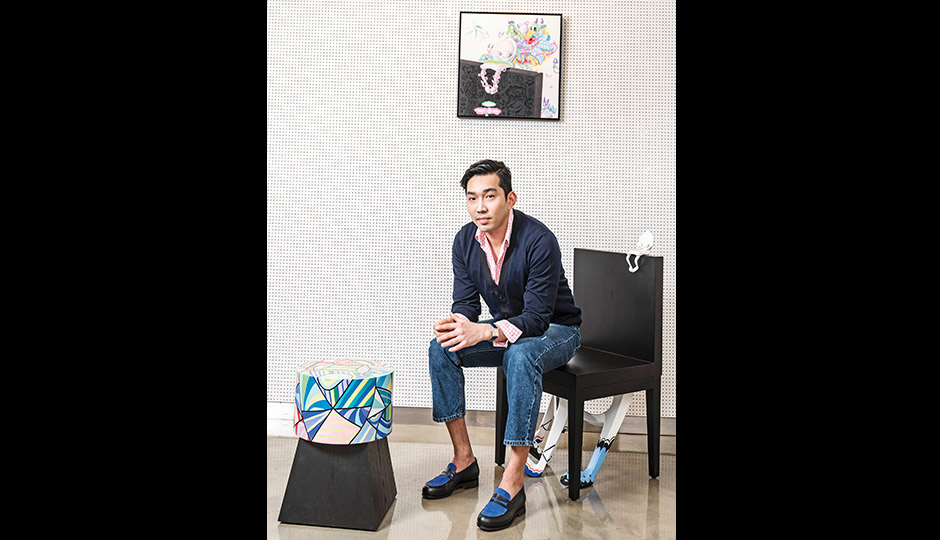 Ham Do Ha
We wonder why you chose furniture as your canvas.
I majored in product design before I started studying wooden furniture. Then I realized that I was more interested in 'spaces' than 'products' upon working for an interior design firm for a part-time job in college. My interests in space moved onto furniture while I was studying in New York. People express themselves by dressing up and wearing makeup. But I wanted to know what they are truly like without those created images. I was curious about the types of beds they slept on, and the pieces of furniture they have in their living rooms.
First of all, please explain to us the concept of 'Ham, Do Ha Furniture.'
As I said, my contemplation of the relationship between furniture and people deepened, creating a link between furniture and art, and that is the concept of my 'art furniture.' Furniture has practical functions, but it should be designed to become artistically beautiful once the doors are closed. Thus, I apply three major principles to my work. First, furniture should be as useful as it is aesthetic. Second, it must not be too pricey. If a piece of furniture is too expensive, it is limited to the realm of artwork, not furniture. Third, I always try to make furniture that is easy to maintain by simply wiping it off with a wet cloth. For instance, we are likely to pull a chair on the floor when we move it. My furniture is finished with painting like cars so it can be more resistant to 'daily scratches.'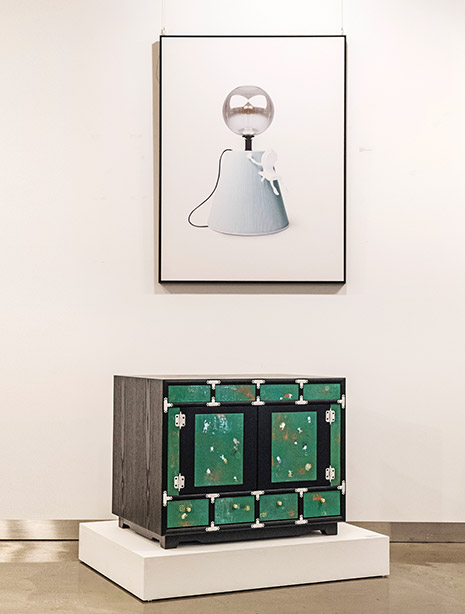 Please tell us about the concepts of your two latest exhibitions.
My collaboration with 'KUHO' was titled 'Sentiment,' and we exhibited furniture, lighting, and paintings to personify furniture based on human emotions. Many people realize that there are more of those who dislike me than those who like me as they age. It reflects emotions that anyone has experienced at least once in a lifetime. And the latest exhibition titled 'Dream of Tradition' is my interpretation of tradition. Tradition is something we should support, but its methods should not become a source of 'power' through one's stubbornness. I tried dressing up tradition with contemporary designs so it doesn't stay in the past.
Since we are talking about the 'Traditional Furniture Line,' please tell us about your 'Meoritjang' on the cover.
Traditionally, all kinds of furniture that are placed over your head when you sleep are called Meoritjang, including Mungap. My Meoritjang has adopted modern patterns and colors, unlike conventional traditional furniture. Each piece delivers a unique message. For example, the piece with a pattern of hearts asks you to love it. It is also different because I use orange or other colors on the inside, compared to traditional furniture that is always black on the inside. But I always use white on the bottom so things that are stored inside can be easily found. When three of my Meoritjang are connected horizontally, they function as a TV stand. When piled up vertically, they function as a dresser.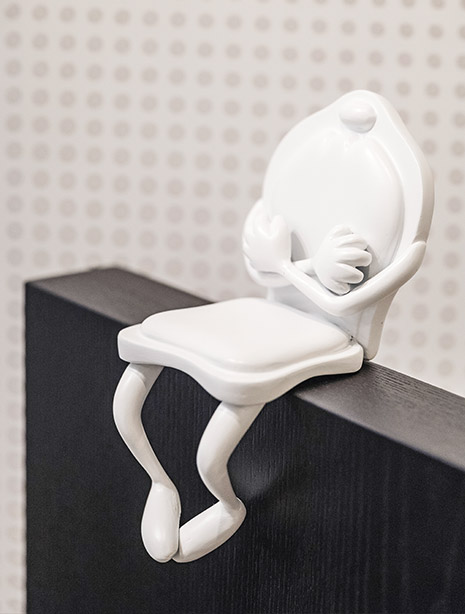 It seems that you are pursuing modern variation with designs and colors, while also borrowing from traditional methods.
My furniture has similarities with traditional furniture, but it is completely different in certain ways. Structurally, I cover MDF with patterned wood instead of Paulownia or use rails for the drawers. Lacquering or inlay on marble can be compared to idol singers singing folk songs. I modify the techniques so that I can save time but also I avoid making the same pieces all over again. I want to give each piece a unique identity, just like each person is unique.
Could you tell us how you learned the different techniques?
I don't learn from others, but I collaborate with other artists to learn new things. I collaborate with other people about three times a year because collaborating is the wisest way for a designer to stay away from mannerism.
We heard that you post pictures of your process on SNS.
I do because I try to stand away from narcissism, and be closer to the public by asking them to acknowledge my efforts. I believe that the public can comprehend and love a work as much as they understand it. Also, no one can explain my work as much as I can. Frankly, I want people's feedback and criticism to make myself try harder.
We would like to know how you want to live your life tomorrow.
I want to have an exhibition scheduled every month. The quality of my work will improve only with continuity. You always regret something after an exhibition. I want to enrich the depth of my work by repeating those regret. Thankfully, I have exhibitions scheduled now until March next year.