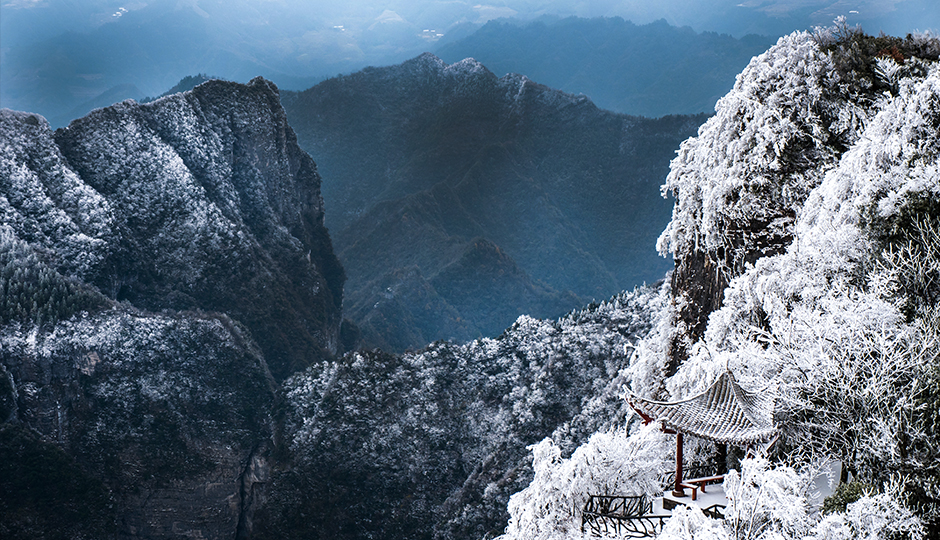 Zhangjiajie & Dolomite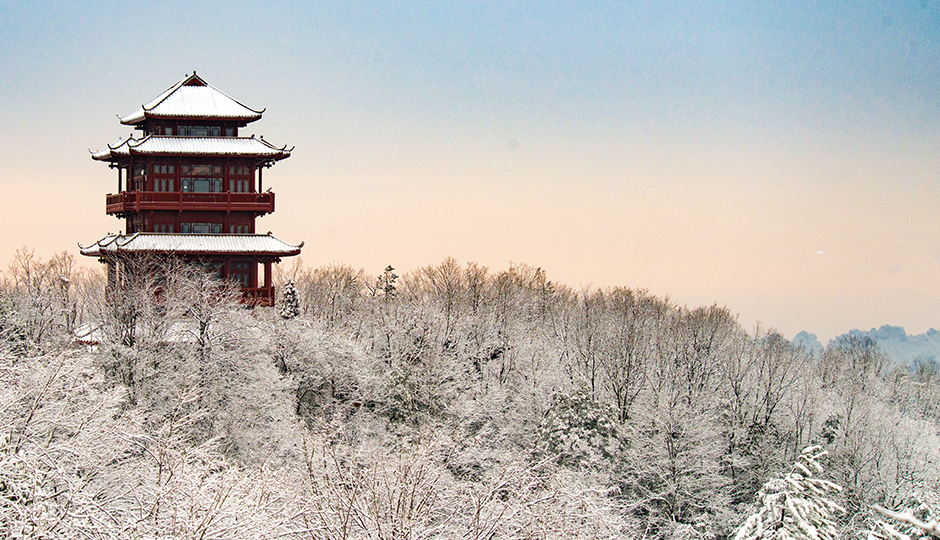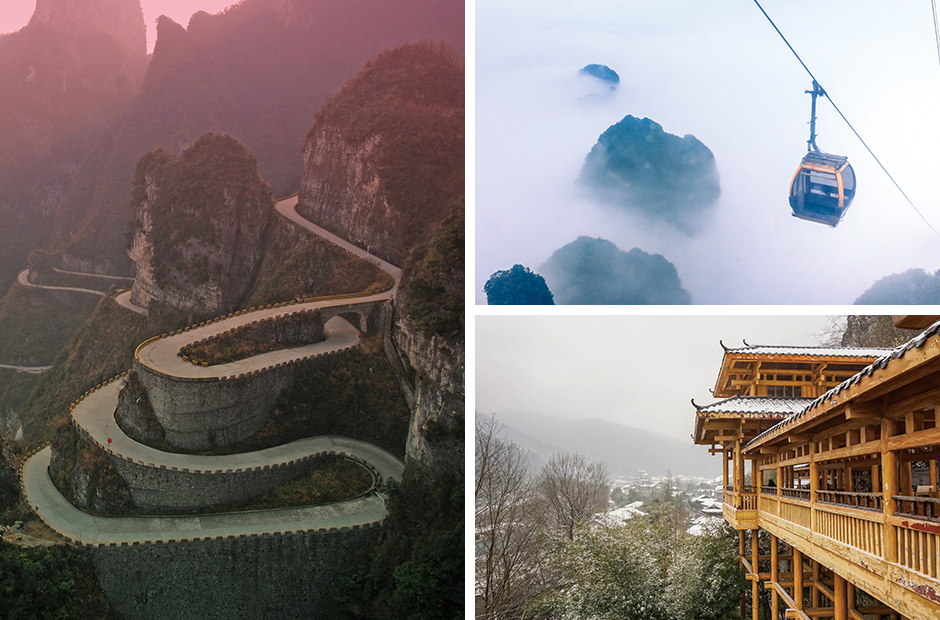 Taking a trip frees your emotions, which have become dry and fixed in the box, especially a trip to a snowy land where you can actually enjoy winter does.
Zhangjiajie, China, boasts of the most beautiful landscapes often known as the paradise on Earth. Located at the northwestern corner of Hunan Province, it was originally called 'Dayong,' but changed its name to Zhangjiajie in 1994. Its most popular areas, such as Wulingyuan, have been designated as UNESCO World Natural Heritage in 1992 to become one of China's leading tourist attractions. Since there is an old saying in China that says, "How could you call a person old just because he is 100 years old if he has not been to Zhangjiajie at least once in his life?" You can assume that Zhangjiajie has been admired over time. In the old times, a piece of land rose from under the sea to become a rough cliff with an endlessly deep valley.
Zhangjiajie can be divided into two districts: Wulingyua District and Longting District. Each district has completely different charms with unique attributes. They are magnificent and frightening, yet cozy and friendly. In particular, Zhangjiajie you see in the winter is truly fantastic. The mountains of Zhangjiajie, mostly filled with conifers that stay green all year, nurture luxurious forests throughout the winter. The story of mundane life, far beneath your feet, becomes nothing when you see Mt. Tianmen rising 1,518m above sea level toward the sky with even more luxuriously snow-covered forests.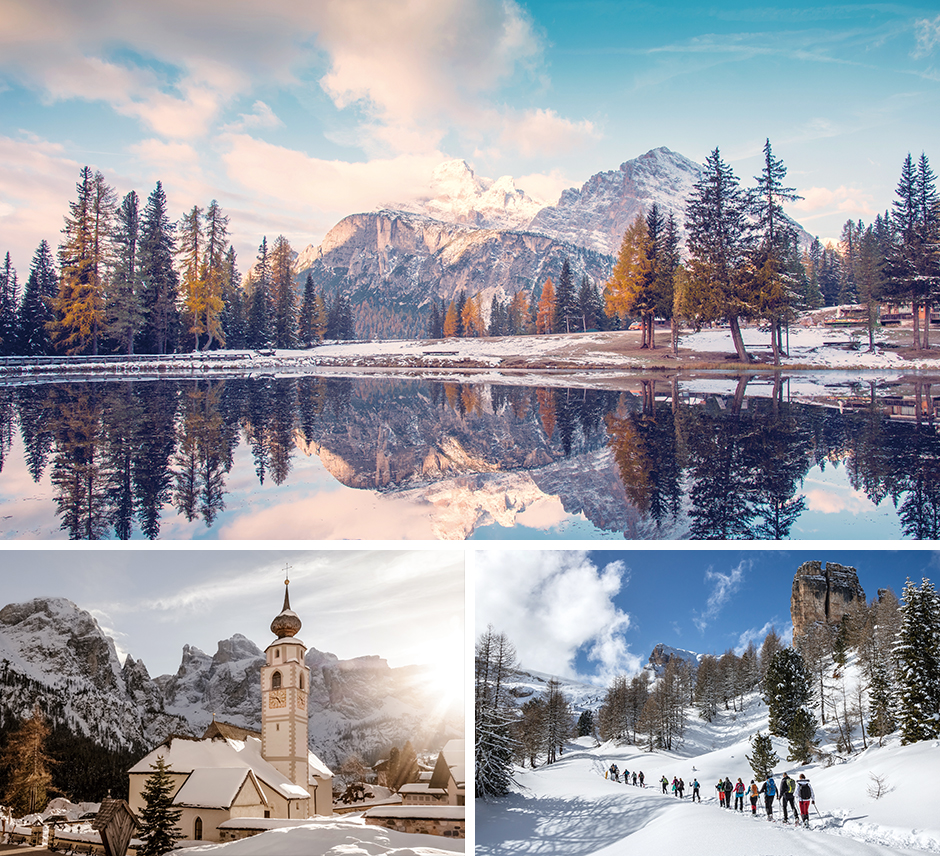 Dolomite, the rocky mountain area rising high on the eastern end of the Alps in northern Italy, is known as the 'roof of the gods.' Italy is classified into the warm subtropical climate zone, but it is elongated from north to south, with regions boasting of different climates. Dolomite is covered with eternal snow even in the mid-summer, and turns into an endless range of snow in the winter as it stretches through four states in northern Italy. With 18 peaks rising above 3,000 m above sea level, this place has been registered as UNESCO World Natural Heritage in 2009. It is also famous for its appearance in the movie, <Cliffhanger>. The breathtaking view of the peaks carved by time and the emerald-colored glacial lake steal the hearts of all travelers.
Dolomite was also the battleground of a fierce battle between Austria and Italy during World War I. There are still barracks and caves where soldiers stayed. Dolomite must have been an extremely beautiful yet fearful monster for soldiers who had to fight against the extremely cold weather and heavy snow 40°C below zero. You can witness the real face of the magnificent Alps up close if you get off the cable car half way up the mountain, and choose the trekking course heading out from the mountain cabin.