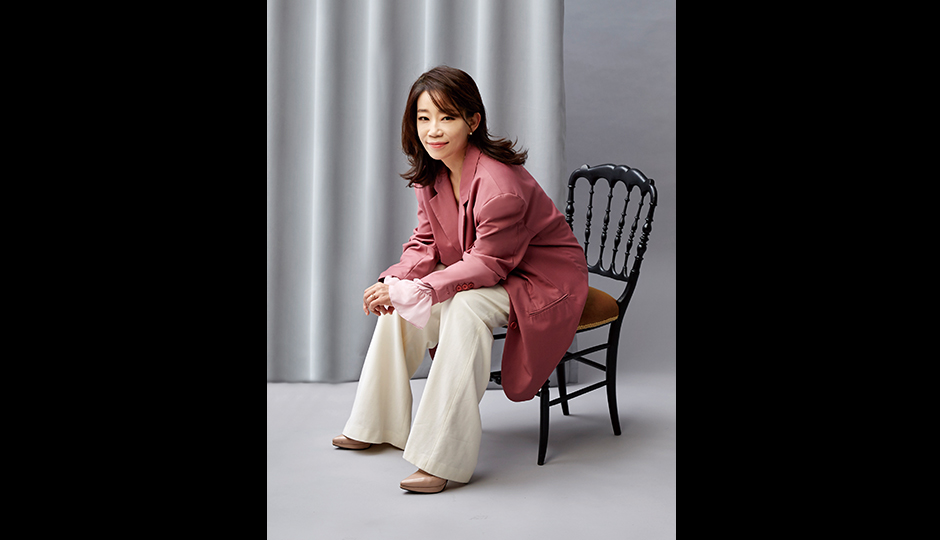 Kim Moon Jeong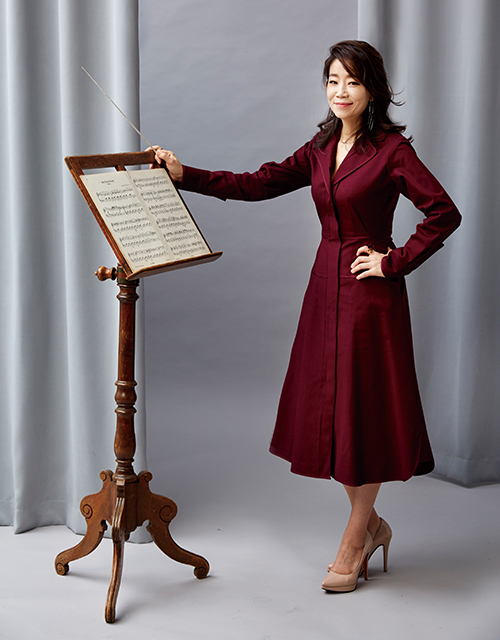 The one you want to work with
Director Moon Jeong Kim is the Muse of the Muses. She is sought after by countless muses of music who perform on stage, or help performers. Even if a musical has never been performed in Korea, people do not hesitate to take part in it when they see the name, Moon Jeong Kim. They join the team so willingly, as if it is an exciting adventure when she is around.
"Do they really think so? Then I'm really grateful. When it comes to work, one of my principles is to do 'well.' I always tell my juniors, trainees, and staff members to do 'well,' not just try 'hard.' It is especially important for those who work on or around the stage, like us. The stage is a sacred place. You have to make things real. Every one of us has to be perfect to do the magic and make it happen with the actors, the orchestra, the lighting staff, the makeup staff, the sound team, and everyone else. Only the chosen and qualified ones can be on stage, and it requires responsibility and obligation. So I try to respect those who work with me, and be thankful for the stage."
That is why Director Kim always looks back on herself first. She tries to learn and remember more. She should have proofs, not just emotions. It is more effective to explain something than force it upon others when you are cooperating with them.
"I chose gentle charisma. I help them understand and blend 'well' with one another rather than yelling at them, or forcing them to do something. It's fun and interesting to discover and explore their potential."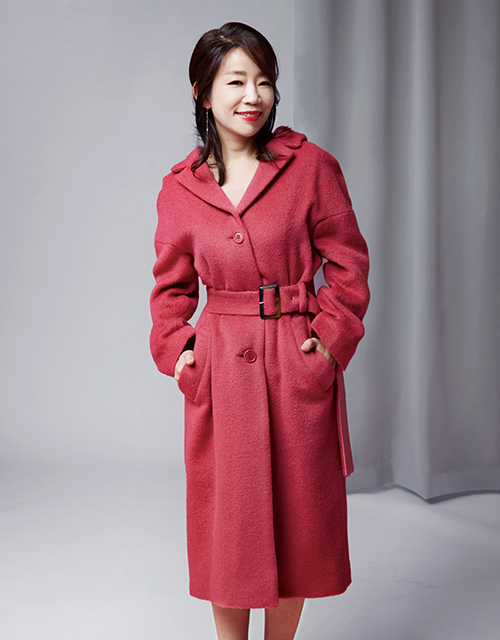 A variety of people named Moon Jeong Kim, but Korea's Moon Jeong Kim
I didn't know how to call Director Kim. She is a music director for musicals, a music supervisor and composer for creative musicals, an instructor to many music students, and an evaluator for a broadcasting show.
"I have a lot of work, and I work on more pieces. What is interesting is that it is less exhausting over time. It's not because I'm accustomed to it, but I think I have learned to manage it. When I was a newbie, I was dragged by it, but now I can control it. So I get to enjoy what I do, and it feels easier to do as time passes.
"When <The Picture of Dorian Gray>, which implies Oscar Wilde's aestheticism, was released as a creative musical in Korea, many people were astonished by its beautiful melodies. The decadent yet mellow, lingering music that was played at the right time was one of her works.
"The music director works as a bridge to connect the stage, the orchestra, and the audience. This is the work of the field director.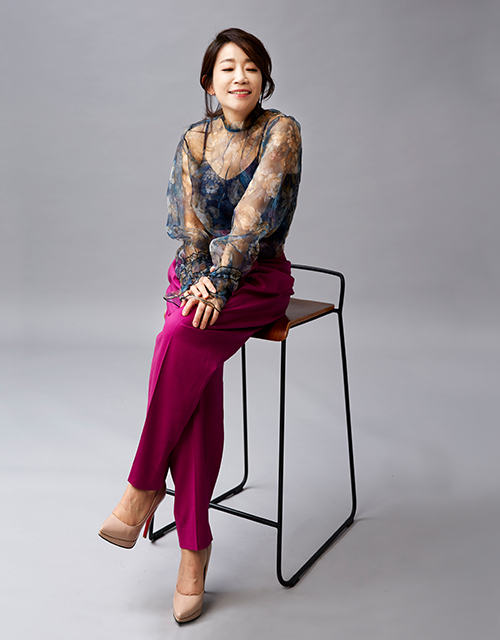 However, I am still thirsty about interpreting the music. The music supervisor, on the other hand, creates the overall composition of the creative performance, and its concept is a little broader than that of the music director. The supervisor organizes and edits the existing music to enhance the effect. This is also very exciting. I think composing is a whole different story. You have to endure it all, but it is truly valuable for sure." She wishes to create and compose more pieces. She hopes to write music for small theaters, and walk down a path that nobody has walked on before. However, she never forgets to make a special resolution every New Year. She wants to study music from the basics.
"When we premiered Seopyeonje, I pondered my identity as a Korean musician. I thought about the value and the importance of Korean music, and looked back on myself. I cried my eyes out looking at Songhwa, who became a master. Any brand that upholds its view toward tradition like Sulwhasoo motivates me to think about my view, and what I should do in the future. I want to go back to study before it's too late."
When it is time to say goodbye to the past year and greet the New Year, you get the urge to watch a show on stage. You endure the passage of time that you cannot control through the beautiful work of art created by mankind. Your agitated mind, filled with excitement and fear, regains its balance beneath her conducting baton, and leaves you feeling comfortable and happy instantly. That is why you feel thankful every year?for Director Moon Jeong Kim is still around doing her job.