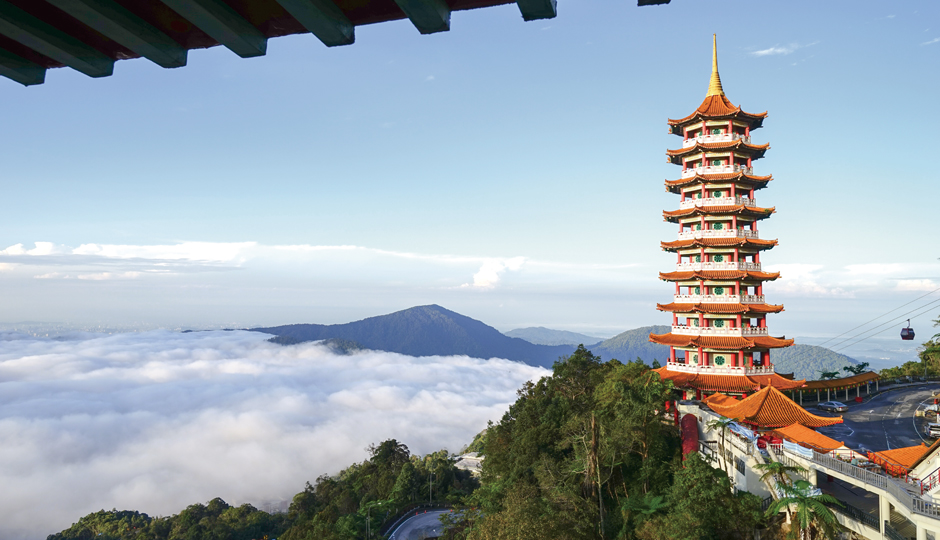 Heighten the Wisdom and Beauty of Asia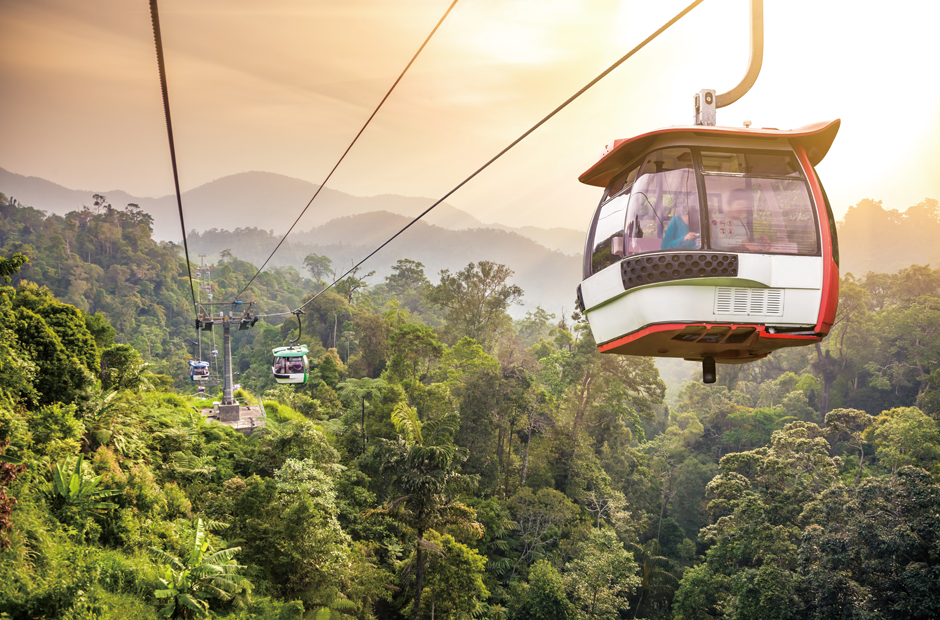 Pleasure Filling the City Above the Clouds
As one of the top 10 countries of tourism, Malaysia has so many charms, but you cannot miss the beauty and pleasure offered by Genting. Genting, which is nestled at an altitude of 1,800m above sea level, is an hour drive by car from Kuala Lumpur. Then, you can take the cable car about half way up the mountains and go higher for about 10 minutes, and it will take you to Genting Highlands, the highland resort surrounded by clouds. This mysterious city of 'Genting', which means 'above the clouds', is a huge city with Malaysia's only world class casino, theme park, golf course, food court, amusement rides, and hotels. The mega-sized shopping mall is filled with multinational brands and various gourmet restaurants. The picturesque view of the Chin Swee Cave Temple near the peak of the highlands is also amazing. This landmark of Genting is a Chinese-style Buddhist temple that worships the god who calls the rain and keeps the evil spirits away. Last November, Sulwhasoo store opened its doors at the Sky Avenue Mall in Genting Highlands as a new landmark of Asian beauty.
Completing the Beauty of Asia with Sulwhasoo's Deep Hearted Soul
Malaysia is usually hot and humid at approximately 30°C, but Genting Highlands, located on top of the mountains is comparatively cool at an average temperature of 20~24°C. Genting Highlands attracts over 100,000 local visitors every weekends, as you can enjoy the exotic mood of tropical region, along with the refreshing feeling. The Sky Avenue Mall at Malaysia's highest point is known as the heaven for shoppers with a number of restaurants serving worldwide dishes and various multinational brands of jewelry, fashion, beauty, among others. On November 1, 2018, Sulwhasoo opened a store at the Sky Avenue Mall to deliver the ultimate beauty. It is Malaysia's third road shop with the 5th generation design for the spacious and luxurious store to deliver the exquisite beauty and elegance of Sulwhasoo.
The space is designed to help the customers, mainly in their 20s and 30s, to experience and understand the Sulwhasoo brand philosophy and the value of the harmony and balance of Sulwhasoo. The most popular products of Sulwhasoo are the First Care Activating Serum EX, which conveys the philosophy of Sulwhasoo. and the cushion series.