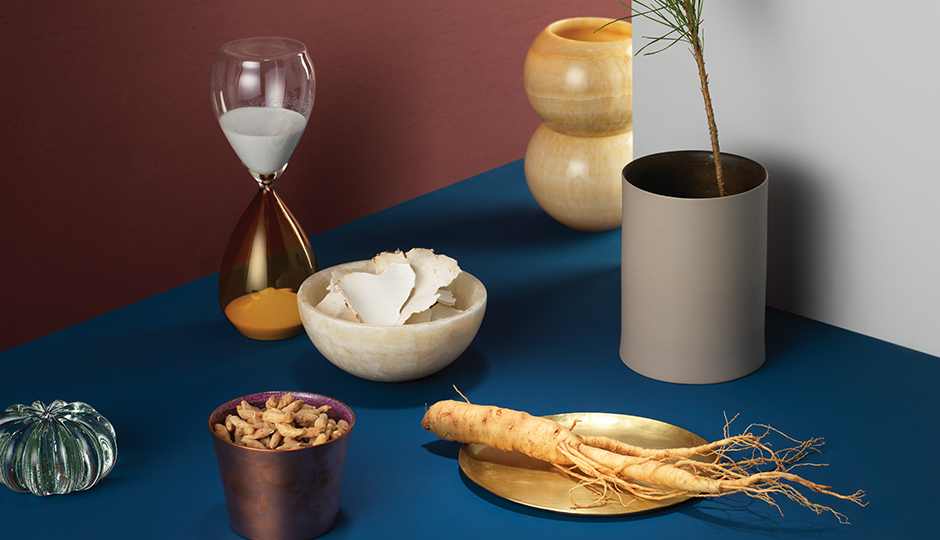 The beautiful challenge against time
The old story of Qin Dynasty's Shi Huangdi, who spent his whole life in search of the elixir for eternal life, has come to mind. He sent an enormous number of people around the world to look for the elixir, but even a man with such omnipotent power could not avoid the law of nature. Nevertheless, it has been mankind's oldest wish to be young and beautiful for all eternity. Mankind has made so many challenges in pursuit of such impossible dream.
What does it mean to age? It is difficult to define aging clearly because of various causes and the complicated mechanism. In Western medicine, there are more than 300 theories about aging. This means that there is no major theory. Aging is considered in most theories based on two major causes: first, there is the theory of genetic factors that the birth and growth, differentiation and death of cells are genetically programmed. Death is also a part of this program, and aging is within a process toward death. The other is the theory of environmental factors. It is believed that aging is affected by factors surrounding the body and lifestyle, such as temperature, radioactivity, exercise, and nutrition.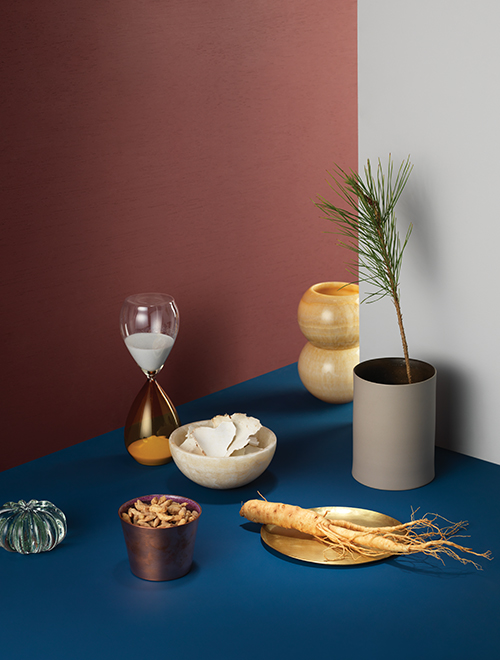 The Book of 'Rise and Fall of Energy' in <Donguibogam> states that "The Yin energy is naturally halved when you turn 40, and your energy for everyday life weakens." It points out that losing half of the Yin energy is a cause of aging. In other words, Korean medicine explains that aging occurs when the kidney begins to weaken. When the kidney lacks energy, the skin will dry out, lose resilience, and form deeper lines. The radiance of youth will also become dim.
There were many solutions to defy unavoidable aging. <Donguibogam> introduces Gyeongokgo as a solution to aging. It is formulated with fresh Rehmannia, Wild Ginseng, Poria cocos, and Honey to strengthen the kidney. There are other ingredients for fine skin. Pine (Red pine), Ginseng, White Poria cocos, and Liriope platyphylla were widely used by royal women to stay beautiful, and their efficacies have been proven scientifically. Sulwhasoo is also researching thoroughly to attain beauty against time. Timetreasure Invigorating Eye Cream and Eye Serum are specialized for the eye area, where the signs of aging appear earliest and most prominently. DAA, the skin longevity factor from Red Pine, is the essence of Sulwhasoo's devotion and technology. Timetreasure Invigorating Eye Cream contains highly concentrated DAA to fortify skin, remove impurities that cause aging, and resolve structural issues caused by the passage of time for younger-looking eyes. Also, Poria cocos extracts firm the eye area, while the Red Ginseng and White Ginseng Saponin can wisely resolve different issues around the eye area. Timetreasure Invigorating Eye Serum comes with the Golden Eye Care Massager to keep the eye area in good condition against problems caused by external stimuli.