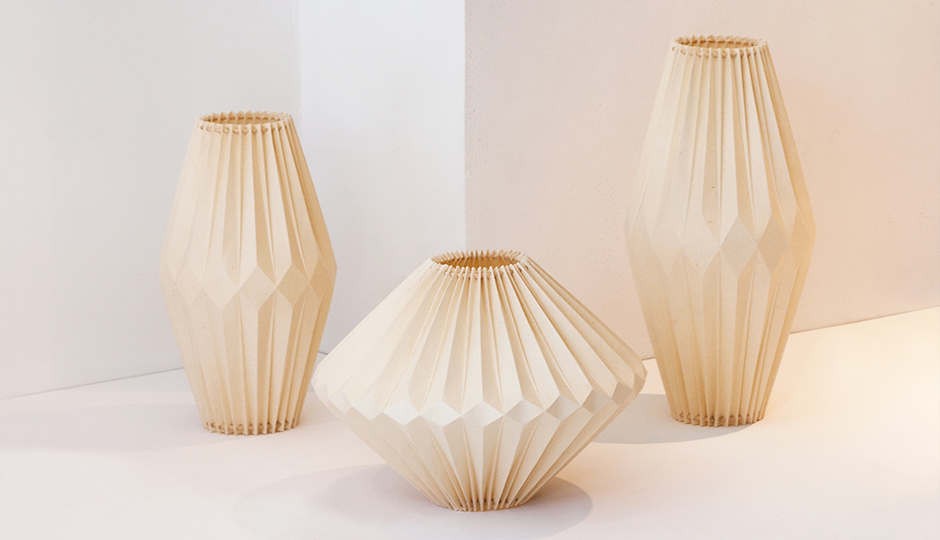 So Dong Ho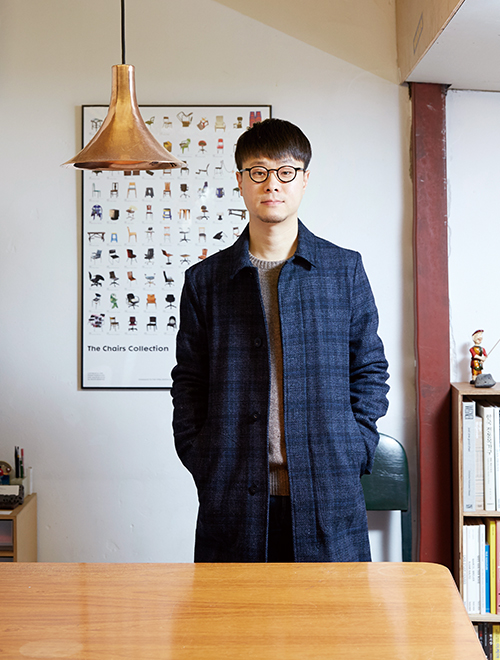 How is it living in 'Eulji-ro'? It's an attractive place, but it's unsettling because of redevelopment and other issues.
Eulji-ro is a specialized location with materials and technology. I have been familiar with it since I was in school. It is the best venue for a designer because you can find various materials and techniques in the area. I am getting so much help from nearby merchants who have a profound understanding of my work.
I know that you are concentrating in furniture and lighting. Could you specify your manner of creation?
For me, furniture, lighting, public design, and even art directing are just the outcomes of my curiosity and contemplation. I want to be a designer who constantly explores and works with various materials. In other words, my work is an endless process of pondering which objects would go with the properties of certain materials I discover. What makes me different from other designers would be discovering more materials for lighting than for furniture.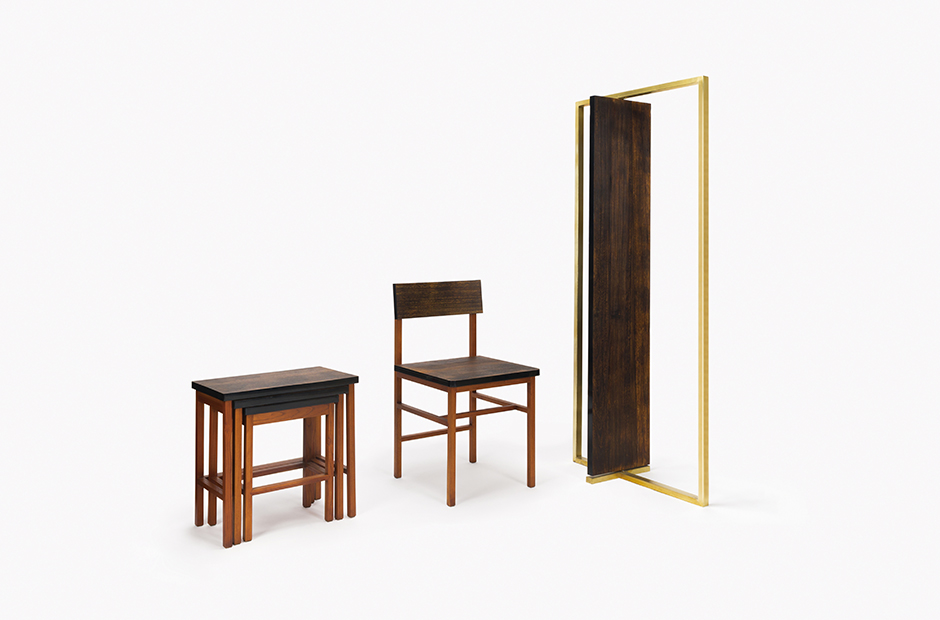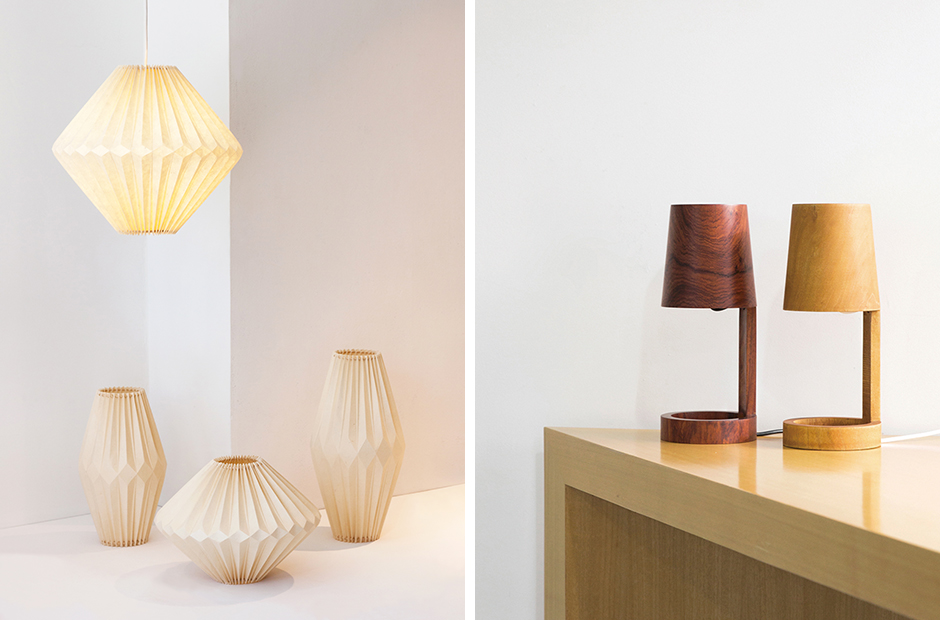 What kind of design are you pursuing based on your exploration of various materials?
I believe that the design is not necessarily functional or useful at certain points. Usefulness may not be its major purpose, but I need to create experimental designs. I am contemplating my identity or color as a designer, thinking about the length of time I have devoted as a designer. You could say that it is my identity as a Korean designer. That is why I am learning different techniques of traditional crafts whenever I have a chance.
What are the outcomes of your contemplation?
Before, I deeply thought about expressing myself through the techniques of traditional crafts that I had learned and relating that to my identity. However, the collaboration of masters and contemporary designers itself is no longer attractive, and it is considered fleeting. For that reason, I am focusing on creating solid outcomes beyond formal attempts. This is also true for the collaboration with skilled specialists in the Eulji-ro area.
Could you explain about the cover piece made with Korean paper?
It feels like an old buddy to me; as old as my first creation. At first, I simply thought about creating a structural and aesthetic shape by using paper, but I concluded that a form of lighting would be most suitable. Korean paper has not changed in terms of materials and form for the past decade, so I have maintained my originality. Now, many people think of it as my signature.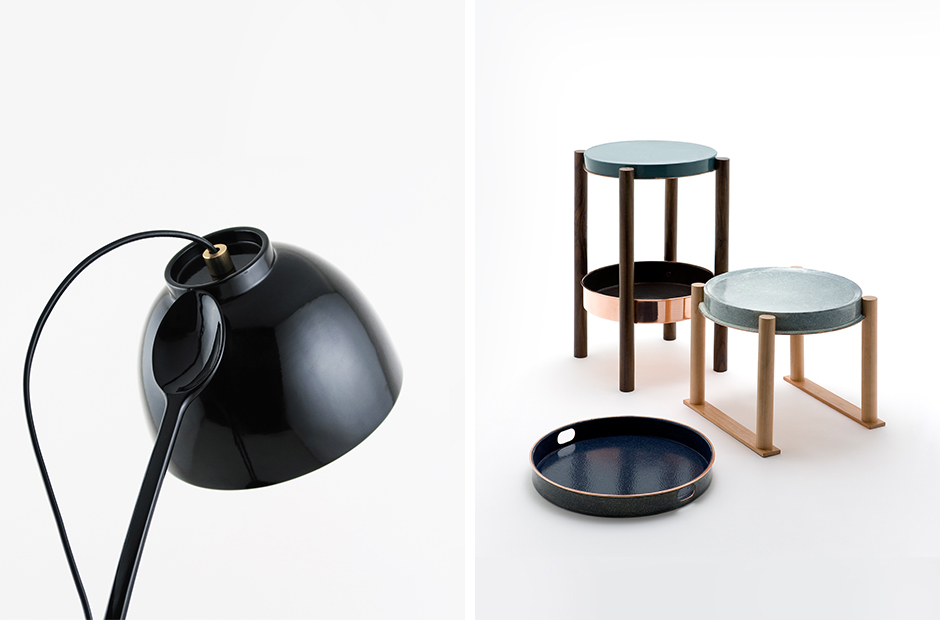 The lighting piece called 'Bansang' with wooden bowls and silverware coated in lacquer was also interesting.
I learned lacquering for about 2 years, and it was really exhausting to sand wooden vessels for 8 hours a day. One day, a pile of wooden vessels at a corner of my studio caught my attention, and they started talking to me. I ended up thinking that I would be able to capture light by changing the shape of the bowls and the silverware. I went to Namwon to carve wooden vessels and coated them with the lacquer of a master. Then I unraveled the shapes and turned them into a light stand. The entire process was a very impressive experience.
The stool which legs are made of Korean paper is also unique
I just thought that I could fold or roll paper to change its shape. I rolled Korean paper with tough fiber very tightly to increase its rigidity, and added lacquering. Then it was able to bear the weight of people.


The era of New-tro has come. For you, what does Korean traditions or aesthetics mean?
Many people would think of a moon shaped jar or an open shelf. They are certainly well-made designs and crafts, but I also think that they are fixed concepts based on learning. I once collaborated with traditional craftsmen from Vietnam. They were technically as skillful as the traditional craftsmen from Korea. What made them different was that they were creating something closer to life without being attached to the pride of being masters.
What are your plans for the future?
When I became an independent designer 10 years ago, I wanted to delay attracting attention and gaining popularity. I did not want my images to be consumed too quickly. I still think the same way. I want to consolidate my foundation as a designer and as a director even if it takes time.