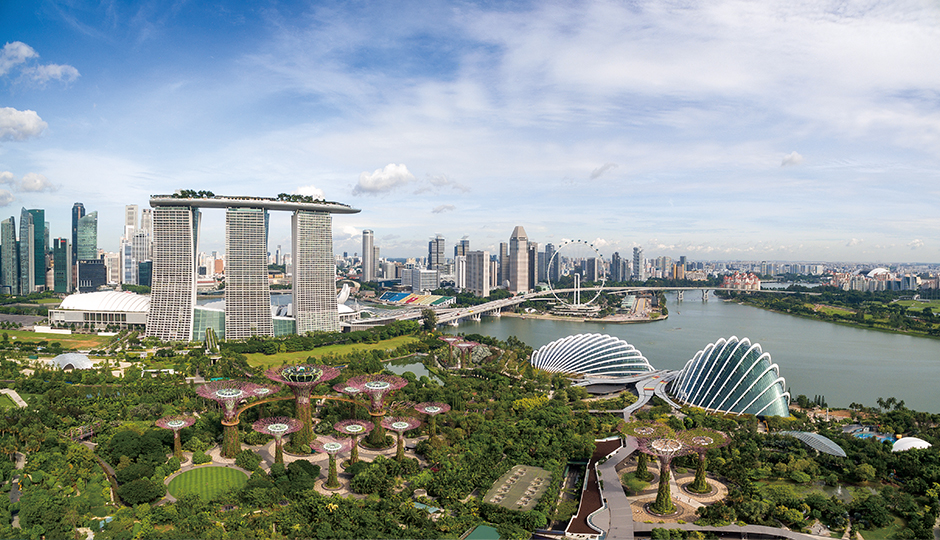 Precious beauty blooms with delicate touches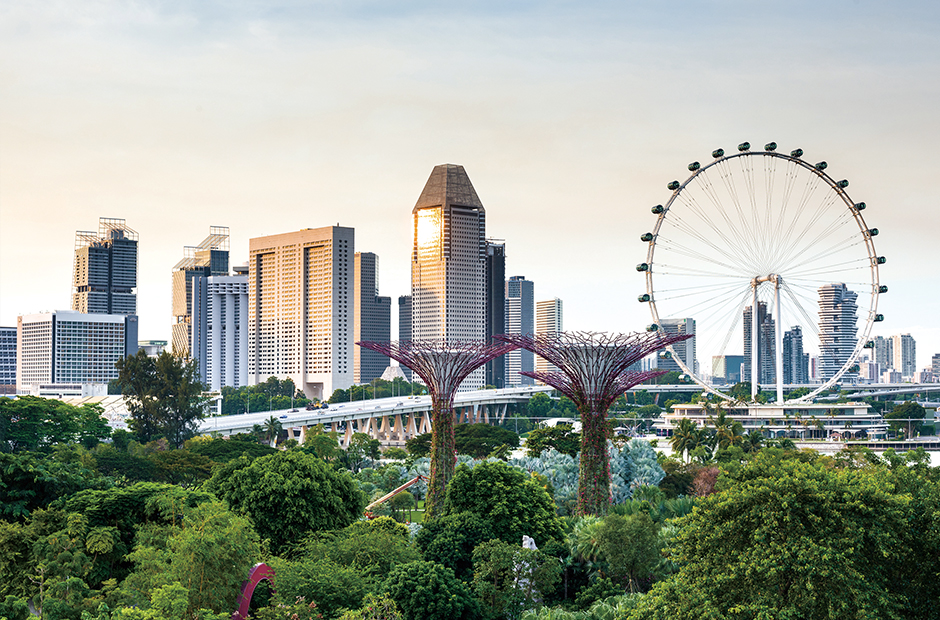 Sulwhasoo, blooming with purity in a city full of vibes
Singapore is the center of finance, logistics, and traffic in Asia, while its fresh and green scenery reflects a pleasant everyday lifestyle. The population consists of various races from China, Malaysia, and India who have immigrated to Singapore throughout the flow of history. Together, the people have bloomed as the flower of cultural diversity living in harmony. For that reason, Singapore has harmony and balance, which is associated with the philosophy of Sulwhasoo. In September 2012, the first Sulwhasoo store opened at Tangs Orchard, and became the beauty brand most beloved by Singaporean women, In July 2015, Sulwhasoo's first flagship store in Asia opened at Capitol Singapore in the heart of Singapore. It is particularly significant because it is also the 100th global store of Sulwhasoo. The fact that there are nine Sulwhasoo stores throughout Singapore despite being a small city-state is clear proof that Sulwhasoo has been acknowledged as the best beauty brand there, and that the beauty and efficacies of Korean herbal medicine are globally acclaimed.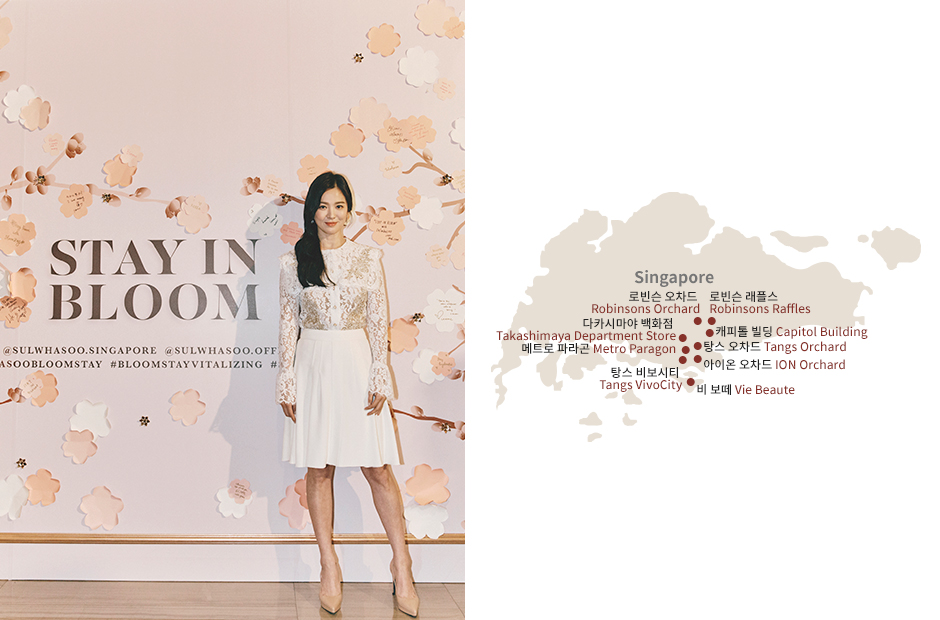 Bloomstay Vitalizing Line, blooming in Singapore like plum blossoms
A message welcoming the spring was delivered in Singapore last February 21. Bloomstay Vitalizing Line, to relieve skin exhaustion and prevent the signs of premature aging with the powerful antioxidants of plum blossoms, was first introduced to global customers in Singapore. The muse of Sulwhasoo, Song Hye-kyo, the most sought-after VIPs including digital influencers from around the world, and about 100 major press representatives were invited to the event for the global launch of Bloomstay Vitalizing Line. The press representatives were highly interested and curious about the brand, and kept on asking questions about Sulwhasoo and Bloomstay Vitalizing Line. Bloomstay Vitalizing Line's powerful antioxidants and Sulwhasoo's principles of Holistic Beauty shined as brightly as the plum blossoms that bloom in the snow, becoming the very first messenger of spring. The first flower bud of Bloomstay Vitalizing Line has opened so radiantly and fragrantly, reaching out to the customers in Singapore and around the world.