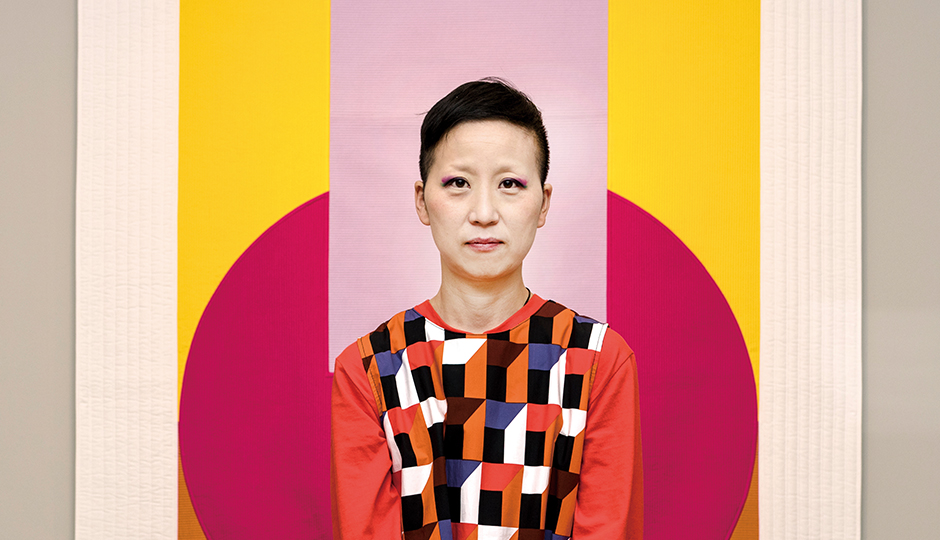 Seulgi Lee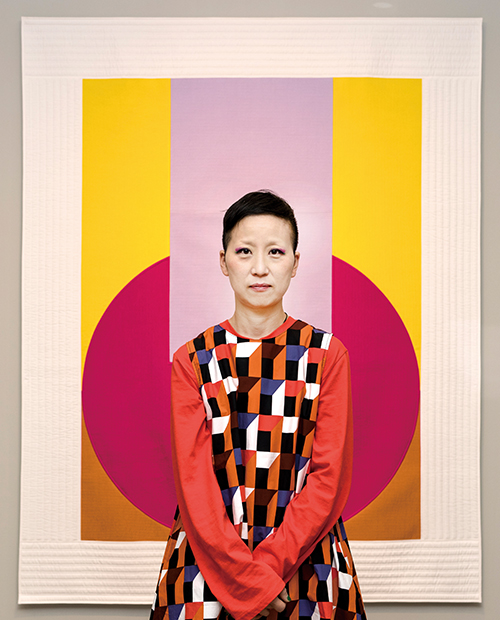 Your <Quilt Project U> had an innovative idea of visualizing old sayings through traditional craft.
Flying back and forth to Korea to participate in various exhibitions since 2002, I saw statements differently that I always be with when I grow up. One of them was the colorful, quilted blankets of Tongyeong. I wanted the old version for my French friends, but they said that the designs from the 80s~90s are no longer made. I wanted to make my own, and it has led to my work. The format is different, but old sayings and traditional crafts are homogeneous, considering it is culture that reflects the wisdom and emotions of a group of people. The <Quilt Project U> reinterprets the correlation between the two cultural features.
Please elaborate how you work.
I did not randomly choose the colors or layouts. However, I thought it might affect the user's dreams if some sayings that reflect a community's wish were added to the patterns of an ordinary quilt. My previous work was about delivering messages by distorting objects that already existed, whereas the Quilt Project becomes a 'talking blanket' on behalf of me in terms of anthropology.
Collaboration with the quilt masters of Tongyeong also helped me convey my messages.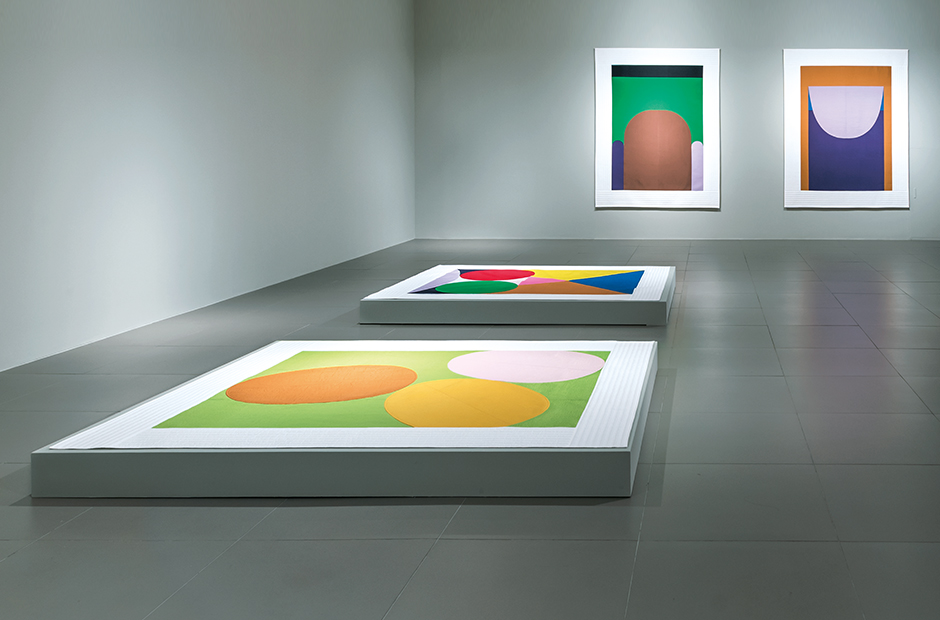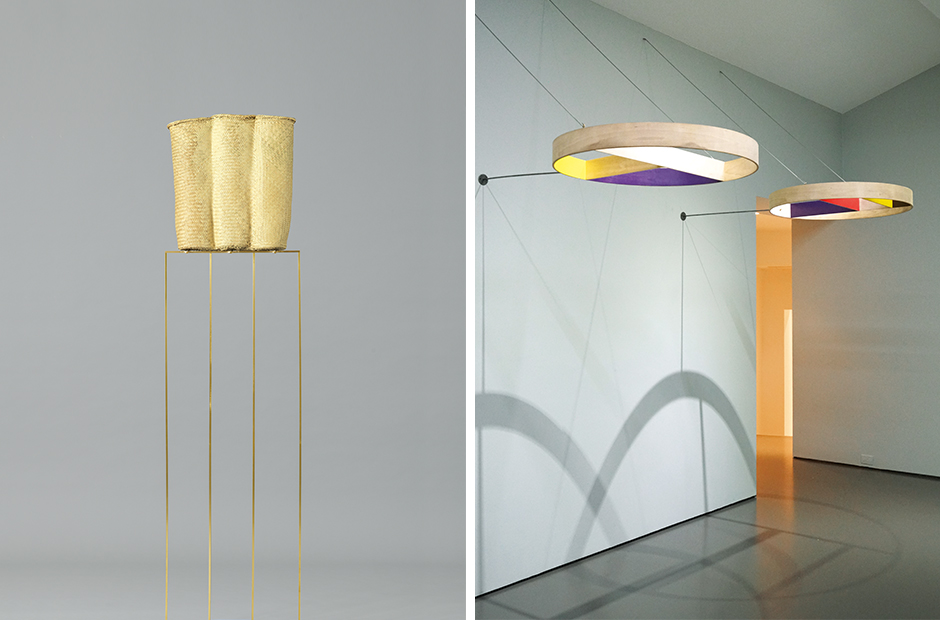 What was the message you wanted to convey?
People spend about half of their lives with a blanket. At the moment they were tucked in a blanket, they are on the boundary between reality and dream. I wondered what it would be like to add the old sayings that were shared with the entire community to an extremely personal and unique moment and space. For example, the hopping body for 'A Frog in a Well' was quilted from the bottom, while the open legs were quilted horizontally. Also, the frog that was longing to leave the well is brown, while the space is green. I wanted to contain the messages of the sayings in the colors and the quilts.

At the interview related to 'The Project Calling for Dying Languages,' you said, "The process and method of weaving a basket is similar to how a language is made." Can you elaborate on this?
Some anthropologists relate the origin of languages to the discovery of fire. If people started making fire to fight the cold, and cook food after observing a lightning that burned down the forest, it was probably in the form of a bonfire where people gathered and they would have started conversations with one another. I once visited a village called Santa Maria Ixcatlan that is located to the north of Oaxaca, Mexico. I saw people there weaving baskets together, and I thought that the process of developing a language might be similar to weaving a basket.

I feel like you had an impressive experience there.
It is a small village with about 200 people, but it used to be a great city with 100,000 people before the 16th century, and they had their own language. The native language of Ixcatlan is disappearing. Only about four people can communicate in Ixcatlan now. This is one of the endangered languages. My 'Basket Project' is naming landscapes or words associated with traditional baskets through the Ixcatlan language. For example, I added a smaller basket to two combined baskets, and named it, 'Sala kwashungu la shhũitzieske.' It means 'a young lady with neatly braided hair.'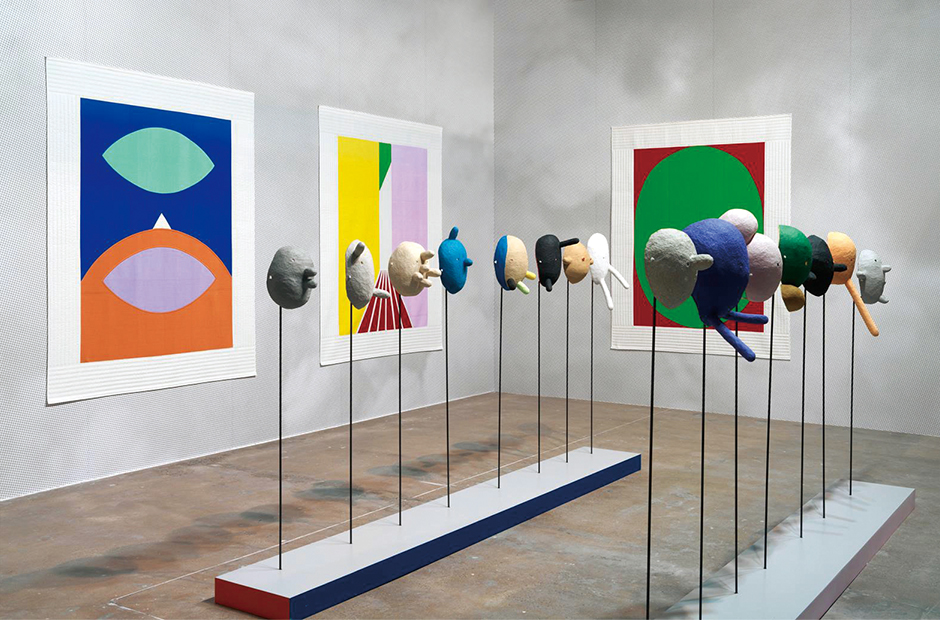 You are often attempting to collaborate with traditional craft masters. Do you have a special episode?
I remember working with an old lady from Ain Bouchrik, a mountainous village in Le Rif, Morocco. The traditional earthenware they made was very special. It was the archetype of porcelain. They did not use any lacquer, and they baked it with a flat, round board made by mixing and drying pony poop and hay instead of baking it in a kiln. Since then, I have been thinking about a way for anyone to learn how to make porcelain in such an eco-friendly and traditional manner.

Can you introduce the work on the cover of <Sulwhasoo Magazine>?
It is titled 'The Sprout Is Yellow,' and I contrasted the growing sprout by quilting it vertically and the rest horizontally to emphasize the sprouting movement. It was completed after a skill-requiring process of aligning the quilts by Master Sung Youn Cho when it is laid out by Sook Hee Jung, the owner of Nubihon, Tongyeong.

I would like to know when your upcoming exhibition would be, and how it would be like.
I am working on a private exhibition at La Criée Centre d'Art Contemporain de Rennes in Bretagne on September 20. I have to make many new pieces for it. The project is based on the folk songs of northwestern Poitou. If all the past works combined craft and oral culture, I wanted to make an approach to the creation of languages and the contact point of communities for the next work.