Exceeds KRW 1 Trillion (USD1 Billion) in Cumulated Sales Over the Past 17 years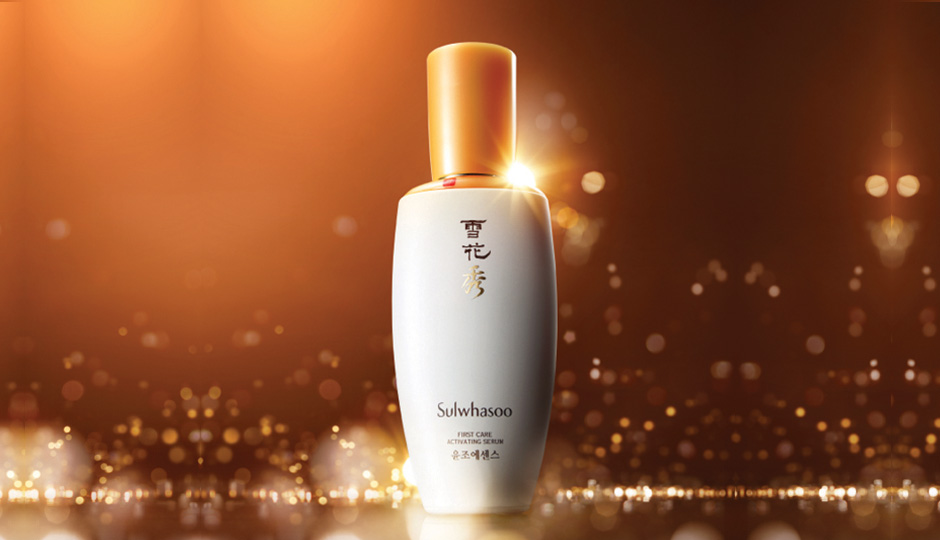 Sulwhasoo's First Care Activating Serum
Exceeds KRW 1 Trillion (USD1 Billion) in Cumulated Sales Over the Past 17 years
- First choice for many Sulwhasoo users and loved around the globe
- Since its market launch in 1997, its cumulated sales exceeded KRW1 trillion (USD1 billion)
Global luxury brand Sulwhasoo, which delivers profound beauty and inspiration from Korean herbal medicine, announced on January 7, 2013 that its signature product, First Care Activating Serum, exceeded KRW1 trillion ( USD1 billion) in sales on a cumulative basis.
First Care Activating Serum introduced the concept of 'boosting skin essence' which is applied right after cleansing to make skin conditions optimal for any treatment products used thereafter. First Care Activating Serum is known to have dramatically changed the skincare routine, taking the idea of skin essence from a finishing touch to the focal point of a woman's skin care. First Care Activating Serum's annual sales breached the KRW100 billion mark in 2011, and its cumulative sales reached KRW1.06 trillion (USD1 billion) as of January 6, 2014.
Since its market launch in 1997, First Care Activating Serum, has long been Sulwhasoo's best-selling product. First Care Activating Serum is one of the most loved products not just in Korea but also in Sulwhasoo's overseas markets such as Hong Kong (China), the US, Mainland China and Singapore. Jaeumdan, a key ingredient of First Care Activating Serum and Sulwhasoo's unique formula, replenishes yin energy to women's skin, which is susceptible to the lack of yin energy, and eases dryness in the skin. First Care Activating Serum makes skin glow and look healthy and clear by facilitating regeneration and adding vitality, firmness and nutrition.
First Care Activating Serum's success is based on Sulwhasoo's efforts that take traditional Korean herbal medicine a step further by applying Sulwahsoo's unique skincare science – thus creating the 'New Korean Herbal Medicine Cosmetics' domain.
At AMOREPACIFIC's R&D Center, approximately 500 researchers in the Asian Herb Cosmetics and Science Research teams are committed to product development for Sulwhasoo. The brand's global success stems from the past 50 years of AMOREPACIFIC's research here. AMOREPACIFIC's devoted research on the skincare effects of Korean medicinal herbs, including ginseng, has been the key to Sulwhasoo's success.
From more than 20,000 Korean medicinal herbs, 30 have been carefully chosen as ingredients for Sulwhasoo products as a result of such research efforts. Ingredient selection however, was only the first step. For example, ginseng, Sulwhasoo's representative ingredient, was tested numerous times to find that the active ingredients are most effective after 18-hour decoction. The superiority of Sulwhasoo products, including its First Care Activating Serum, is therefore based on Sulwhasoo's persistence in selecting the best ingredients, which are then further enhanced by AMOREPACIFIC's advanced skincare technologies and research on Korean medicinal herbs.