Sulwhasoo successfully hosts <Harmony& Balance> Press Event for the 3rd year of business in Mainland China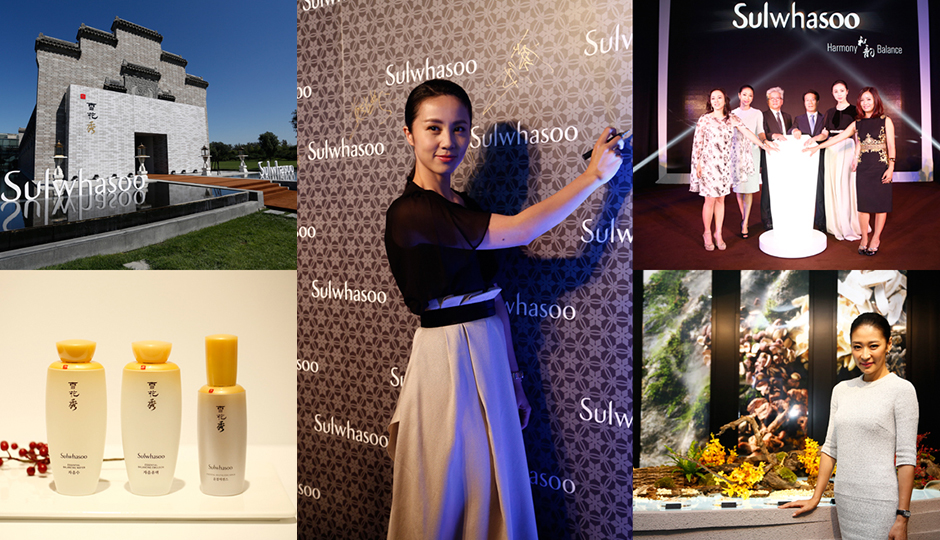 Sulwhasoo spreads the holistic beauty with Asian philosophy and wisdom across China!
Sulwhasoo successfully hosts <Harmony& Balance> Press Event for the 3rd year of business in Mainland China
- Brand exhibition and gala dinner in Beijing, China succeeds in celebration of 3rd year of business in Mainland China.
- Events held in honor with the local celebrities and opinion leaders who love Sulwhasoo.
Sulwhasoo, the holistic beauty brand that delivers the beauty of 'Harmony and Balance' with the Asian philosophy and wisdom, successfully held in Beijing, China before Chuseok last September 3 the press event on its philosophy, , in celebration of Sulwhasoo's 3rd year in Mainland China.
This event was held to celebrate the 3rd year of Sulwhasoo's business in Mainland China since March 2011 and to accelerate its growth in China. Held with the media members and distributors in China, it was a time to observe the value and global growth of Sulwhasoo brand through various exhibitions and videos, including the philosophy founded on the beauty of Harmony and Balance, the signature products, the ingredients of Jaumdan and ginseng, and the history.
The event also invited the local celebrities who love Sulwhasoo. Sulwhasoo's popularity and reputation in China have been proven by the participation of Sun Li who is gaining popularity with his daughter on the Chinese version of "Where are we going, Dad?", Liang Jing who has won the Taipei Golden Horse Film Festival Awards, which is known as the Oscar of Greater China, Li Yifei who is the leading female entrepreneur and opinion leader in China, and Guo Pei, a famous fashion designer who has designed for Fan Bingbing. Jinxing Dance Company presented the creative dance performance inspired by Sulwhasoo and the gala dinner were other events that attracted the participants.
Aiming to solidify the growth of Sulwhasoo in China and Greater China through this event with the media members and celebrities in China, Sulwhasoo has opened stores in 34 department stores in major cities across China to lay the foundation as a luxury brand, and will continue to meet more customers in China through various activities.
Sulwhasoo, the global beauty brand that spreads the value of holistic beauty to the world beyond Korea, is currently doing business in about 10 global markets, including Korea, Mainland China, Singapore, Hong Kong (China), Thailand, Indonesia, Malaysia, Taiwan, Vietnam, and USA. Sulwhasoo will continue to establish the strategies to grow further as a global brand and aim at the global market to settle as the Asian beauty creator.