Sulwhasoo kicks off a global relay of 50th anniversary events
INTERNATIONAL
|
2016.08.19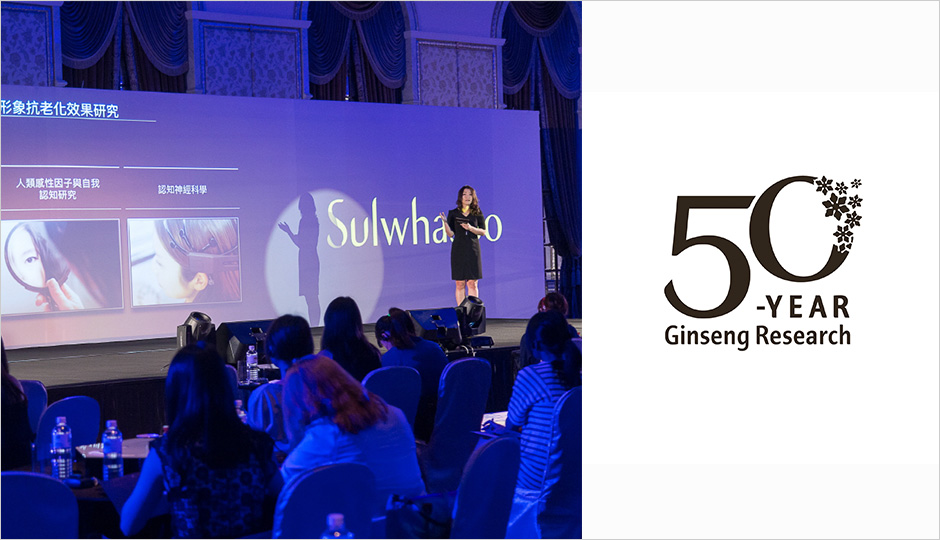 Sulwhasoo takes its 50-year ginseng research global
-Sulwhasoo hosts a global relay of events in nine places around the world, marking its 50th anniversary since its brand origin, ABC Ginseng Cream
-Sulwhasoo showcases its half-century long history and ginseng heritage, presenting the new generation Concentrated Ginseng Renewing Cream EX,
Sulwhasoo, the holistic beauty brand that delivers beauty of harmony and balance with Asian philosophy and wisdom, holds an international relay of events to mark its 50th anniversary since its origin as ABC Ginseng Cream in 1966. The anniversary events will enable Sulwhasoo to globally showcase its 50-year commitment and passion for Asian wisdom and ginseng research. The event will also showcase the upgraded Concentrated Ginseng Renewing Cream EX that represents 50-year heritage in ginseng research since ABC Ginseng Cream.
Starting in Taiwan on August 11, 2016, the global relay of events will go through nine countries around the world, introducing local customers and the media to Sulwhasoo's 50-year journey. In particular, Sulwhasoo plans to raise awareness about its 50-year journey by enhancing communication about the brand's history, ginseng heritage, as well as offering large-scale arrangements that enable customers to experience Sulwhasoo as a luxury holistic beauty brand.
The global anniversary events got off to a grand start in Taiwan. During the 50th anniversary event held at Mandarin Oriental Hotel in Taipei on August 11, 2016, Sulwhasoo shared its brand history and presented the upgraded version of its global best-seller, Concentrated Ginseng Renewing Cream EX, drawing attention from customers and local media alike. The event venue was designed to allow visitors to travel back in time, exploring the brand history since the birth of ABC Ginseng Cream in 1966 based on a philosophy of holistic beauty. Sulwhasoo's 50-year journey unfolds under the overarching theme that evolves from Discovery (發見) to Care (精誠), Full Bloom (滿開) and Culmination (絶頂). The chronologically arranged exhibitions conveyed the philosophy behind the heritage ingredient ginseng, development of Sulwhasoo's proprietary technologies for top-quality products, the global beauty brand's history to date since the 1960s and achievements around the world.
Following the event in Taiwan, the global relay will proceed across Sulwhasoo's major markets such as Malaysia (August 25), Singapore, Hong Kong (China), Indonesia, Thailand, Mainland China (September) and will end in the US (October). The international relay of anniversary events will enable Sulwhasoo to connect with global customers at its counters of major department stores such as Metro Paragon in Singapore, Siam Paragon in Thailand and Parkson Pavilion in Malaysia.
Sulwhasoo will take the 50th anniversary as an opportunity to consolidate its status as Asia's leading beauty brand that grows beyond Korea to the world, representing the history of traditional Korean herbal medicinal cosmetics. At the same time, Sulwhasoo is gearing up to accelerate its pace of global expansion to solidify its position as the number one cosmetics company in Asia.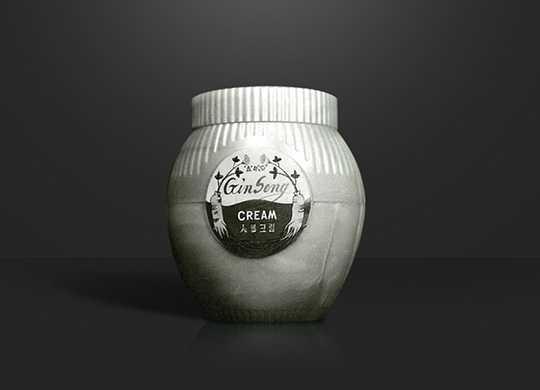 50-year ginseng research shows way for Asian beauty
Sulwhasoo's 50-year ginseng research dates back to the 1960s. Inspired by his childhood in Gaesung, home to globally renowned Korean ginseng, Sung-Whan Suh, the late founder of AMOREPACIFIC, came up with a question, no one had asked before. "Eating ginseng is beneficial for health. What about applying it to the skin?" However, as the idea of using ginseng as a beauty ingredient was previously unthought-of, researchers had to study the efficacy of ginseng on skin from scratch. Eventually, the dedication and passion for ginseng gave birth to ABC Ginseng Cream in 1966, an innovation based on traditional Korean herbal medicine. The legacy of ABC Ginseng Cream has been carried on by Ginseng SAMMI which introduced the world to the cosmetic potential of ginseng. It was subsequently carried on by 'Sulwha' which expanded the scope of research in traditional Korean herbal medicine to include Asia's precious ingredients, and 'Sulwhasoo' which heightened Korea's status in the global beauty market. Over the past 50 years since ABC Ginseng Cream, Sulwhasoo has achieved milestones in its commitment to ginseng research, finding innovative ways to apply advanced skin science and technologies. As a result, Sulwhasoo has emerged as Korea's leading beauty brand and extended its reach beyond Asia to the rest of the world, winning the hearts and minds of global customers with quality products and compelling brand stories. In 2015, Sulwhasoo became the first Korean beauty brand that singlehandedly breached the KRW1 trillion mark in annual sales. Currently, Sulwhasoo is raising its profile as a global luxury brand and the Asian Beauty Creator, operating in 11 markets around the world – Korea, the US, Mainland China, Singapore, Hong Kong (China), Thailand, Indonesia, Malaysia, Taiwan, Vietnam and Canada.
About Sulwhasoo
Sulwhasoo believes in a holistic approach to beauty and skincare, providing the ultimate skin solution that carefully treats our inner and outer beauty. The approach harmonizes our natural beauty with ancient Asian wisdom and legendary Asian medicinal herbs to restore the delicate equilibrium between body and mind. The Sulwhasoo brand gains wisdom from the laws of nature and lavishes your body with the rare and precious ingredients of nature in pursuit of that ideal beauty. Sulwhasoo showcases the value of holistic beauty to the world with the Jaum Balancing Complex ™, our unique solution designed to supplement yin energy and help reverse aging by restoring the skin's balance. The formula uses just five precious ingredients, carefully selected from a list of more than 3,000 medicinal herbs, including Korean ginseng, the legendary ingredient that makes Sulwhasoo's unique formulas even more special when combined with our cutting-edge bioconversion technology. As of 2015, Sulwhasoo has stores in South Korea, Mainland China, Singapore, Hong Kong (China), Thailand, Indonesia, Malaysia, Taiwan, Vietnam, and the U.S., successfully thriving as the Asian beauty creator.