Sulwhasoo unveils three new additions to the Essential Lip Serum Stick collection
INTERNATIONAL
|
2017.03.09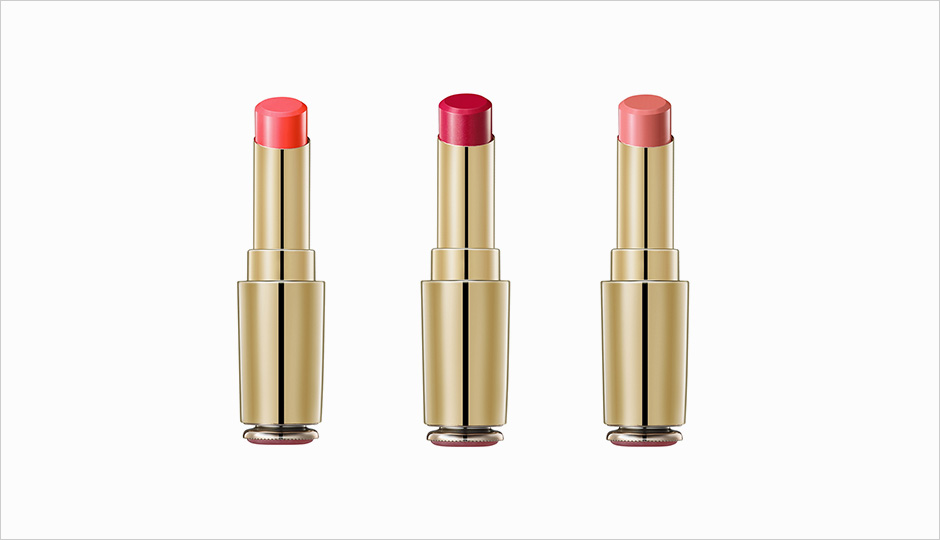 Red plum blossom brings profound vitality to lips
- The moisturizing lip serum locks in moisture and brings vitality to dull-looking lips
Sulwhasoo, Amorepacific's holistic beauty brand, which delivers the beauty of harmony and balance inspired by Asian philosophy and wisdom, unveils three new additions to the Essential Lip Serum Stick collection. The Essential Lip Serum Stick forms a protective, moisture-rich film on lips to lock in moisture to give them a vibrant, smooth look.
Sulwhasoo 'Essential Lip Serum Stick' instantly adheres to the lips when applied, presenting deep moisturizing effects, vitality and firmness. Inspired by the profound color of red plum blossom, the three new shades bring a healthy-looking flush of color to lips. In addition, the Essential Lip Serum Stick contains tinted ingredients to take color expression to a higher level.
Formulated with the moisture-rich camellia oil and safflower complex, the Essential Lip Serum Stick relieves dryness and coats lips with a double layer of oil and water for a long-lasting moisturizing feel. Apricot kernel oil and elastic complex fill in and smooth out the surface of lips, making them look plump and soft. Red plum blossom extract brings the natural vitality of plum blossoms to the lips.
Available from March onwards, the three new shades include No. 6 Sweet Pink, which adds innocent vitality to lips, No. 7 Deep Berry, which provides youthful vitality, and No. 8 Soft Rose, which creates refined vitality. The Essential Lip Serum Stick collection now comes in eight shades.
Sulwhasoo Essential Lip Serum Stick
Content: 3g
Shades: 8

No. 1 Apricot serum
No. 2 Blossom serum
No. 3 Flower Pink
No. 4 Rose Red
No. 5 Blossom Coral
No. 6 Sweet Pink
No. 7 Deep Berry
No. 8 Soft Rose
About Sulwhasoo
Sulwhasoo believes in a holistic approach to beauty and skincare, providing the ultimate skin solution that carefully treats our inner and outer beauty. The approach harmonizes our natural beauty with ancient Asian wisdom and legendary Asian medicinal herbs to restore the delicate equilibrium between body and mind. The Sulwhasoo brand gains wisdom from the laws of nature and lavishes your body with the rare and precious ingredients of nature in pursuit of that ideal beauty. Sulwhasoo showcases the value of holistic beauty to the world with the Jaum Balancing Complex ™, our unique solution designed to supplement yin energy and help reverse aging by restoring the skin's balance. The formula uses just five precious ingredients, carefully selected from a list of more than 3,000 medicinal herbs, including Korean ginseng, the legendary ingredient that makes Sulwhasoo's unique formulas even more special when combined with our cutting-edge bioconversion technology. As of 2015, Sulwhasoo has stores in South Korea, Mainland China, Singapore, Hong Kong (China), Thailand, Indonesia, Malaysia, Taiwan, Vietnam, and the U.S., successfully thriving as the Asian beauty creator.