Sulwhasoo Flagship Store launches online booking for Holistic Beauty Service
INTERNATIONAL
|
2017.12.06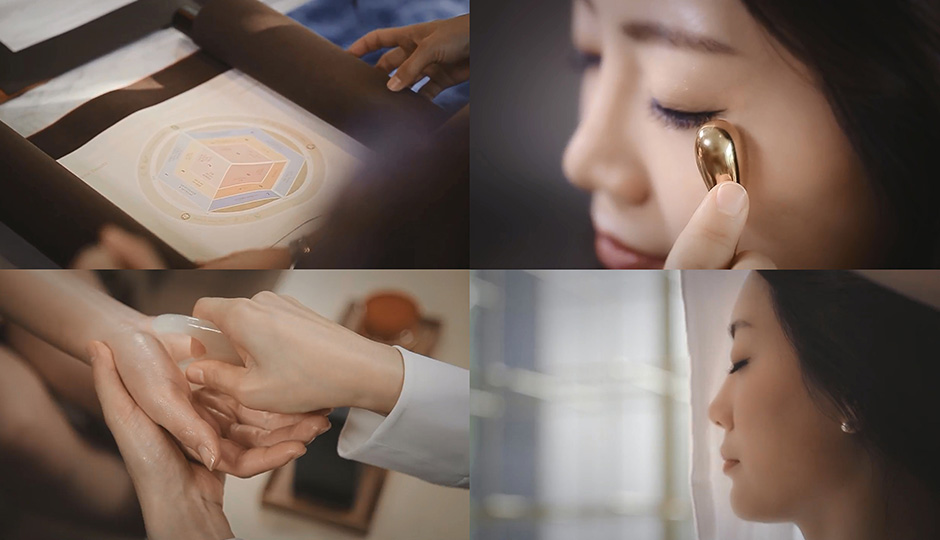 " Exclusive beauty counseling service available at the Sulwhasoo Flagship Store "
Sulwhasoo Flagship Store launches online booking for Holistic Beauty Service
- Sulwhasoo's online booking system will make Holistic Beauty Service more accessible
Sulwhasoo, Amorepacific's holistic beauty brand, which delivers the beauty of harmony and balance inspired by Asian philosophy and wisdom, is launching an online booking site which will enable customers to book their appointment for Holistic Beauty Service and enrich customer experiences. Holistic Beauty Service is an exclusive offering by the Sulwhasoo Flagship Store.
The Sulwhasoo Flagship Store now has online booking available for its exclusive Holistic Beauty Service. By visiting Sulwhasoo's online booking site at http://www.sulwhasoo.com/int/en/flagship/service.html, customers can easily schedule their appointment for Holistic Beauty Service at a time and date of their choice. The online booking system makes Sulwhasoo's service more accessible to a wider range of customers compared to booking by phone or in person.
Holistic Beauty Service comprises Holistic Balance Counseling, Holistic Ginseng & Jade Touch, Holistic Golden Eye Touch, Holistic Scent Touch and Holistic Tea Class. Customers may book the service offerings at any day of the week excluding Mondays.
Pre-booked customers for Holistic Balance Counseling are first invited to take Holistic Balance Inquiry, Sulwhasoo's in-depth counseling guide. The inquiry helps customers discover the causes for skin troubles, understand changes in skin conditions according to the seven-year cycle, and receive periodic skincare suggestions. According to the seven-year theory in traditional Korean herbal medicine, women experience major changes in the skin balance every seven years. Notably, skin aging accelerates at the age of around 35, when the skin is thrown out of balance. Accordingly, from the perspective of traditional Korean herbal medicine, restoring skin balance is essential to healthy and beautiful skin. Based on the findings of Holistic Balance Inquiry, customers will be asked to select Holistic Ginseng & Jade Touch, Holistic Golden Eye Touch or Holistic Scent Touch according to their needs.
Holistic Ginseng & Jade Touch informs customers about various ways to stimulate the skin's regeneration and revitalize the tired skin through treatment rituals using Concentrated Ginseng Renewing Cream EX and the Jade Applicator. Holistic Golden Eye Touch focuses on the central facial region and firms up the eye area with Timetreasure Renovating Eye Serum and Timetreasure Renovating Eye Cream EX infused with the resilient vitality of Red Pine and the delicate touches of Golden Eye Care Massager. Holistic Scent Touch reinvigorates the body and the mind by massaging the shoulders and the neck with Sulwhasoo's signature aromas that represent nature- Scent of First Peace and Scent of Plum Blossom. Each of the aforementioned programs lasts around 30 minutes.
Besides, the online booking site allows customers to book Holistic Tea Class and the docent-led tour to the Sulwhasoo Flagship Store. Created with Sulwhasoo's sense of aesthetics and Osulloc's expertise in tea, Holistic Tea Class provides a multisensory opportunity to enjoy Fermented Red Ginseng Tea, Plum Blossom Tea, Sejak Green Tea and Samdayeon Jeju Tangerine Blended Tea according to the traditional tea ceremony by taking in the scent and touching tea leaves with their hands. Meanwhile, the Sulwhasoo Flagship Store offers a docent-led tour to take visitors through the fabric of the building and provide an insight to Sulwhasoo's heritage and brand history.
Sulwhasoo's Holistic Beauty Service is available exclusively at the Sulwhasoo Flagship Store for customers who have made online reservations.
Sulwhasoo Flagship Store
- Address: 18 Dosan-daero 45-gil, Sinsa-dong, Gangnam-gu, Seoul, Korea
- Opening hours: Monday-Sunday, 10:00-21:00 (Closed on every 2nd Monday, Chinese New Year's Day, and Chuseok)
- Contact: +82-2-541-9270
About Sulwhasoo
Sulwhasoo offers the ultimate skin solution that treats the skin from within by incorporating modern skin science into legendary ingredients infused with timeless Asian wisdom and presents holistic beauty to restore balance between the inside and outside. The Sulwhasoo brand gains wisdom from the laws of nature, pursues beauty reminiscent of nature with precious natural ingredients and delivers beauty of harmony and balance between the body and the mind by creating beauty from the inside out. Sulwhasoo globally promotes the value of holistic beauty with the Jaum Balancing Complex ™, an optimal blend of five ingredients, carefully selected from more than 3,000 medicinal herbs, Korean ginseng, the legendary ingredient that makes Sulwhasoo's unique formulas even more special, and Sulwhasoo's cutting-edge Bio-conversion Technology™. As of 2017, Sulwhasoo has established itself as Asian Beauty Creator, operating in 12 global markets around the world such as South Korea, Mainland China, Singapore, Hong Kong (China), Thailand, Indonesia, Malaysia, Taiwan, Vietnam, the US, Canada and France.