The launch event of Bloomstay Vitalizing line ended successfully
INTERNATIONAL
|
2018.03.15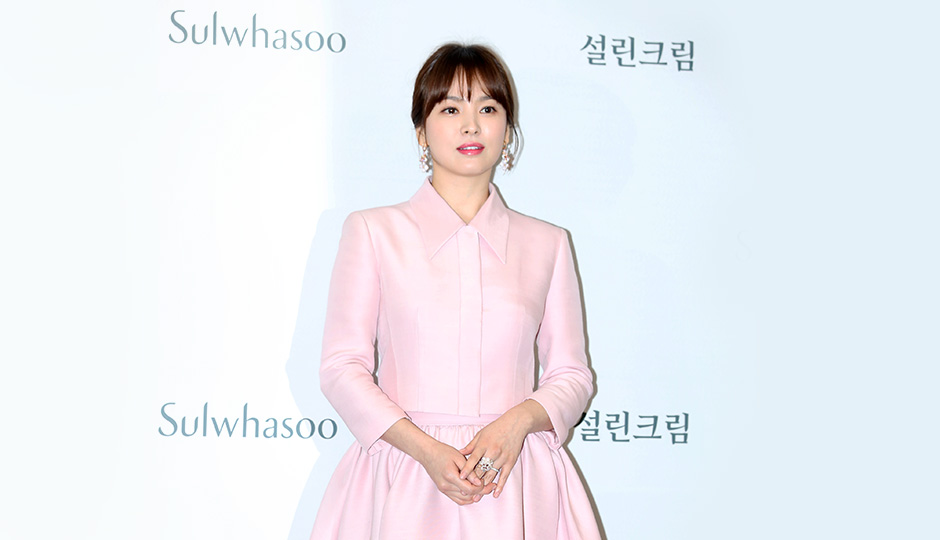 The launch event of Bloomstay Vitalizing line ended successfully
- Sulwhasoo launched Bloomstay Vitalizing line, which firms up the skin with plum blossom's anti-oxidant effects
- The launching event was enlivened by the presence of Sulwhasoo's brand muse, Song Hye kyo
- Experience space that represents the brand and products raised expectation for Bloomstay Vitalizing line
Sulwhasoo, Korea's leading luxury beauty brand, staged a successful launch event of the Bloomstay Vitalizing line at Sulwhasoo Flagship Store on March 15, 2018.
The launch event was held to officially introduce Bloomstay Vitalizing line and Sulwhasoo's first-ever brand muse, Song Hye kyo.
Bloomstay Vitalizing stands for snow (雪) and clarity (潾). The skin-nourishing Bloomstay Vitalizing line creates a vibrant and healthy look that evokes plum blossom that blooms in snow. Infused with plum blossom's profound anti-oxidant effect, Bloomstay Vitalizing line consists of Bloomstay Vitalizing Water, which leaves the skin hydrated, Bloomstay Vitalizing Serum which presents a healthy radiant look, and Bloomstay Vitalizing Cream, which makes the skin look vibrant and resilient.
The highlight of the event was the painting of plum blossom media art wall, which conveys the brand's philosophy of reinterpreting tradition within a contemporary text. The Media Art Wall, Sulwhasoo's collaboration with the renowned media artist Lee Lee-nam, visualized the powerful vitality of plum blossom, which blooms in the midst of winter after enduring the severe cold. In addition, it recreated a scene from Bloomstay Vitalizing's TV commercial featuring Song Hye kyo, which will be opened to the public at the end of March.
The commercial for Bloomstay Vitalizing line is set to be released through cable TVs and digital channels on March 26.
About Sulwhasoo
Inspired by the ultimate beauty of plum blossoms blooming in the snow, Sulwhasoo, Korea's leading luxury beauty brand, presents timeless beauty, conveying the true aesthetics found from the philosophy of harmony and balance, tradition and modernity. The Sulwhasoo brand gains wisdom from the laws of nature, pursues beauty reminiscent of nature with precious natural ingredients and delivers beauty of harmony and balance between the body and the mind by creating beauty from the inside out. Sulwhasoo globally promotes the value of holistic beauty with the legendary ingredient such as the Jaum Balancing Complex ™ and Korean ginseng, which contains the wisdom of Asia, with Sulwhasoo's unique cutting-edge technology.
As of 2018, Sulwhasoo has established itself as an authentic global brand, operating in 12 global markets around the world such as South Korea, Mainland China, Singapore, Hong Kong (China), Thailand, Indonesia, Malaysia, Taiwan, Vietnam, the US, Canada and France, by conveying Korean traditional beauty and value to all around the world.