Pure brilliance and feather-light coverage, Sulwhasoo presents 'Sheer Lasting' Line
INTERNATIONAL
|
2018.06.11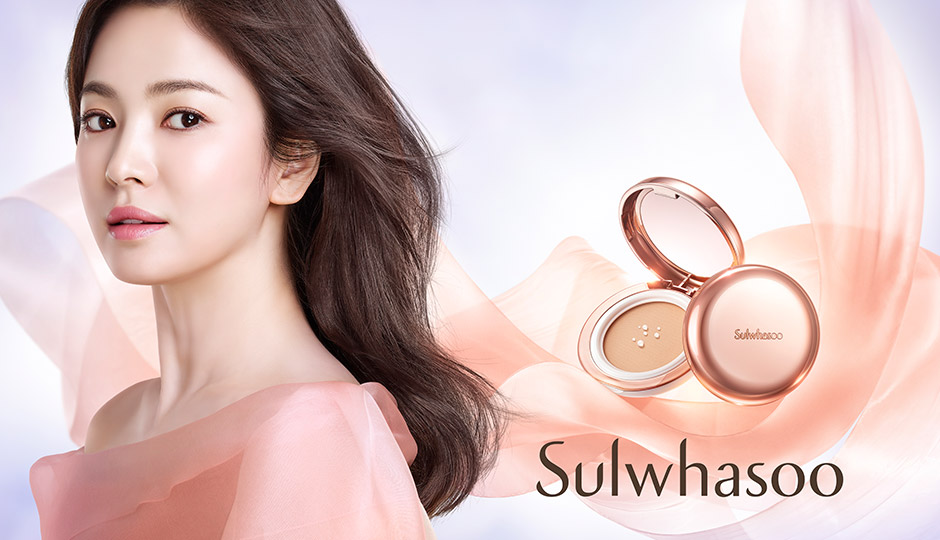 Pure brilliance and feather-light coverage,
Sulwhasoo presents 'Sheer Lasting' Line
- 'Sheer Lasting' Line makes skin vibrant while covering blemishes
- 'Sheer Lasting Foundation' was also unveiled with main product, 'Sheer Lasting Gel Cushion'
Sulwhasoo, Korea's leading luxury beauty brand, presents Sheer Lasting Line on June 15th, that presents a natural radiant look that lasts all day long while covering blemishes.
Dewy, glowing makeup which makes skin looks flawless was once in fashion, but this makeup is hard to hold as time passes. Also, excess amount oil can cause trouble and emphasize it on face.
Therefore, vibrant make up look that naturally covers blemishes is becoming a new trend.
Sulwhasoo's new product, 'Sheer Lasting' Line presents silky, vibrant make up look, just as the fresh makeup you put on in the morning.
The main product, Sheer Lasting Gel Cushion presents a natural radiant look with the combination of the melting gel texture and the micro mesh. The melting gel texture, containing millions of emulsion particles, delivers a moisturizing feel to the skin according to the skin's temperature and instantly nourishes the skin for a radiant complexion. The micro mesh over melting gel texture helps evenly deposit the product on the puff, creating a flawless makeup look.
The liquid-type Sheer Lasting Foundation blends into the skin effortlessly for a moisturizing and light finish, flawlessly covering blemishes. Sheer Hydra Formula moisturizes the skin from within, while presenting a refreshing, blemish-free radiant look by controlling the oil and moisture balance.
[NEW] Sulwhasoo Sheer Lasting Gel Cushion (12g)


Gel-textured cushion that melting gel texture and micro mesh helps express vibrant skin.

[NEW] Sulwhasoo Sheer Lasting Foundation (30ml)


Fresh-looking, moisture-rich foundation that presents natural radiance fitting lightlty on skin.
About Sulwhasoo
Inspired by the ultimate beauty of plum blossoms blooming in the snow, Sulwhasoo, Korea's leading luxury beauty brand, presents timeless beauty, conveying the true aesthetics found from the philosophy of harmony and balance, tradition and modernity. The Sulwhasoo brand gains wisdom from the laws of nature, pursues beauty reminiscent of nature with precious natural ingredients and delivers beauty of harmony and balance between the body and the mind by creating beauty from the inside out. Sulwhasoo globally promotes the value of holistic beauty with the legendary ingredient such as the Jaum Balancing Complex™ and Korean ginseng, which contains the wisdom of Asia, with Sulwhasoo's unique cutting-edge technology. As of 2018, Sulwhasoo has established itself as an authentic global brand, operating in 12 markets around the world such as South Korea, Mainland China, Singapore, Hong Kong (China), Thailand, Indonesia, Malaysia, Taiwan, Vietnam, the US, Canada and France, by conveying Korean traditional beauty and value to all around the world.