Sulwhasoo releases Luminature Glow Cream to add sophistication to the skin
INTERNATIONAL
|
2018.10.02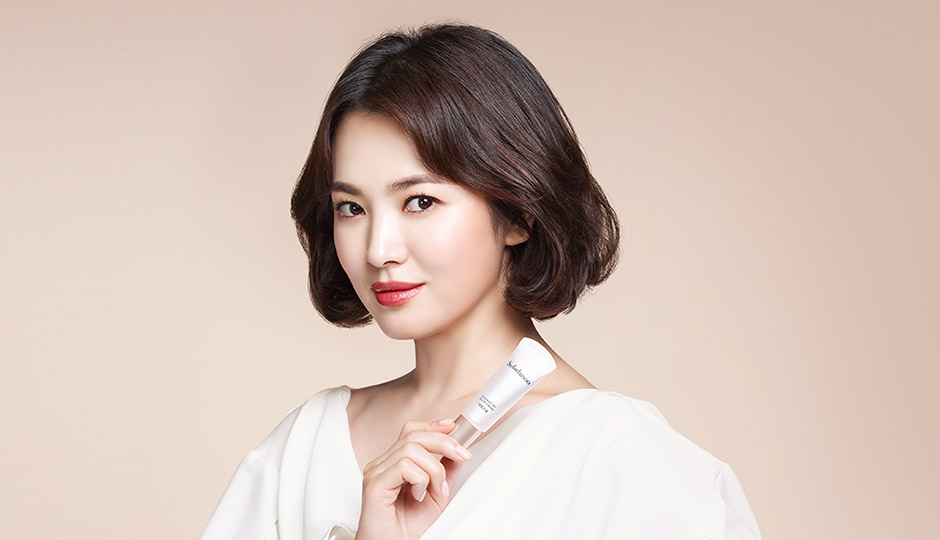 Sulwhasoo releases Luminature Glow Cream to add sophistication to the skin
- Luminature Glow Cream provides a triple care to improve skin tone, texture and radiance for an elegant look
- Layering two to three times will make the skin look radiant and refined all day long
Sulwhasoo, a leading luxury beauty brand in Korea, is launching Luminature Glow Cream which presents a sophisticated look by taking care of the skin's tone, texture and radiance.
A healthy and radiant complexion gives a sophisticated, elegant impression. Sulwhasoo's new product, Luminature Glow Cream which contains naturally derived ingredients— skullcap root extract, honeysuckle flower extract and apricot kernel oil components—provides a triple care to improve the skin's tone, texture and radiance.
Skullcap root extract, which suppresses excess heat and wastes, brightens skin tone by removing dullness, while honeysuckle flower extract locks in moisture, leaving skin smooth and soft. Moreover, apricot kernel oil, which enhances the skin's barrier function, restores natural radiance from within for a healthy-looking complexion.
The lightweight gel-textured Luminature Glow Cream gently melts into the skin, when applied, and delivers a moisturizing touch to every corner of the face, making the entire skin look radiant.
Luminature Glow Cream is applicable to the entire face before makeup application. For a makeup touch-up, Luminature Glow Cream can be reapplied once or twice to the areas under the eyes, between the eyebrows, and the nasolabial folds, which are susceptible to get dry or be sunken, to achieve a long-lasting radiant, elegant appearance.
Luminature Glow Cream comes in a handy tube (20ml), which make easy to carry and use, as well as a jar container (50ml)
[NEW] Sulwhasoo Luminature Glow Cream


- 1) 50ml + 20ml 2) 20ml




- Description: Luminature Glow Cream makes the skin look hydrated and refined all day long through a triple care to improve skin tone, texture and radiance.
About Sulwhasoo
Inspired by the ultimate beauty of plum blossoms blooming in the snow, Sulwhasoo, Korea's leading luxury beauty brand, presents timeless beauty, conveying the true aesthetics found from the philosophy of harmony and balance, tradition and modernity. The Sulwhasoo brand gains wisdom from the laws of nature, pursues beauty reminiscent of nature with precious natural ingredients and delivers beauty of harmony and balance between the body and the mind by creating beauty from the inside out. Sulwhasoo globally promotes the value of holistic beauty with the legendary ingredient such as the Jaum Balancing Complex™ and Korean ginseng, which contains the wisdom of Asia, with Sulwhasoo's unique cutting-edge technology. As of 2018, Sulwhasoo has established itself as an authentic global brand, operating in 12 global markets around the world such as South Korea, Mainland China, Singapore, Hong Kong (China), Thailand, Indonesia, Malaysia, Taiwan, Vietnam, the US, Canada and France, by conveying Korean traditional beauty and value to all around the world.