Sulwhasoo presents Snowise Brightening Cushion presenting the radiance of pearls
INTERNATIONAL
|
2019.02.07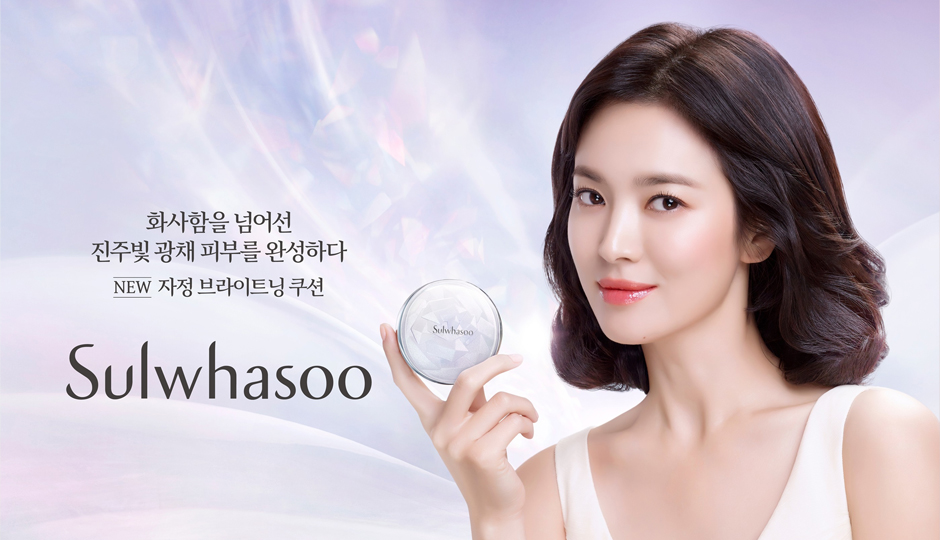 Sulwhasoo presents Snowise Brightening Cushion presenting the radiance of pearls
- SNOWISE Brightening Cushion brightens the skin beyond whiteness with the radiance of pearls.
- Recommended to use with Makeup Balancer EX for the foundation with vitality and radiance.
Sulwhasoo, the leading luxury beauty brand of Korea, has launched 'Snowise Brightening Cushion' to create the radiance of pearls on the skin.
'Snowise Brightening Cushion' is a new addition to Snowise Brightening Line, instantly brightening the dull skin with special luminescent glow effect of Sulwhasoo's unique 'Pearlescent ComplexEX.
This product is formulated with White Ginseng extracts and Lily extracts which are also used for Snowise Brightening Serum to purify and clarify the complexion and leave the skin moisturized and translucent. Also, Sulwhasoo's new 'Air Glow Formula' and 'Slim Fit Technology' were first applied to achieve the airy light texture with thorough coverage.
For a more lively and luminous base makeup, use with Sulwhasoo's new 'Makeup Balancer EX'. Apply before 'Snowise Brightening Cushion', to even out the skin tone and texture, with longer staying power for long lasting radiance.
Sulwhasoo 'Makeup Balancer EX' is formulated with JAUM Balancing Complex™, the key formula of First Care Activating Serum, to balance the dry skin and bring healthy radiance. It also contains 'Rose Gold Pearl Complex' that maintains the evenly bright radiance of skin, protecting skin from the harmful UV rays and blue light.
[NEW] Sulwhasoo Snowise Brightening Cushion(Brightening / UV Protection Cosmetics SPF 50+/PA+++)


The Snowise Brightening Cushion brightens the skin with the radiance of pearls for the clarity and radiance of skin tone.




Size: 14g*2




Components: #11 Porcelain Pink, #15 Ivory Pink, #17 Ivory Beige, #21 Natural Pink, #23 Natural Beige, #25 Sand Pink
[NEW] Sulwhasoo Makeup Balancer EX(UV Protection Cosmetics, SPF 34/PA++)


The makeup balancer that balances the skin texture and skin tone for a foundation full of vitality and radiance.




Size 35ml




Components: #1 Light Pink, #2 Light Purple, #3 Light Green
About Sulwhasoo
Inspired by the ultimate beauty of plum blossoms blooming in the snow, Sulwhasoo, Korea's leading luxury beauty brand, presents timeless beauty, conveying the true aesthetics found from the philosophy of harmony and balance, tradition and modernity. The Sulwhasoo brand gains wisdom from the laws of nature, pursues beauty reminiscent of nature with precious natural ingredients and delivers beauty of harmony and balance between the body and the mind by creating beauty from the inside out. Sulwhasoo globally promotes the value of holistic beauty with the legendary ingredient such as the Jaum Balancing Complex™ and Korean ginseng, which contains the wisdom of Asia, with Sulwhasoo's unique cutting-edge technology. As of 2018, Sulwhasoo has established itself as an authentic global brand, operating in 12 global markets around the world such as South Korea, Mainland China, Singapore, Hong Kong (China), Thailand, Indonesia, Malaysia, Taiwan, Vietnam, the US, Canada and France, by conveying Korean traditional beauty and value to all around the world.