Sulwhasoo opens pop-up store for its First Care Activating Serum EX
INTERNATIONAL
|
2019.05.16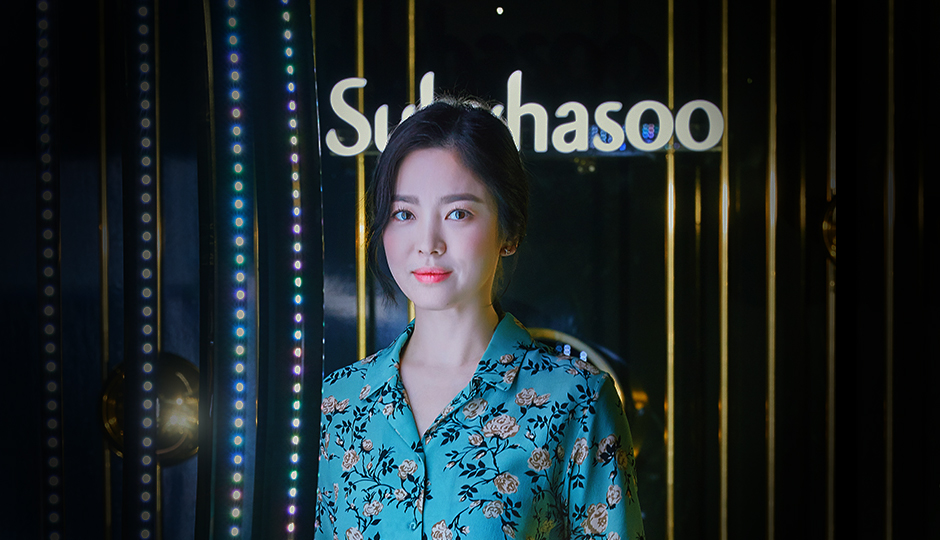 Sulwhasoo opens pop-up store for its First Care Activating Serum EX
- Sulwhasoo model Song Hye-kyo visits the First Care Activating Serum EX pop-up store to celebrate the launch of the brand's new global initiative
- Sulwhasoo showcases content designed to give customers a chance to experience the efficacies of First Care Activating Serum EX in multiple ways
Sulwhasoo, Korea's representative luxury beauty brand, is opening a pop-up store called "Sulwhasoo Universe"
Sulwhasoo is opening a Sulwhasoo Universe pop-up store near Gangnam station in Seoul (420, Gangnam-daero, Gangnam-gu) for two weeks (May 16 ~ 28) to celebrate the launch of its new First Care Activating Serum EX "Star Collection," a special edition for the brand's global bestseller. This latest pop-up store event is expected to be a worldwide campaign kicking off in Korea, then heading overseas to 11 cities across six countries, including China, Hong Kong, and Thailand.
Sulwhasoo Universe will look to turn heads with pop-up booths showcasing the efficacies and back story of its signature product, the First Care Activating Serum EX. Keying in on the idea that the Serum boosts and optimizes the five indicators of youthfulness to deliver skin that glows and twinkles like stars in the sky, Sulwhasoo has infused its pop-up store with features inspired by astronomical observatories. At the pop-up store, customers can try the products, measure their skin's condition, and enjoy a wide variety of special content developed specifically for Sulwhasoo Universe, including a "Magic Mirror" that measures the five indicators of youthfulness to tell how balanced a person's skin is, an "Interactive Book" that tells various stories featuring the Sulwhasoo brand, and "My Skin Constellation" that can be seen through VR telescope. Moreover, Sulwhasoo plans to give customers much more convenient access to all of its programs available at the pop-up store with a universal smart band system.
Meanwhile, on May 15, Sulwhasoo model Song Hye-kyo and other famous Korean celebrities including musicians Henry, Sojin, model Han Hye-jin, and actor Kim Ji-seok visited the pop-up store ahead of its official opening the next day to celebrate Sulwhasoo's new global promotional event.
'Sulwhasoo Universe' Pop-up Store


Available: May 16 (Thu) ~ May 28 (Tue), 2019




Hours: 11:00~ 21:00 (last entry: 20:00)




Address: 420, Gangnam-daero, Gangnam-gu, Seoul (100m from exit no. 11 at Gangnam station)
About Sulwhasoo
Inspired by the ultimate beauty of plum blossoms blooming in the snow, Sulwhasoo, Korea's leading luxury beauty brand, presents timeless beauty, conveying the true aesthetics found from the philosophy of harmony and balance, tradition and modernity. The Sulwhasoo brand gains wisdom from the laws of nature, pursues beauty reminiscent of nature with precious natural ingredients and delivers beauty of harmony and balance between the body and the mind by creating beauty from the inside out. Sulwhasoo globally promotes the value of holistic beauty with the legendary ingredient such as the Jaum Balancing Complex™ and Korean ginseng, which contains the wisdom of Asia, with Sulwhasoo's unique cutting-edge technology. As of 2018, Sulwhasoo has established itself as an authentic global brand, operating in 12 global markets around the world such as South Korea, Mainland China, Singapore, Hong Kong (China), Thailand, Indonesia, Malaysia, Taiwan, Vietnam, the US, Canada and France, by conveying Korean traditional beauty and value to all around the world.