Sulwhasoo launches its "Chilbo" ShineClassic Powder Compact and ShineClassic Multi Powder Compact
INTERNATIONAL
|
2019.09.23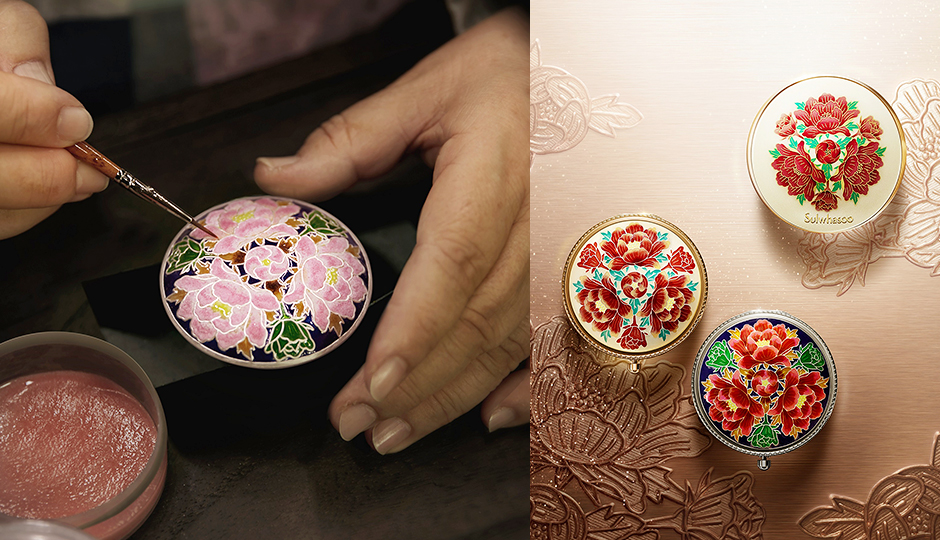 Sulwhasoo launches its "Chilbo" ShineClassic Powder Compact and ShineClassic Multi Powder Compact
Collaborates with a top traditional "Chilbo" master artisan to infuse the 2019 limited edition ShineClassic series with seven beautiful gemstone colors
Sulwhasoo, Korea's representative luxury beauty brand is launching new premium compact products - ShineClassic Powder Compact and ShineClassic Multi Powder Compact - featuring the seven beautiful gemstone colors typically used in Chilbo products. The ShineClassic Limited Collection, a product line launched every year by Sulwhasoo in collaboration with Korean traditional master artisans and artists to promote the beauty and value of Korean traditional art, is celebrating its 17th year.
The "ShineClassic Powder Compact" and "ShineClassic Multi Powder Compact" are works of art, rather than simple cosmetic products, created by Korean traditional master artisans in collaboration with Sulwhasoo. ShineClassic Collection's design features a Korean traditional crafting technique known as "Chilbo," which reproduces deep traditional colors, to showcase the mystique and radiance of Peony flowers in full bloom. For this year's ShineClassic lineup, Sulwhasoo infused elements and patterns inspired by traditional Rock and Peony paintings, often used by our ancestors to wish for long-lasting wealth and honor, with beautiful colors typically used in traditional Chilbo products. In particular, the ShineClassic Powder Compact features serene-looking red Peony flowers on a golden background to add a subtle, yet glamorous look to the product. Meanwhile, the ShineClassic Multi Powder Compact features pink Peony flowers on a blue background to add a gorgeous and elegant, yet radiant look to the product.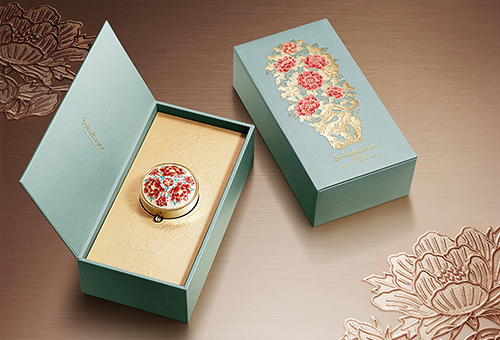 Noh Yong-sook is the only officially recognized master artisan when it comes to the Chilbo crafting technique (Ministry of Employment and Labor 12-04), which is widely regarded as one of Korea's signature artisan techniques. As limited edition premium compact products encased in beautiful Chilbo cases, this year's ShineClassic makeup lineup will add value as a collector's item as well. The ShineClassic Powder Compact uses carefully selected rare and precious ingredients to deliver bright and clear skin like pure white jade.

Specifically, it contains Ginseng Flower and Plum Blossom extracts, both of which have been championed in Oriental medicine since ancient times, and White Pearl Complex that adds clarity and radiance to the face with a subtle pearl-like sheen. The Complex, in particular, features ultra-high-purity particles produced using a high-purity synthesizing technique (based on sophisticated grinder technology). The ShineClassic Multi Powder Compact uses the unprocessed hue of naturally-derived pigments to add vitality to the skin.
The Perfecting Cushion Intense, which Sulwhasoo plans to unveil alongside the ShineClassic products, will also come in a limited edition design with colors inspired by the traditional Chilbo technique. As for the Perfecting Cushion Intense, Red Pine extracts and Plum Blossom extracts inject energy into the skin, while the Pearl Powder Complex adds radiance to help create gorgeously glowing, radiant skin.
For every ShineClassic Powder Compact and ShineClassic Multi Powder Compact purchase in 2019, Sulwhasoo will donate a portion of its proceedings to a Korean cultural foundation in Korea as part of its global CSR campaign, "Beauty from Your Culture."


[Product Information]
Sulwhasoo ShineClassic Powder Compact, ShineClassic Multi Powder Compact


■ Net Content: Powder Compact 9g*2, Multi Powder Compact 9g




A premium compact product featuring the seven beautiful gemstone colors produced with the traditional Chilbo technique




Sulwhasoo Perfecting Cushion Intense Limited


■ Net Content: 15g*2




A limited edition cushion product featuring the seven beautiful gemstone colors produced with the traditional Chilbo technique




[Additional Information]
Rock and Peony painting: Symbol of wealth and longevity
Rock and Peony paintings ("Seokmorando") specifically refer to Peony paintings produced for the royal court that feature strangely shaped rocks. Most often, Rock and Peony paintings feature rocks, a symbol of longevity, positioned near the roots of Peony flowers, a symbol of wealth. Together they mean the "desire for long-lasting wealth and honor."
Chilbo:
Chilbo is a traditional artisanal technique that involves coating a metal surface with uniquely colored glaze or enamel, then baking it in a kiln. A particular metal or gemstone only has one color. But Chilbo, which means "seven gemstones," is a sophisticated crafting technique capable of producing a variety of brilliant colors that cannot be replicated with any other technique.
About Sulwhasoo
Inspired by the ultimate beauty of plum blossoms blooming in the snow, Sulwhasoo, Korea's leading luxury beauty brand, presents timeless beauty, conveying the true aesthetics found from the philosophy of harmony and balance, tradition and modernity. The Sulwhasoo brand gains wisdom from the laws of nature, pursues beauty reminiscent of nature with precious natural ingredients and delivers beauty of harmony and balance between the body and the mind by creating beauty from the inside out. Sulwhasoo globally promotes the value of holistic beauty with the legendary ingredient such as the Jaum Balancing Complex™ and Korean ginseng, which contains the wisdom of Asia, with Sulwhasoo's unique cutting-edge technology. As of 2018, Sulwhasoo has established itself as an authentic global brand, operating in 12 global markets around the world such as South Korea, Mainland China, Singapore, Hong Kong (China), Thailand, Indonesia, Malaysia, Taiwan, Vietnam, the US, Canada and France, by conveying Korean traditional beauty and value to all around the world.