Brighter Eyes, Full of Vitality Sulwhasoo
'Bloomstay Vitalizing Eye Cream'
INTERNATIONAL
|
2020.02.01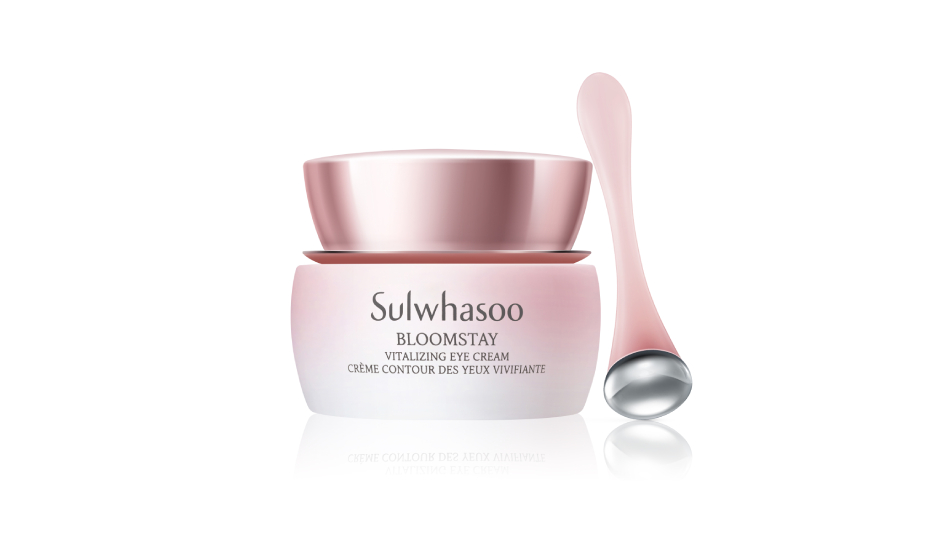 Sulwhasoo, Korea's representative luxury beauty brand presents 'Bloomstay Vitalizing Eye Cream,' the revitalizing and firming 'eye gel cream' with the powerful antioxidants of plum blossoms to defy the signs of aging around the eye area for brighter, firmer eyes.
Sulwhasoo's 'Bloomstay Vitalizing Eye Cream' protects the eye area from skin-aging and the external stimuli of everyday lifestyle, such as the electronic devices, working late, lack of sleep, with the powerful antioxidants of plum blossom buds discovered by Sulwhasoo's independent studies. The germinated five fruits and seeds and Yuzu and hardy orange formula not only moisturizes the eye area, but leave the eye area brighter and more radiant without any dark circles. Not only that, mulberry fruit extracts sooth and protect the eye area from the external stimuli.
The sherbet-like gel texture of Bloomstay Vitalizing Eye Cream instantly cools and moisturizes the skin and melts away on the skin for a light finish without stickiness. When combined with the included Cooling eye massager, you can enhance the circulation of the eye area and experience instant cooling effect.
About Sulwhasoo
Inspired by the ultimate beauty of plum blossoms blooming in the snow, Sulwhasoo, Korea's leading luxury beauty brand, presents timeless beauty, conveying the true aesthetics found from the philosophy of harmony and balance, tradition and modernity. The Sulwhasoo brand gains wisdom from the laws of nature, pursues beauty reminiscent of nature with precious natural ingredients and delivers beauty of harmony and balance between the body and the mind by creating beauty from the inside out. Sulwhasoo globally promotes the value of holistic beauty with the legendary ingredient such as the Jaum Balancing Complex™ and Korean ginseng, which contains the wisdom of Asia, with Sulwhasoo's unique cutting-edge technology. As of 2018, Sulwhasoo has established itself as an authentic global brand, operating in 12 global markets around the world such as South Korea, Mainland China, Singapore, Hong Kong (China), Thailand, Indonesia, Malaysia, Taiwan, Vietnam, the US, Canada and France, by conveying Korean traditional beauty and value to all around the world.