Sulwhasoo accelerates business in North America by joining Sephora USA
INTERNATIONAL
|
2020.03.09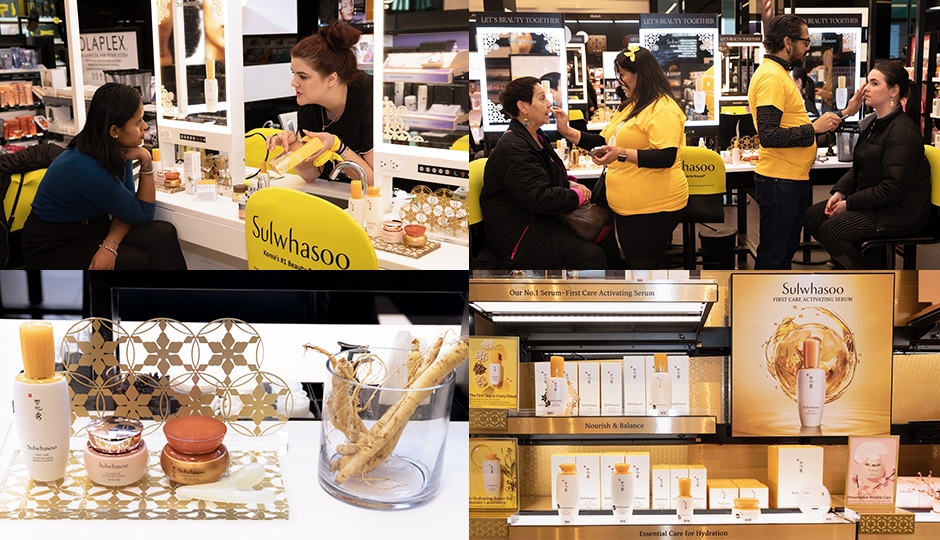 Sulwhasoo officially joined Sephora stores in major U.S. cities. Products launched on Sephora.com in January and quickly sold out. It presents signature products tailored for market trends to reinforce the image of Korea's leading luxury brand.
Sulwhasoo, Korea's leading luxury beauty brand, accelerates its business in North America by joining the Sephora markets in major U.S. cities and on Sephora.com.
The U.S. is currently the largest beauty market among countries and leading the global beauty trends. Sulwhasoo first launched in the U.S. back in 2010 and has presented beauty to North American customers based on its identity of a beauty brand combining the latest skin science technology with the precious ingredients of Asia. It has laid the foundation as a luxury brand by joining the high-end department stores in the major U.S. and Canadian cities, including New York.
Sephora has about 460 stores throughout the U.S. and known as a leader of American beauty trends. Sulwhasoo has joined Sephora to take a part in the expansion of luxury skincare market and wellness beauty amongst the millennial generation in the U.S. Sulwhasoo launched 16 products on Sephora.com last January and the trial kit comprised of best-sellers, Gentle Cleansing Oil, and Essential Firming Cream EX has quickly been sold out. Starting in March, Sulwhasoo will be available at Sephora stores in 31 major U.S. cities, such as New York, LA and San Francisco to introduce about 20 products, including Sulwhasoo's signature First Care Activating Serum.
Sulwhasoo will continue its efforts to effectively spread the brand name and distinguished products in the luxury skincare market in addition to Sephora. Also, products including First Care Activating Serum tailored for wellness beauty trends and various special combinations featuring the traditional colors of Korea will be presented. By doing so, Sulwhasoo will strengthen its image as Korea's leading luxury beauty brand and continue business through the digital channels.
Sulwhasoo was voted No. 1 in the 2020 National Brand Competitiveness Index (NBCI) Women's Cosmetics Division presented by Korea Productivity Center and it has been on top for 9 consecutive years. Also, Sulwhasoo has been No. 1 for 3 consecutive years in Heart-to-Heart Index (HTHI) rated by Korea Marketing Association. Even in the U.S. market, First Care Activating Serum and Gentle Cleansing Oil won beauty awards in the corresponding categories from some of the major magazines, including Allure and Elite, in 2019 to prove that it is constantly beloved by many customers.
About Sulwhasoo
Inspired by the ultimate beauty of plum blossoms blooming in the snow, Sulwhasoo, Korea's leading luxury beauty brand, presents timeless beauty, conveying the true aesthetics found from the philosophy of harmony and balance, tradition and modernity. The Sulwhasoo brand gains wisdom from the laws of nature, pursues beauty reminiscent of nature with precious natural ingredients and delivers beauty of harmony and balance between the body and the mind by creating beauty from the inside out. Sulwhasoo globally promotes the value of holistic beauty with the legendary ingredient such as the Jaum Balancing ComplexTM and Korean ginseng, which contains the wisdom of Asia, with Sulwhasoo's unique cutting-edge technology. As of 2018, Sulwhasoo has established itself as an authentic global brand, operating in 12 global markets around the world such as South Korea, Mainland China, Singapore, Hong Kong (China), Thailand, Indonesia, Malaysia, Taiwan, Vietnam, the US, Canada and France, by conveying Korean traditional beauty and value to all around the world.