Sulwhasoo releases 'First Care Activating Serum EX' Limited Edition
INTERNATIONAL
|
2019.04.30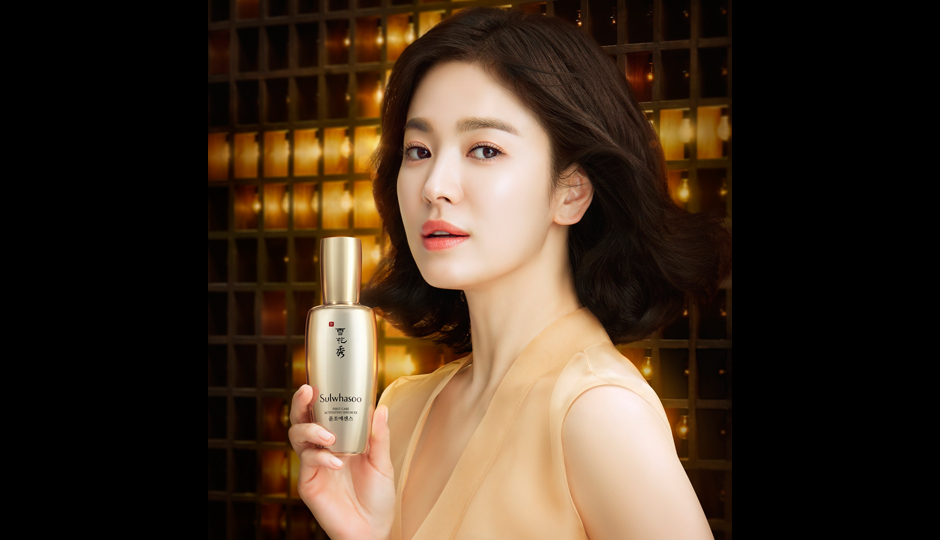 Reset your youth, Deflect signs of aging
Sulwhasoo releases 'First Care Activating Serum EX' Limited Edition
Sulwhasoo, the leading luxury beauty brand of Korea, releases 'First Care Activating Serum EX,' a global steady-seller in a 120ml large bottle for limited edition. It is 30ml greater than the ordinary 90ml bottle. The limited edition is designed with motive from 'star' which represent the glowing skin in its ideal condition based on the perfect balance of five indicators of skin (Resilience, Vitality, Nourished, Clarity, Elasticity).
Sulwhasoo First Care Activating Serum EX is the world's first Korean herbal medicinal boosting serum that is applied first after cleansing. As a globally beloved best seller product, First Care Activating Serum EX has renovated itself 4 times, exceeding KRW 2 Trillion in cumulated sales.
JAUM Balancing Complex™, the key ingredient of First Care Activating Serum EX, is the ultimate essence of Sulwhasoo's research. Sulwhasoo believed that skin ages from skin imbalance, not time, and focused on the balance of Yin and Yang. Five ingredients—Peony, Sacred Lotus, Solomon's Seal, White Lily, and Rehmannia—are carefully selected and formulated into JAUM Balancing Complex™, to replenish and retain skin balance. JAUM Balancing Complex™ is Sulwhasoo's original heritage which resets the skin balance to deflect the five signs of aging (Resilience, Vitality, Nourished, Clarity, Elasticity) for the best skin condition.
Also, Sulwhasoo focused on the 'Theory of 7-year Cycle' and applied it to the modern dermatology, discovered that women experience change in skin tone and resilience every 7 years. Sulwhasoo's Korean Herbal Medicinal Science Research Center studies the Korean herbal medicinal ingredients and ginseng with exceptional skincare efficacies and advances the technology to deliver them more effective to enhance expertise in skin science.
In celebration of the release of First Care Activating Serum EX Limitied Edition, Sulwhasoo is opening the Pop-up Store at Gangnam Station (420 Gangnamdaero, Gangnam-gu) for about 2 weeks from May 15 through 28. The pop-up store is set as an observatory, letting the customers experience the product story and efficacy of First Care Activating Serum EX—deflecting the five signs of skin aging for youthful balance—with enjoyable contents. Event will include various contents from product experience zone, skin condition diagnosis, to interactive brand book zone to learn more about the philosophy of Sulwhasoo.
About Sulwhasoo
Inspired by the ultimate beauty of plum blossoms blooming in the snow, Sulwhasoo, Korea's leading luxury beauty brand, presents timeless beauty, conveying the true aesthetics found from the philosophy of harmony and balance, tradition and modernity. The Sulwhasoo brand gains wisdom from the laws of nature, pursues beauty reminiscent of nature with precious natural ingredients and delivers beauty of harmony and balance between the body and the mind by creating beauty from the inside out. Sulwhasoo globally promotes the value of holistic beauty with the legendary ingredient such as the Jaum Balancing Complex™ and Korean ginseng, which contains the wisdom of Asia, with Sulwhasoo's unique cutting-edge technology. As of 2018, Sulwhasoo has established itself as an authentic global brand, operating in 12 global markets around the world such as South Korea, Mainland China, Singapore, Hong Kong (China), Thailand, Indonesia, Malaysia, Taiwan, Vietnam, the US, Canada and France, by conveying Korean traditional beauty and value to all around the world.