VMD, Introduces the concept of 'urban healing'
2017.07.28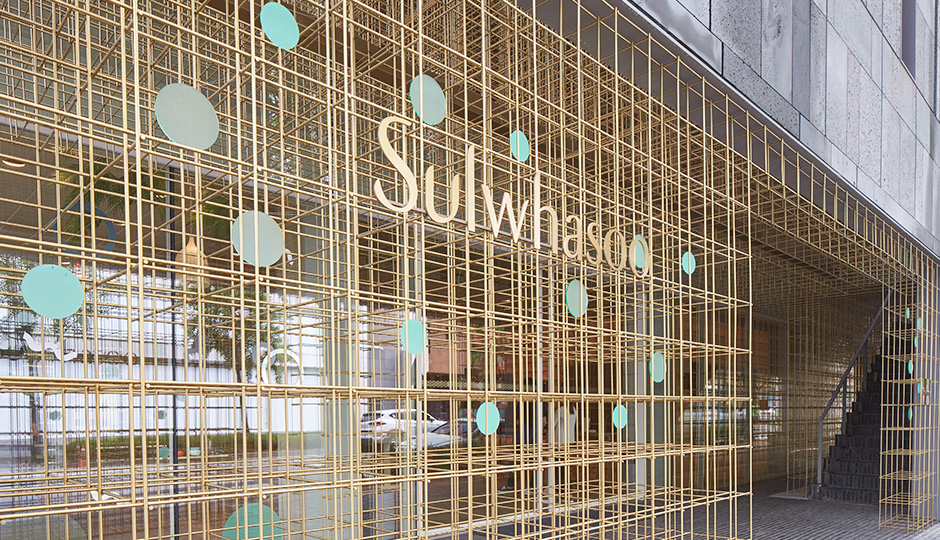 The sulwhasoo flagship store welcomes the customers with a new concept called 'urban healing', for people tired from their daily routines to find room to breathe.
Inspired by the clarifying energy of white jade used in radiance energy mask, various plant-based materials are mixed and matched to create a modern and cool atmosphere.
Near the entrance on the first floor, all visitors can participate in the 'healing coloring' and 'photo zone' events. A free gift of a summer relaxing kit is provided when you color and personalize the postcards illustrated with recommended summer products and upload a photo taken at the photo zone to social media.

Meanwhile, on the rooftop lounge where they can feel the nature through all their senses in the city center, customers with a purchase may enjoy free refreshments like ice mochi rice cake in the five traditional colors of korea and a glass of iced tea made with variants from the tea collection.

All events are available only at the sulwhasoo flagship store from july 11 to september 10.