Event, Beauty & Culture Class
2017.12.01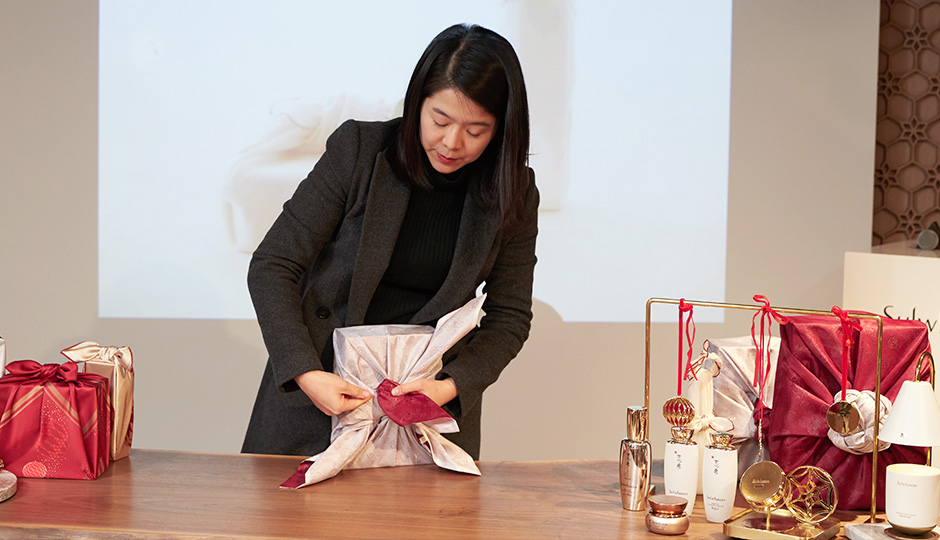 A special event for VIP customers took place at the Sulwhasoo flagship store on November 23.
Targeted for those who have shown great affection for the Sulwhasoo flagship store in the year 2017, a beauty class on how to create flawless skin for holiday parties and a culture class on how to make use of BOJAGI, traditional Korean wrapping cloth in a contemporary sense were offered.

Participants expressed their satisfaction with the classes. One of them said that 'I was grateful to have an opportunity to learn the step-by-step usage from basic skincare to makeup and explore color cushions just right for me,' while another participant mentioned that 'It was helpful because I was able to get practical tips on how to wrap gifts with BOJAGI in daily life.' Sulwhasoo intends to make up for the great love it received from customers by developing new and novel topics and constantly offering a variety of beauty & culture classes to satisfy all the senses.