Event, Beauty & Culture Class celebrating the opening of 2nd anniversary
2018.05.25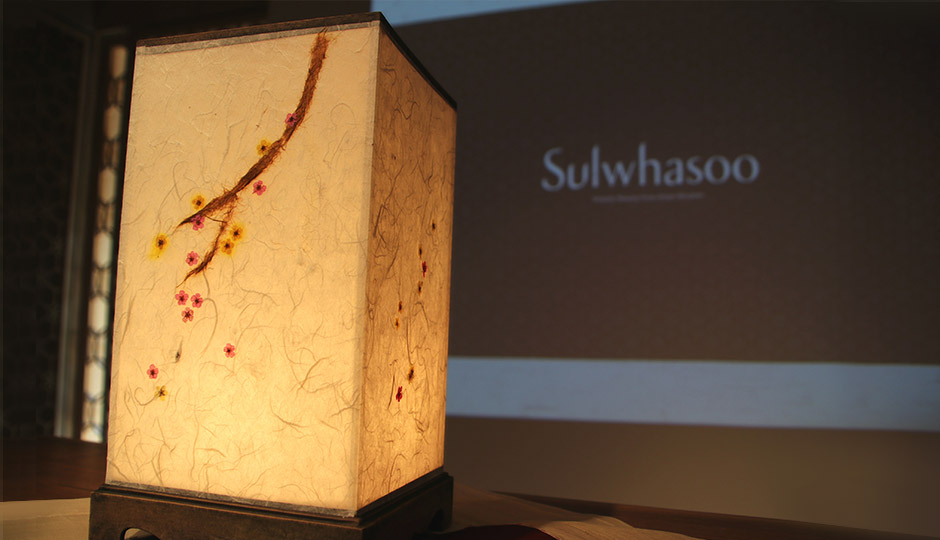 On May 25, Sulwhasoo offered an exclusive Beauty & Culture class to customers who were selected in a lucky draw to celebrate the 2nd anniversary of the opening of its flagship store.
During the beauty class, the participants benefited from the make-up artists' trendy makeup know-how and learned about skin and lip expression methods that accentuate the vitality and elasticity offered by the Bloomstay Vitalizing line, as well as savoring an Italian mini buffet specially prepared to appease their eyes and palate. Furthermore, under the concept of 'Lantern,' the architectural motif of Sulwhasoo's flagship store, and Sulwhasoo's 'plum blossom' symbol, the customers participated in a culture class titled "How to make handmade mood light with plum blossom Hanji (Korean traditional paper)" and enjoyed a healing time designing a personal home interior.

The customers, who had the opportunity to experience organized to bring customers closer to the Sulwhasoo brand, commented, "It was a great opportunity to build our trust in Sulwhasoo and a warm and memorable time for us all," and, "I found the makeup artists' personalized beauty tips very useful."
Sulwhasoo plans to get even closer to its customers by running various quality classes that will satisfy their five senses in the coming years.