VMD, The story of 'colorful, splendid elegance'
2018.11.12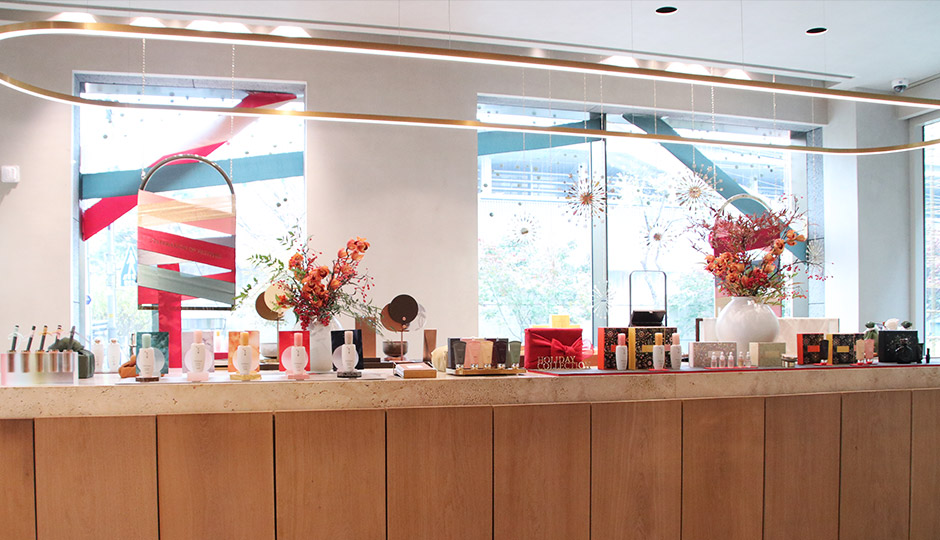 Sulwhasoo presents the new "Celebration of Festive5 Holiday Collection" for the 2018 year-end.
This collection expresses East Asian sensibility and beauty reflecting Sulwhasoo's quality, with Korean traditional colors and various patterns inspired by colorful fireworks embroidering the night sky. In celebration of the launch of the holiday collection, the mood of the stores is expressed with splendid colors. Decorated with colorful ribbons and objects resembling a fireworks festival, the stores will surely grab the attention of visiting customers.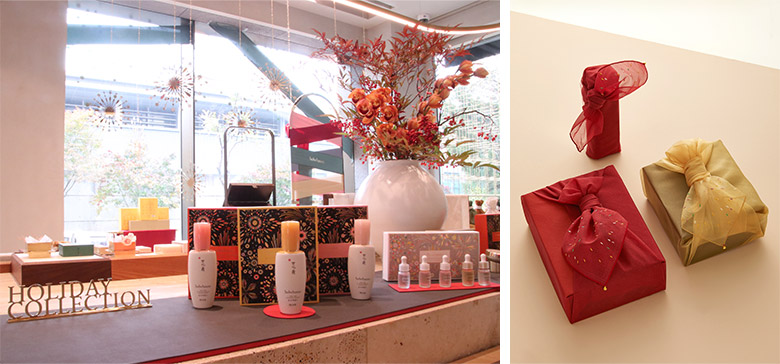 This collection consists of products to express gratitude to our customers and hope for next year. It features Serenedivine Oil - which contains Sulwhasoo's 5 Signature Fragrances - as well as First Care Activating Serum, hand cream, Perfecting Cushion, and Inner Charging Serum for customers to experience the attractiveness of 5 products. In addition, the store provides packaging service with wrapping cloth made with Korean traditional colorful stitches and cute bells to enhance the holiday mood, in the hope that our customers will have an unforgettable holiday with the Sulwhasoo flagship store.