Event, Celebration of Festive5 Holiday Class
2018.12.17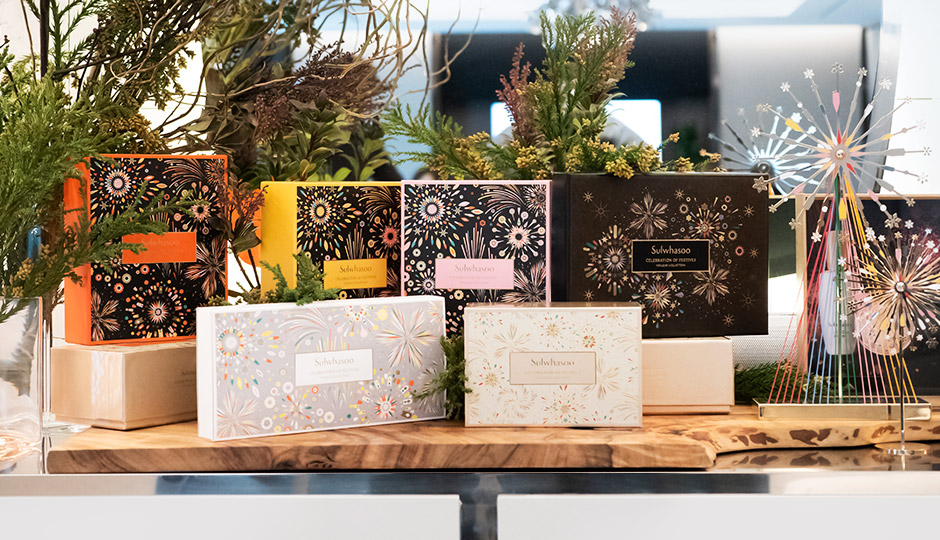 On December 10, Sulwhasoo invited VIP customers of the flagship store to the new and special class held at Banyan Tree Club & Spa Seoul.

The occasion was the celebration of the launch of the Celebration of Festive5 Holiday Collection, following the Five Fragrances by Sulwhasoo, and an opportunity for the guests to learn Korean Bojagi wrapping styles designed to bring elegance to holiday gifts. It was also an occasion for Sulwhasoo to express deep thanks to VIP customers at the restaurant Festa Dining led by celebrity chef Leo Kang, where they were also able to appreciate the special Korean course inspired by Celebration of Festive5. Festa Dining was selected by the 2019 Michelin Guide Korea.
The invited guests were moved by the new experience. Their comments included: "I had a good experience at a new stylish place. I felt that Sulwhasoo treated its customers with extra care, and the experience was very satisfying." "I learned that a small decorative detail in gift-wrapping, though it might look simple, could make a difference." "I was moved by the story of Sulwhasoo, and I think that the company is trying to create a culture." Sulwhasoo aims to reciprocate customers' valuable attention and support by continuing to offer Beauty and Culture Classes with new and creative themes that can satisfy customers' five senses.