Best Seller
The elegance of the Timetreasure line
Saekdong Chest
Timetreasure Classic Luxury Set
The elegance of the Timetreasure line
Saekdong Chest
Timetreasure Classic Luxury Set
Sulwhasoo Classic Luxury Set
Sulwhasoo cherishes Korea's beautiful traditional culture and value, the very root of the Korean people, and believes that when tradition and modernity coexist in harmony can beauty with a greater value be completed. Based on such a belief, Sulwhasoo aims to recreate the essence of Korean beauty with the finest craftsmen of Korea specializing in reproducing Korean culture. The Sulwhasoo Classic Luxury Set epitomizing the spirit of craftsmanship presents beauty at a higher level today.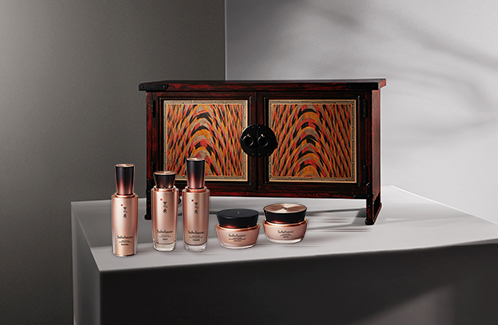 Timetreasure Classic Luxury Set (Saekdong* Chest)
The 2019 Sulwhasoo Timetreasure Classic Luxury Set: Inspired by Korean traditional "Five Color Schemes" symbolizing the harmony of nature, "Saekdong Chest" is a handcrafted chest made of red pine decorated with wood dyed in five colors using wooden inlay technique. The age-old materials exuding an auspicious energy of the work mimics the elegance an beauty of the Timetreasure line.

* Saekdong : stripes of many colors
Wood Inlay
"Wooden inlay is one of Korean traditional techniques, which involves embedding
wooden pieces or other materials into a hollow relief space in the surface of wood.
Wooden Furniture Maker
Gyeongsangnam-do Intangible Cultural Property No.29 Kim Dong Kooi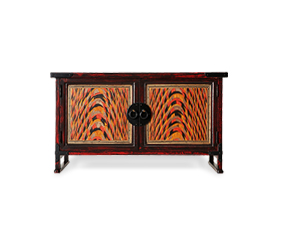 How to keep and handle the box
· Given that each crafted work is handmade, each product may slightly differ.
· When it is used for the first time, it may have the particular odor of wood and natural paint.
· Avoid using the chest under direct sunlight or in the highly humid place.
· Regular cleaning with dry and soft cloth can help maintain the natural luster of the wooden chest.
· When contaminated, gently wipe away using vegetable oil.
Product / Timetreasure Classic Luxury Set

Size/ 500mm x 200mm x 280mm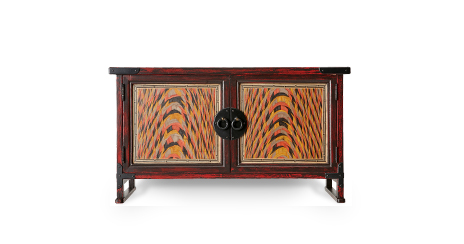 함께 사용하면 좋은 제품 리스트
Customers Also Love