Bloomstay Vitalizing Eye Cream
An eye gel cream that delivers the powerful anti-oxidant energy of plum blossoms
Skin Benefits

Resilience, Vitality, Dullness, Dark circles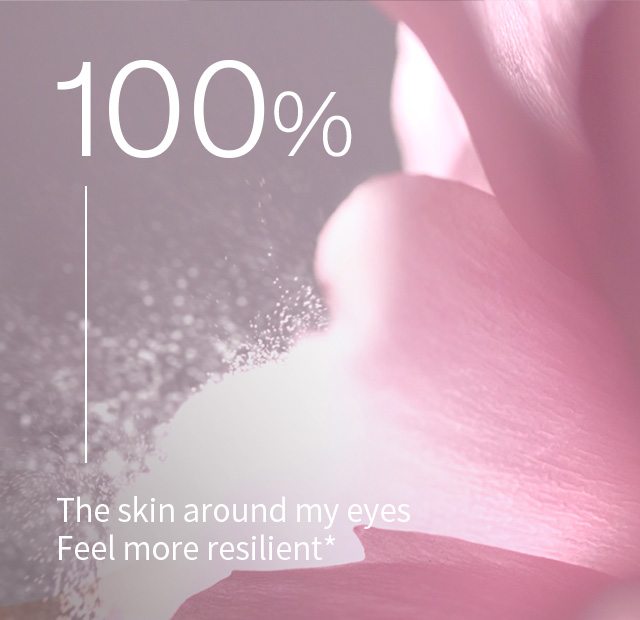 Independent survey data after 4 weeks of use
The bags under my eyes look improved +93%
The skin around my eyes feel more resilient +100%
The skin around my eyes appears more energized +99%
*Based on an independent consumer study on 67 Asian women between ages 25 and 35, after 4 weeks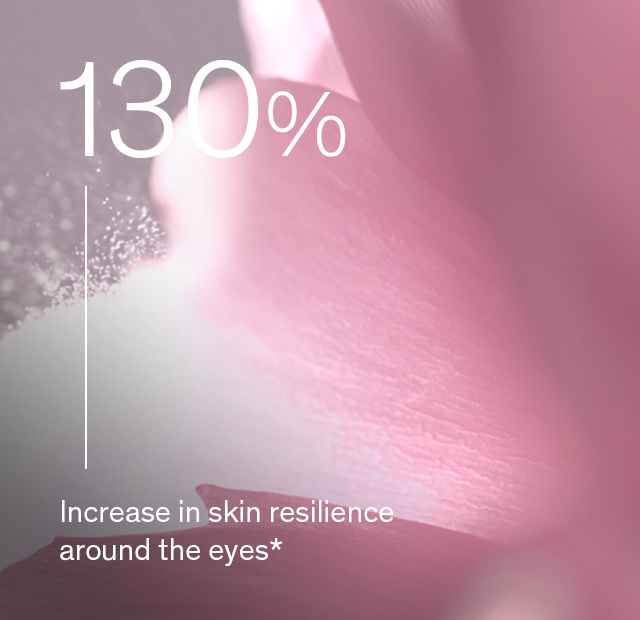 Changes in the skin around your eyes
Increase in skin resilience around the eyes +130%
*Based on a 6-week clinical study on 32 Asian women ages 29-42
BLOOMSTAY
VITALIZING CREAM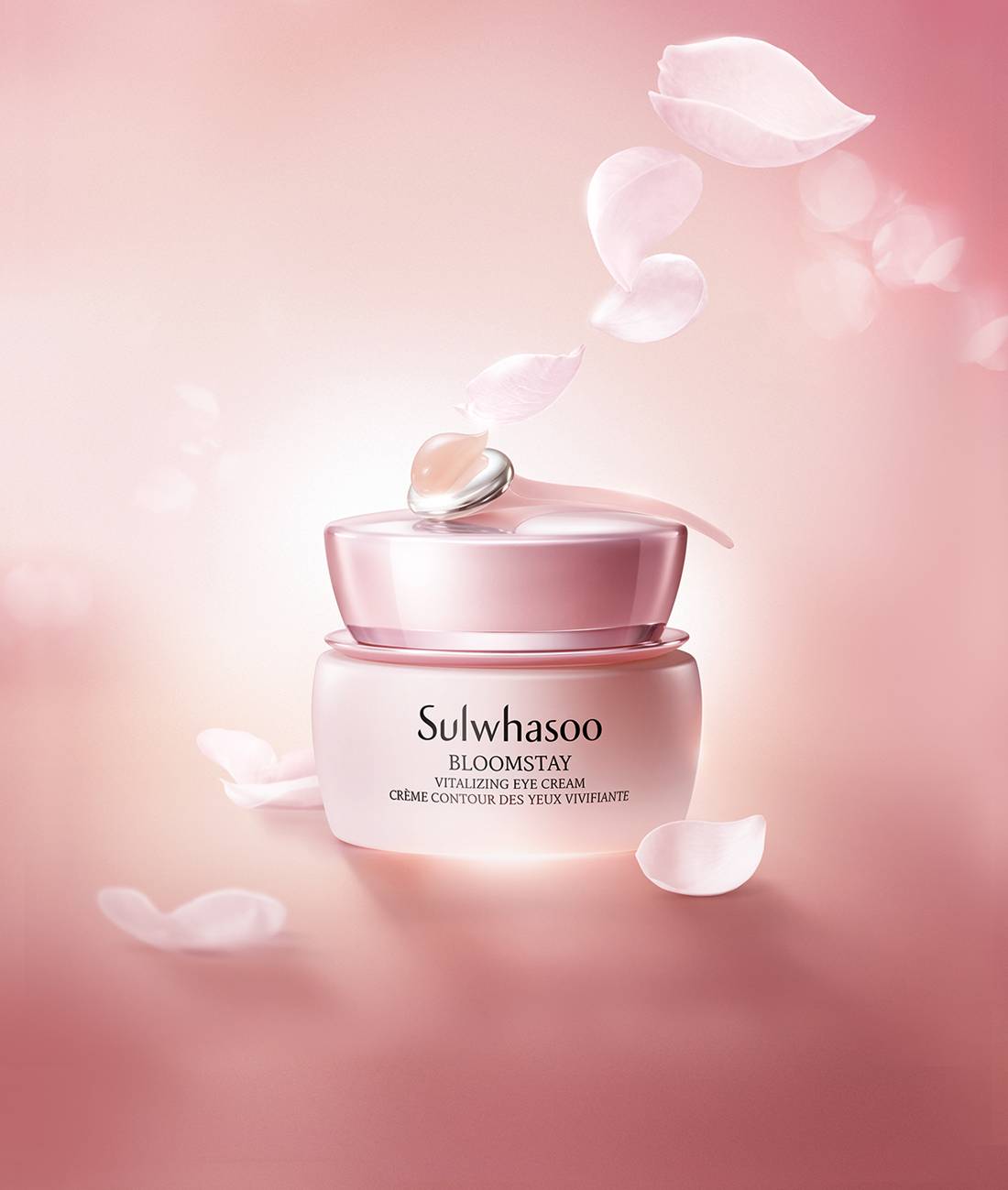 An eye gel cream that delivers
the powerful anti-oxidant energy of
plum blossoms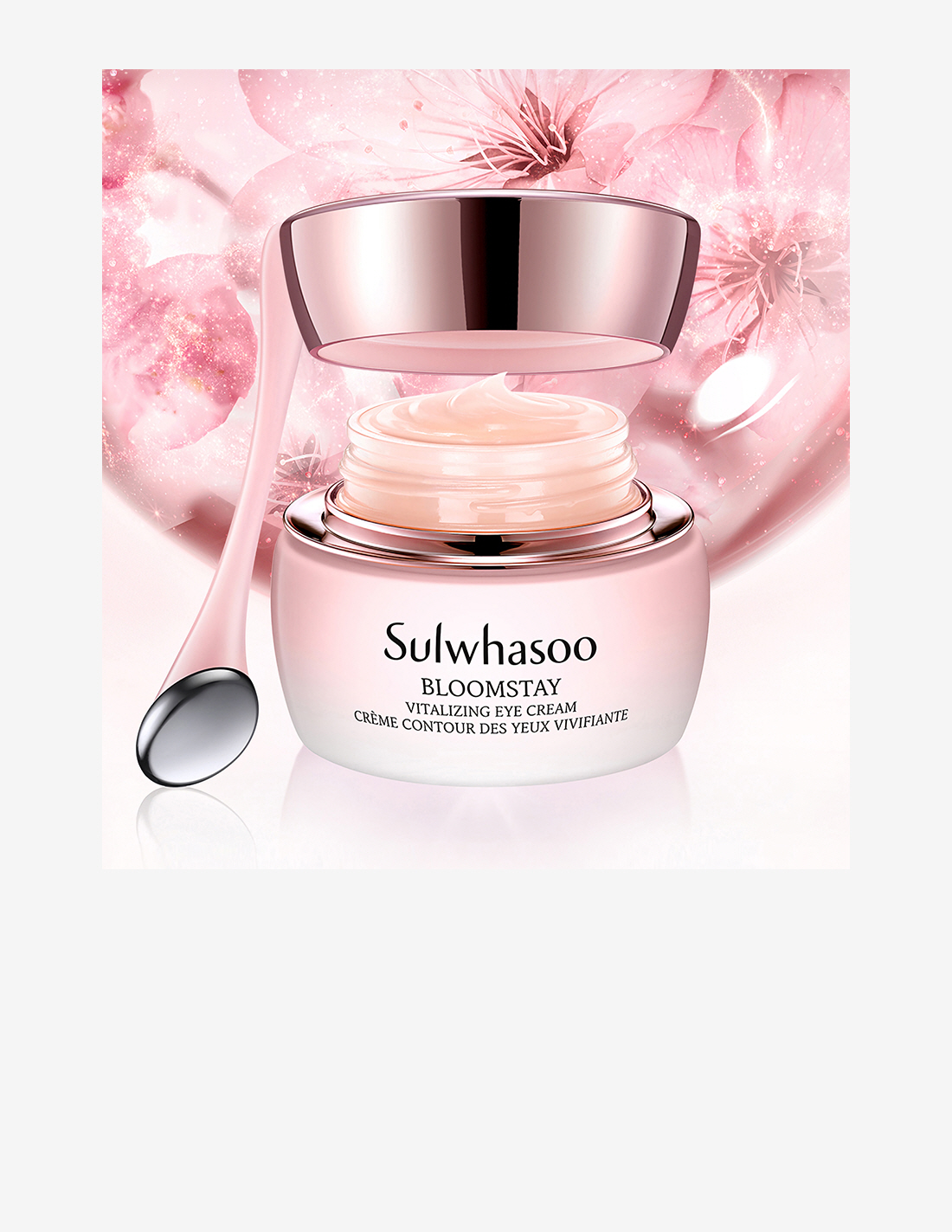 Clinically proven to remove eye bags*
The anti-oxidizing energy of Plum Blossoms helps product
the skin around the eyes from aging
and harmful external factors due
to lifestyle activities.
* Based on a 6-week clinical study on 32 Asian women ages 29-42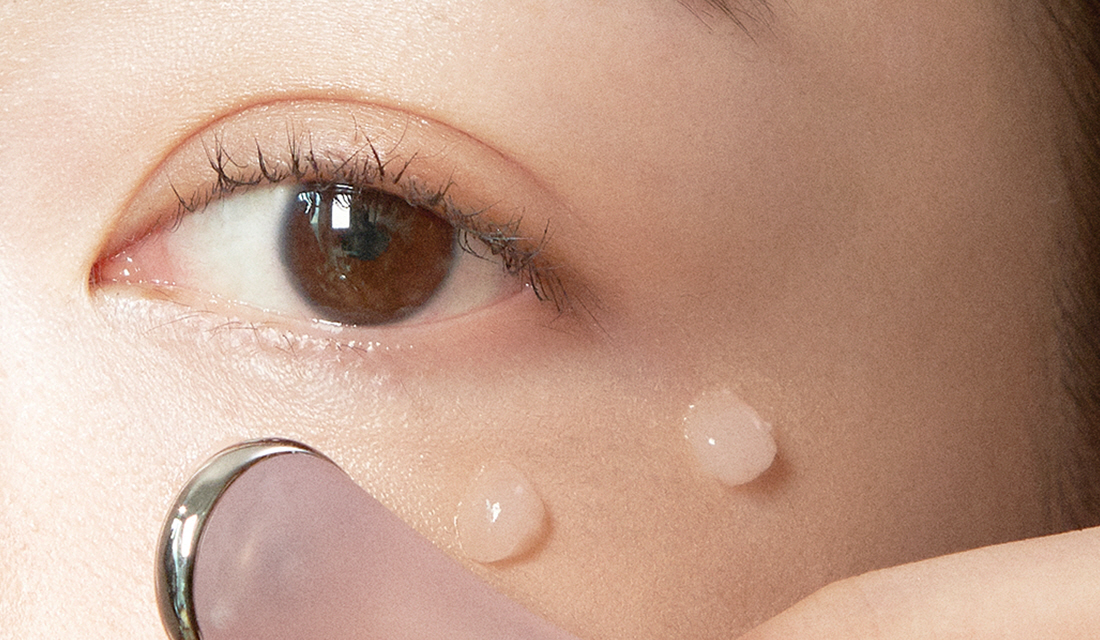 Visible improvement of resilience to the fragile eye area
(100% positive response from trial subjects)*
Then the "Bala Obang Jongsil" substance adds resilience to your skin, while the Jamak Massager stimulates microcirculation around the eyes to deliver an immediate cooling effect.
*Based on an independent consumer study on 67 Asian women between ages 25 and 35, after 4 weeks
Gel texture to refresh the eye area
The gel cream formula containing Mori Fructus - a substance known for its excellent soothing benefits - adds vitality to tired and fatigued skin around the eyes.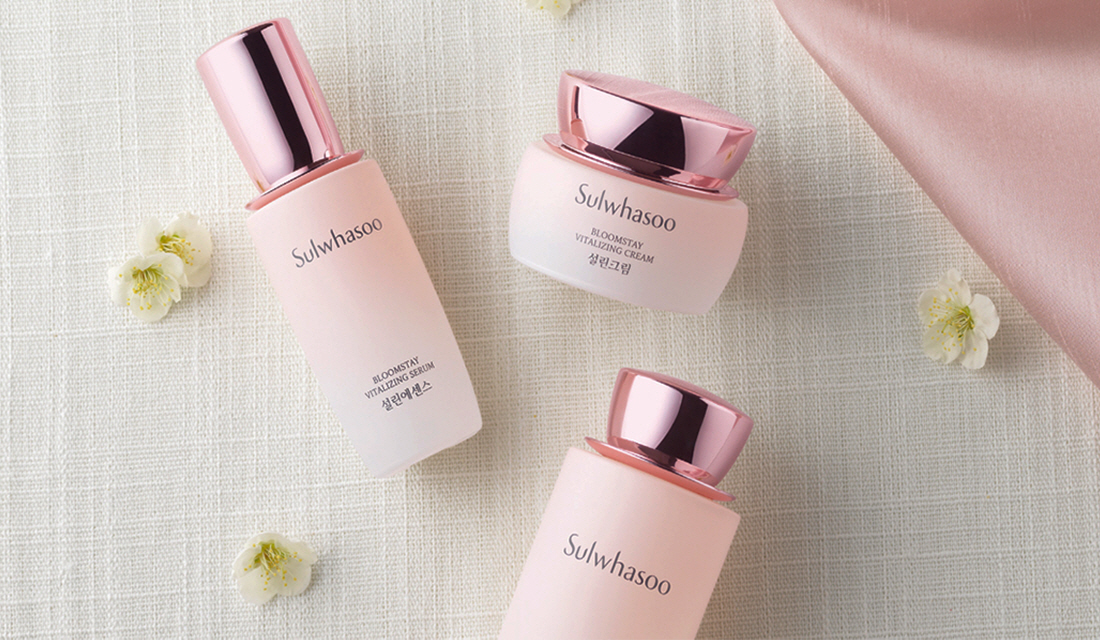 Precious Plum Blossoms hand-picked at dawn
Sulwhasoo harvests Plum Blossoms at dawn.
This is because Plum Blossoms, which are extremely delicate, and reaches their peak at dawn.
And to deliver this delicate energy all the way to your skin, Sulwhasoo distills its harvested Plum Blossoms into the Bloomstay Vitalizing Eye Cream.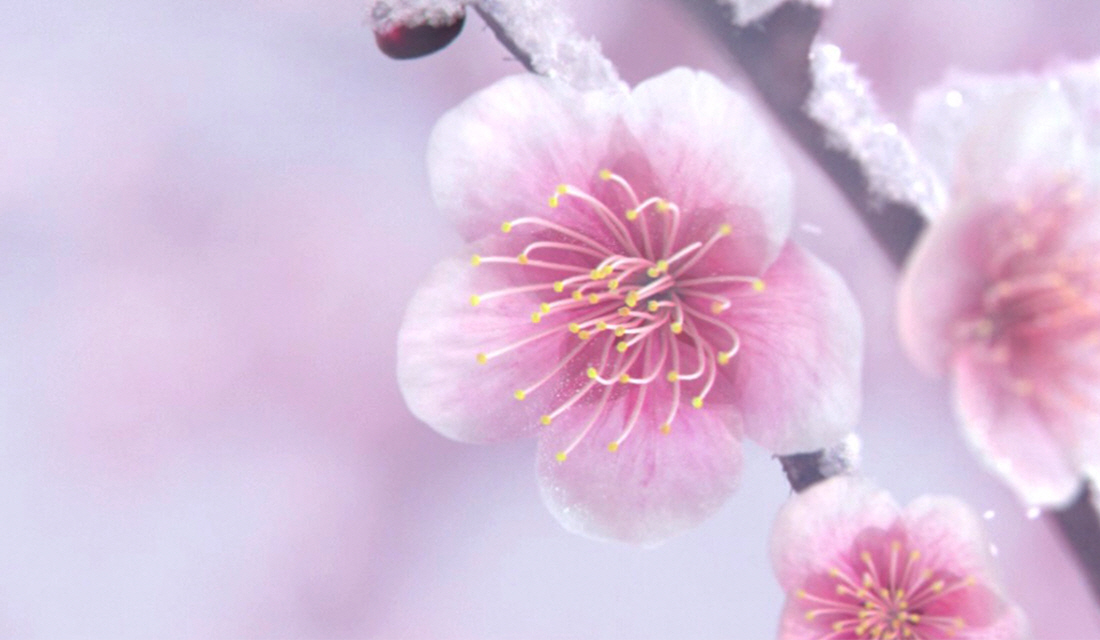 The most extraordinary Plum Blossom
Sulwhasoo's research team discovered superior anti-oxidizing energy in the buds of Green Plum Blossoms.
Each Bloomstay Vitalizing product contains an amazing substance found in Green Plum Blossoms.
The extraordinary substance derived from Green Plum Blossoms transforms tired and fatigued skin into brighter and firmer complexion.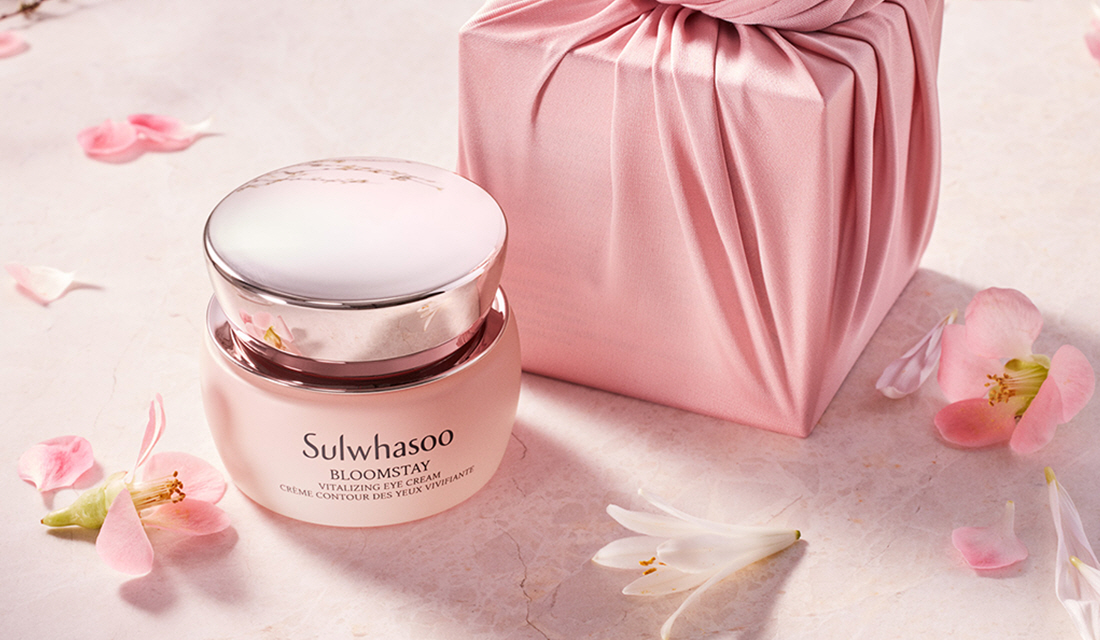 Herbal ingredients to soothe the skin around your eyes
The Bloomstay Vitalizing Eye Cream contains a substance extracted from Mori Fructus, which is proven to deliver outstanding soothing efficacies. This substance inside the gel cream formula adds a vitalizing radiance to the skin around your eyes.
Step-1
Use your ring finger to apply the Cream around your eyes.
Move your finger in a circular motion to help the Cream dissolve into your skin.


Step-2
Using the Jamak Massager, massage the skin between your eyebrows in a circular motion.
Pressing this specific point, which is often called the "third eye," can effectively removes the heat in and around your face.
Step-3
Using the Jamak Massager, massage your face with a sweeping motion.
Draw the number "8" around your eyes (start with the skin around your left eye).

Step-4
Finish by sweeping the skin around your eyes with the Jamak Massager.
More specifically, start by massaging the skin under your eyes then gradually move up toward your eyebrows, and massage the inner corner of your eye to the outer corner.
Ingredients
Water / Aqua / Eau, Propanediol, Dimethicone, Glycerin, Butylene glycol, 1,2-Hexanediol, Xylitol, PEG-240/HDI Copolymer bis-decyltetradeceth-20 ether, Caffeine, Caprylic/Capric Triglyceride, Niacinamide, Sodium polyacrylate starch, PEG-60 Hydrogenated castor oil, Ammonium acryloyldimethyltaurate/Beheneth-25 methacrylate crosspolymer, Polymethylsilsesquioxane, Glyceryl caprylate, Yuzu extract, Ethylhexylglycerin, Disodium EDTA, Methoxy PEG-114/Poly-epsilon-caprolactone, Fragrance, Adenosine, Linalool, Trifoliate orange extract, Plum extract, Sesame extract, Pine seed extract, Chinese quince extract, Multiflora rose fruit extract, Plum tree flower extract, Limonene, Phenoxyethanol, Geraniol, Benzyl benzoate, Citronellol, Ferric oxide, Silica, Tocopherol, and Mulberry fruit extract