The scents of nature to calm your heart and awaken the emotions.

Inspired by the wisdom of Korean ancestors who realized the laws of life by emptying the minds and observing the nature in humility such as plum blossoms, pine trees, camellia, and bamboo at dawn, we have created Sulwhasoo's signature scents that awakens the emotions deep within.
We invite you to experience the essence of Holistic Beauty with the signature scents of Sulwhasoo that reinterprets the traditional scents of Korea with modern sentiments to awaken the emotions deep within.
Holistically scented candle that fills the room
Sulwhasoo's scented candles are made with soy wax that combusts completely and diffuses uplifting scents to tranquilize the body and mind and awaken the emotions deep within.
Fragrance Character
This is subtle scent that resembles the vitality and the value of white plum blossoms.
Emotional Effect
It gives vitality and positive energy to tired bodies and minds. It serves to replenish (+) the deficiency of energy for the harmony of Yin and Yang.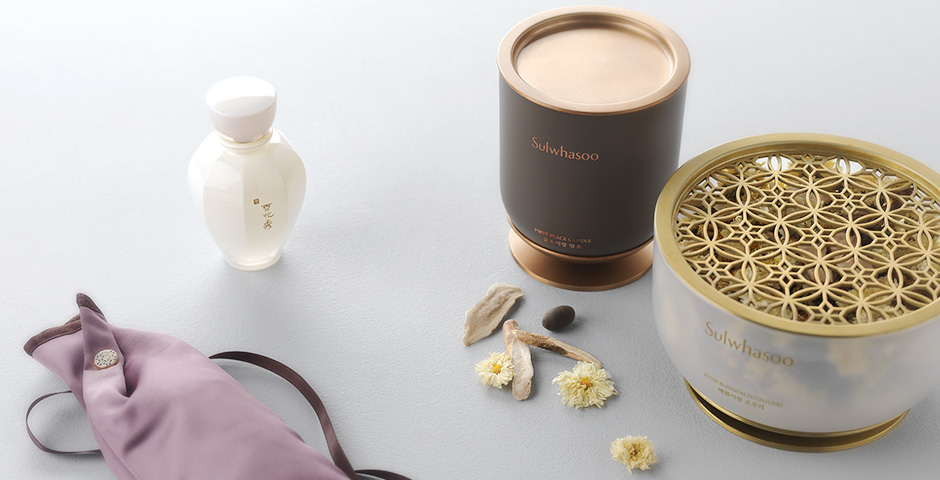 When you first light the candle, burn until the top surface is completely melted. When the flame reduces, remove the melted wax and cut the wick short (about 5 mm) to prevent soots.
Customers Also Love
Customers Also Love