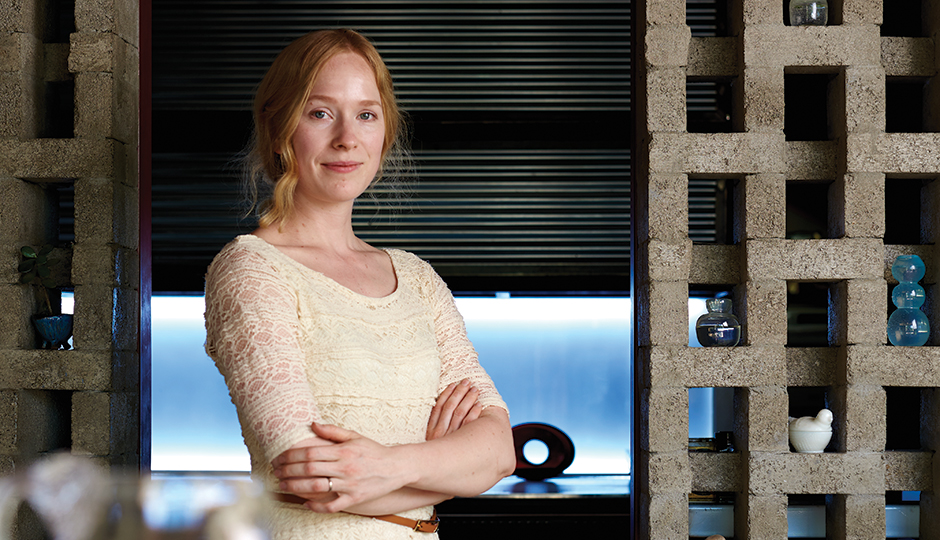 Annaliisa Alastalo"
What are Finland's traditions?
Finland is known for its long winter days and longer winter nights; therefore, we spent a lot of time indoors. We have a long tradition of making things by hands. Women made clothes, while men prepared firewood or made wooden vessels. The traditional Finnish crafts have been mainly attributed to its climate. In this respect, the culture and tradition of Korea and Finland have a lot in common, thus owing to the homogenous character of the winter season.
What is the impression of the Finnish people on the traditions of Korea?
It is such a broad and difficult topic; however, the most impressive Korean tradition is the fermentation process. It was an amazing experience to taste fermented food such as doenjang, gochujang, and kimchi. What was amazing to me was how they created and handed down such a magnificent food culture even with limited scientific knowledge. I was surprised by the power of DNA on the sense of taste, as evidenced by my eldest daughter. She resembles her father, and they both love dongchimi and rice cakes. I think the process of curing fermented food, such as kimchi in jars, is similar to raising kids. I was raised in Finland, where there is not much fermented food, and it looked very beautiful. I am very interested in learning how the Korean people have developed the tradition of fermentation, which requires a long time of waiting, when they are rather renowned for being a fast culture. It is fascinating to see that these contrasting images of culture do coexist.
Why did you choose glass craft among the many genres of art?
I majored in porcelain craft because I have always loved playing with clay, and I was introduced to the use of glass as a medium due to it being a part of the program. Porcelain and glass are similar in that the finishing process is completed through fire. I can design porcelain with my fingertips; however, the hot glass is impossible to lay my hands on. It demands a greater challenge. There is pleasure in molding something into a desired form without touching it. Another difference is that glass is soft when hot, but becomes hard when it has cooled. That is the reason why it is infinitely attractive.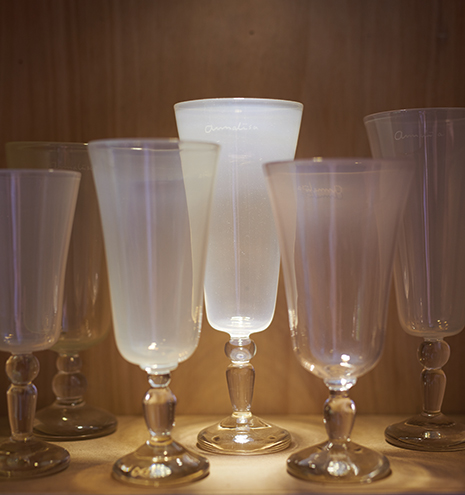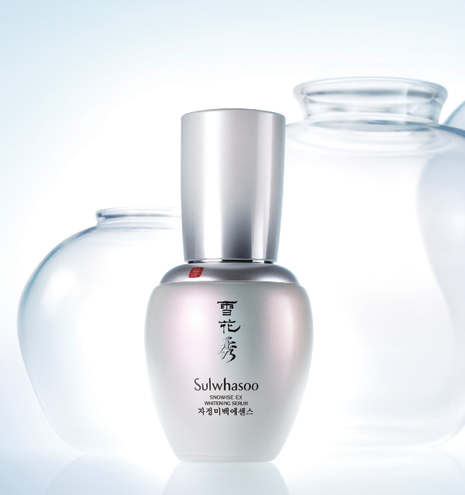 How did you meet your husband? How was he able to convince you to live with him in Korea?
I met my husband in college, where he also majored in porcelain and glass craft. He is a very curious man. He studied Architecture, Photography, and many other genres before coming to Finland. He is a great assistant and companion whenever we are working together. We know everything about each other, so we are able to exchange positive influences. He is slightly better than me at everything, and that is why he helps me a lot. The drawback is that I was not able to show rapid improvement (laughs).
How has the spatial background of Korea affected your work?
Korea has become the only location for my artworks, and I was not fully aware of the importance of space. In addition, I have only bee active as an artist for a short period of time, so I was unable to feel any change. Taking the cups as an example, I still want to create coarse and heavy cups as there are many thin and colorful cups available in the market. I have made various attempts, such as adding pastel colors, making opaque glasses, or using soda, in order to create small bubbles in the glass. I am trying to go back to my earlier work without any of those attempts. I guess you could call that a change.
Your glass jar has been featured in a Sulwhasoo advertisement. How did you feel?
When I first met with Sulwhasoo, I found the manner in which they used the traditional objects of Korea for advertising very interesting. Therefore, I tried hard to capture as much of the extremely beautiful line of Korean jars as I could while working on the piece for the advertisement. As captivated as I was by Korean culture in the first place, I was just as touched by Sulwhasoo's endeavors and passion to interpret Korean tradition in a modern way and present it beautifully. For this reason, I was able to create a glass jar that is more beautiful than I had thought it would be (laughs).
What is your most challenging experience as a foreign artist living in Korea? What are your plans for the future?
The answers to these questions are tied into one. As a parent, I am always concerned about the happiness and future of my kids. My two daughters are adjusting to their lives in Korea very well, but I am not sure how they would do in the future. What I can say for sure is that my husband and I will do our best to create what seems best to us, just as we have always done since we first met in front of a hot kiln.