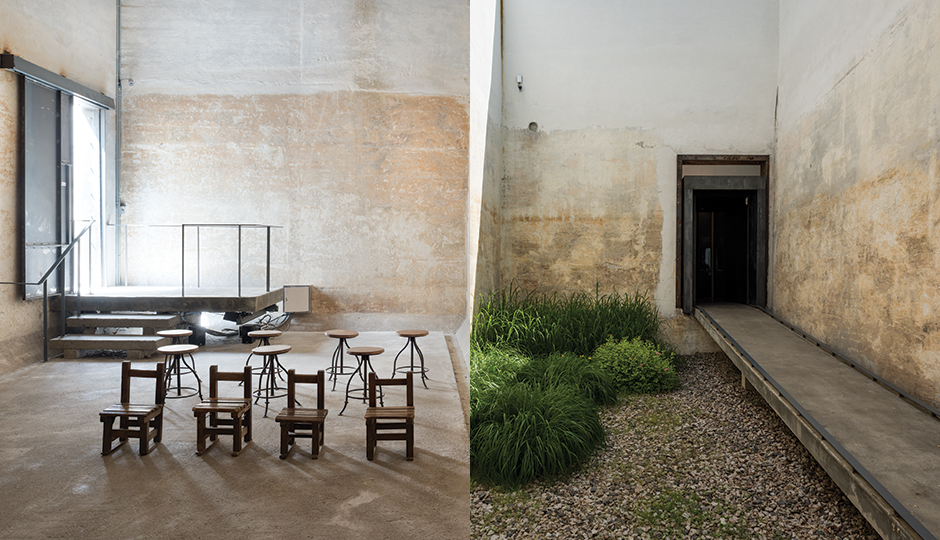 The Space of Sky, Wind, Stars, and Poetry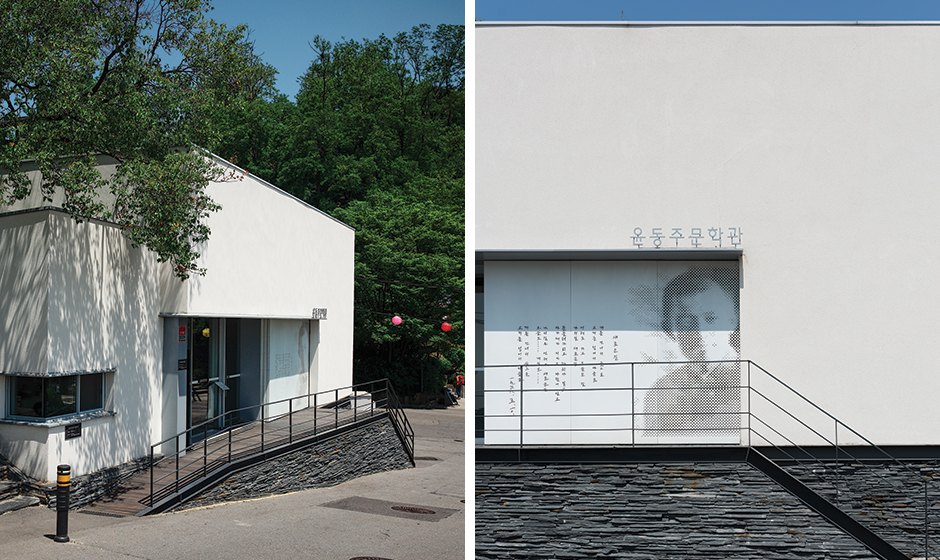 "Till my last, to suffer not a blot of shame on looking up at heaven, My heart has been tormented by mere rustlings of the leaves. In a spirit of chanting stars, I shall love all the moribund lives. Then, let me walk on my path given. The wind whisks by stars as ever on this even." ('Prelude' by Dongju Yoon)
Dongju Yoon was a young poet who was saddened by the Japanese imperial rule over his home country. His most beloved poems, 'A Night of Counting Stars' and 'Self Portrait', were written while he was attending Yonhee Christian College and homestaying with Byungwook Jung at the novelist Song's Kim home at Nusang-dong, Jongno-gu. Yoon would hike to Mt. Inwang in order to refine his poetic spirit.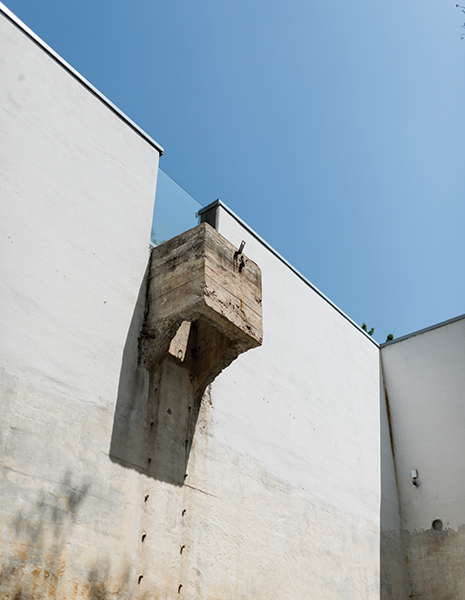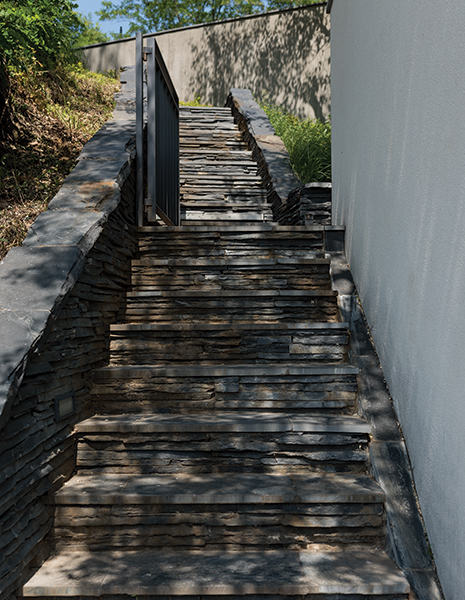 In June 2012, the Cheongun Water Pump and Water Tank located beneath Mt. Inwang, where Yoon hiked, have been transformed into Yoon Dong Ju Literature Museum. Cheongun Water Pump used to pump tap water for the people of Cheongun-dong highland. It pressurized slowing water so it could flow fast enough. As the water supply systems improved and the Cheongun apartments were torn down, there was no longer any reason to pump the water, and the pump was shut down in 2008. The Jongno-gu Office in Seoul remodeled this place into 'Open Well' (2nd Exhibition Room) and 'Closed Well' (3rd Exhibition Room)as a space for remembering the poet, Dongju Yoon. The water is flowing anew with the poems of Yoon and it beautifully stimulates our spirits that are weary lives.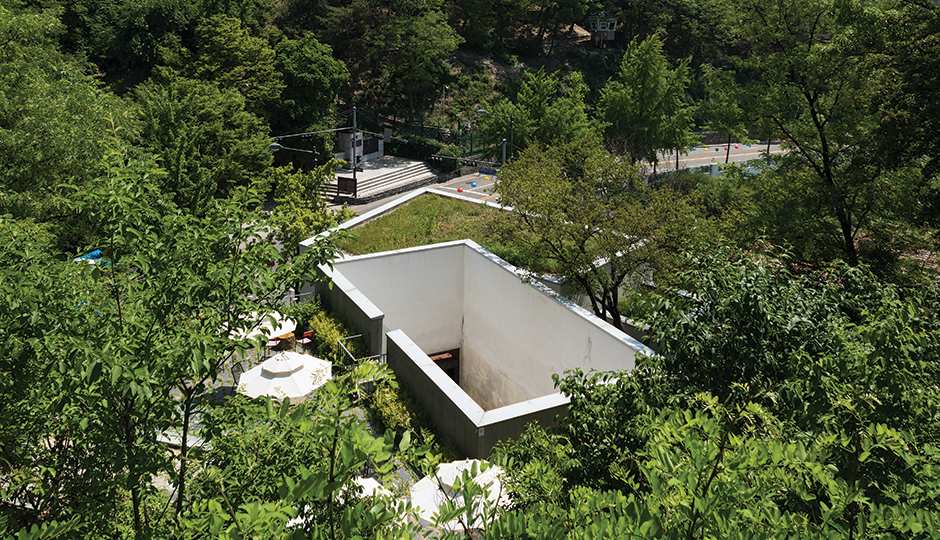 The Yoon Dong Ju Literature Museum has been awarded with the 2013 Prime Minister's Award for Public Architecture and the 2014 Seoul Architectural Awards as a successful model of urban restoration. The Yoon Dong Ju Literature Museum consists of three exhibition halls and a lounge. The 1st Exhibition Hall, also known as the 'Poet's Room', is a symbol of a poet's innocent heart and where you can feel the presence of Dongju Yoon as a person. The nine display cases exhibited the photographic resources that are sorted in chronological order, along with the poems that he has written while studying in elementary and middle schools and the original hand-written pieces of his most famous works, namely, 'Sky, Wind, Stars, and Poetry', 'An Easily Written Poem', 'Self Portrait', and 'Prelude'. It also exhibits the well from the place where Yoon used to live. The 'Open Well' at the 2nd Exhibition Hall was inspired by the well mentioned in 'Self Portrait' that opened up the top of the water tank in order to create a courtyard. The rough trails of water on the concrete walls and the open ceiling created an unfamiliar sight, but they allowed you to feel the flow of time and memories. Meanwhile, the 'Closed Well' in the 3rd Exhibition Hall preserves the water tank in its original form. It is a space for silence and contemplation. It also plays a video about the poet's life. The prints of water on the walls, as well as the humid smell and the small old chair, seem to invite you to the young poet's time of despair and hope.