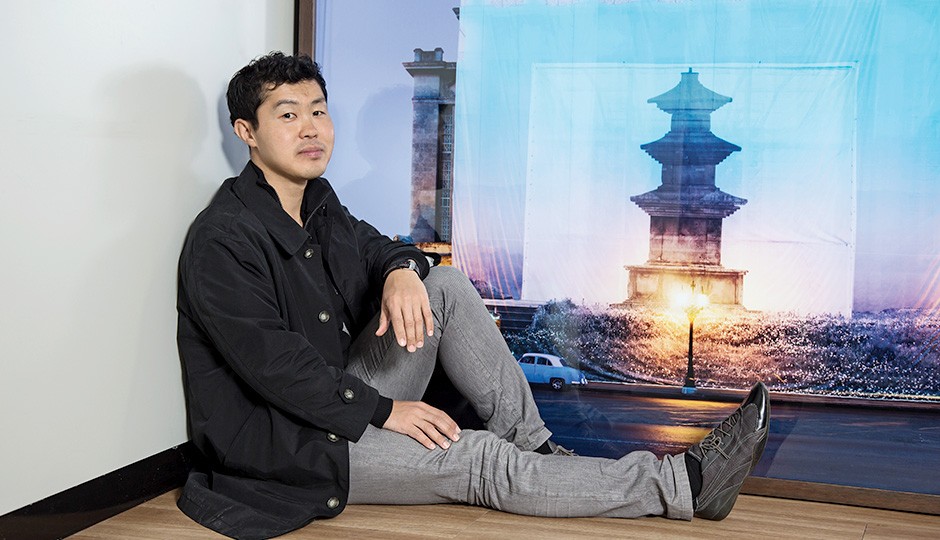 Han Sungpil
What motivated you to start the Façade (front awning of a building) project?
When I was contemplating the borderline between photography and painting while studying in England, I happened to come across a façade at St. Paul's Cathedral, which was still under construction at that time. That was when I decided to adopt the façade as a medium that explains the gap between reality and imagery. For example, there is 'The Ivy Space' from 2009. People remember a 'space' of an office building from the images of 'bricks' or 'ivy.' What is important, however, is the inside of the office building, which is known as the cradle of Korean architecture. That is why I captured the drawings and interior of the façade. I want to take this opportunity to stress that what is important is not the medium of the façade, but the 'statement' that conveys the artist's interests.
You said "Photography is a process of interpreting a space," but through which standards and procedures do you arrive at the destination of photography?
First, it has become my habit to always have a question mark in my head when I travel and converse in everyday life. For example, I once captured on a photograph that the Statue of Liberty, which should be on Liberty Island in New York, is often witnessed on streets across Asia, including in Korea, the Philippines, and Mongolia. Looking down on the Statue of Liberty that is looking down upon the world from the rooftop of a motel, I wondered as to why something like this has happened. It is my style to reinterpret spaces in the cultural and historical contexts, using economics or philosophy as my standards.
Can you elaborate the steps you take in creating your artwork?
Could we say for sure that Bulguksa Temple has the architectural styles of Silla Unification? I actually learned this recently, but Bulguksa Temple was randomly reconstructed in the Joseon Dynasty and in the 1970s. The Status of General Yi Soon Shin is not an exception. General Yi Soon Shin's image, on the stamp issued in 1947 under the U.S. Military Administration, is completely different from his standard portrait that we are familiar with. The portrait you can find in North Korea is also very different. A series of questions and explorations come together to create an artwork at last.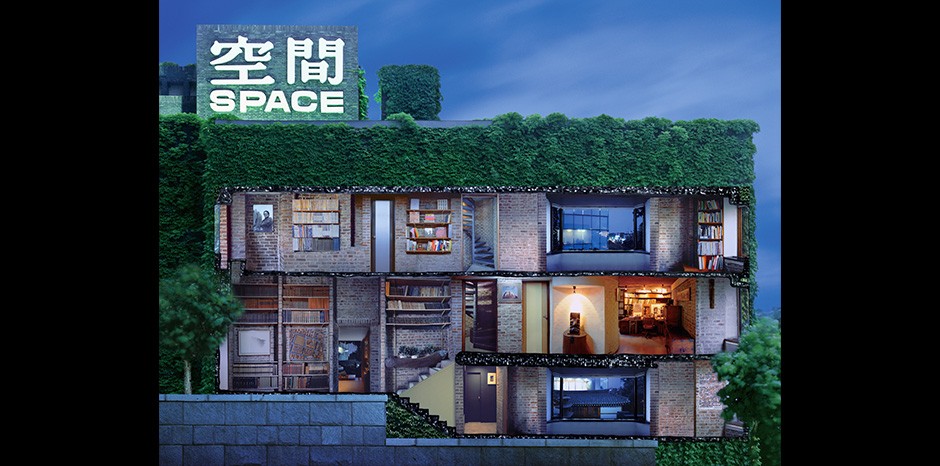 Some of your work are featured in textbooks. How do you feel about this?
My Namhan Fortress Installation and other pieces can be found in textbooks. It is a great honor for me personally to have them featured in textbooks. However, I wonder if it is necessary to show my work to adolescents who are still developing their egos. The adolescents in this generation are exposed to and influenced by a wide variety of media besides textbooks. It may not be right to present them any one standard.
Do you have a unique view of Korean aesthetics, since you have worked extensively overseas?
A general response to this question is that I have come to embrace 'the aesthetics of modera-tion,' but I don't think that is my view. I think I have the power to develop and preserve a unique culture between the strength and cultural systems of China and Japan. Even the tile-roofed Korean houses are clearly different from the houses in China and Japan, aren't they?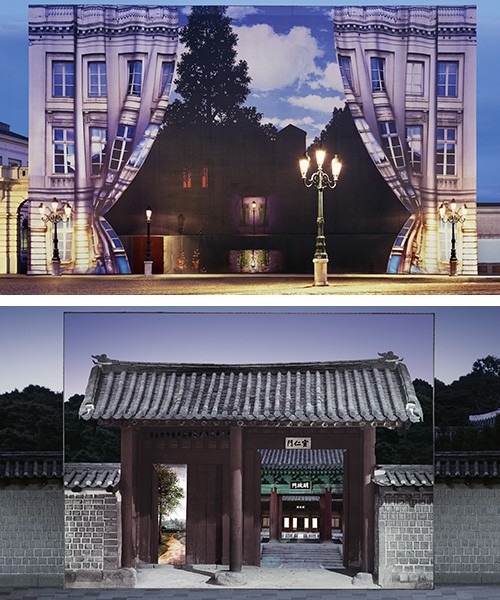 Is that why you adopted an image of the Gameunsaji Threestory Stone Pagoda when you were invited to the world-class Havana Biennale?
There are several reasons why I captured an image of the Gameunsaji Three-story Stone Pagoda on the façade of the Capitolio (the former National Assembly building) in Havana, Cuba. Most of the architectural structures in Cuba reflect Spanish styles because of the Spanish colonization of the country, but most Cubans are African natives brought there to grow sugar cane. I wanted to bring a symbolic image of Asia to the land where Europe and Africa coexist. Also, Cuba is not officially open to us because of its special relationship with North Korea. That is why I thought a stone pagoda that conveys our wish for the unification of South and North Korea was a perfect choice. K-POP is a great hit in Cuba these days, but I wanted to bring to the country another aspect of Korean culture besides our pop culture, which is fleeting, to serve as a bridge between our two countries.
Last but not least, I would like to hear about your latest work and plans.
'Yeoncheon-gun in Gyeonggi-do' often sounds like a dangerous place because of its demilitarized zone. However, I have always been interested in its beautiful natural environment and Paleolithic relics, represented by the Acheulean hand axes that have only been found there besides Europe. There is an abandoned security museum in the area that will be transformed into an eco-tour experience facility. I am planning to exhibit my work there around May next year.