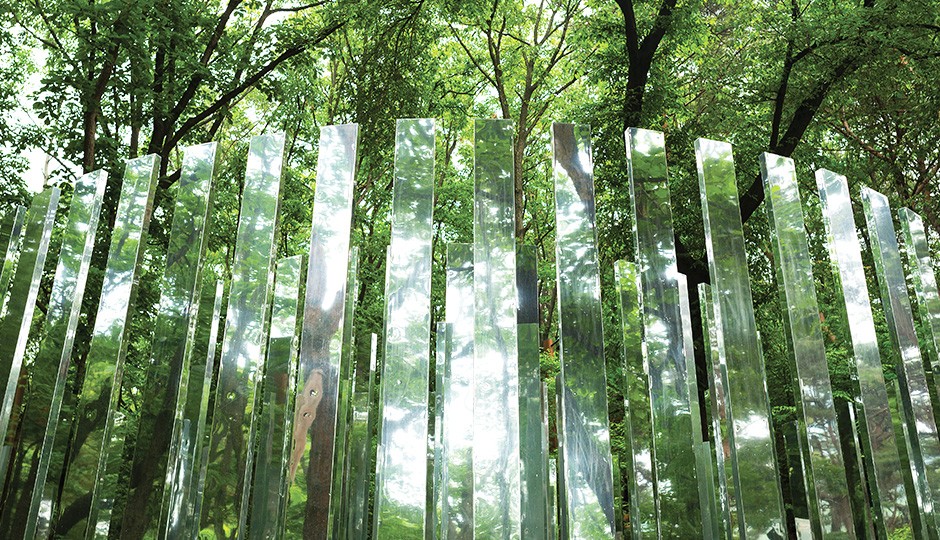 Rebirth with public art
Anyang Park, which is surrounded by the magnificent Mt. Gwanak and Mt. Samseong where a clear valley stream flows, has been crowded with people for a long time. It was a popular picnic destination near Seoul since the Anyang Pool opened in the 1930s. Its amusement facilities attracted more than 40,000 picnickers a day during vacation season from the 1950s to the 1960s. However, the once beautiful recreation area eventually lost its appeal as the increased number of visitors, unorganized eateries, and deteriorated facilities gradually destroyed the place. Anyang Park was revitalized again with the "1st Anyang Public Art Project: APAP 2005". In addition, the artworks of famous local and international artists, artificial waterfalls, an outdoor stage, a plaza, a hiking trail, and an observation deck transformed Anyang Park into a new cultural space where people can simply eat and enjoy themselves. At that time, 73 artists from 23 countries created 97 pieces of artworks that blended well with the natural setting of Anyang Park. Of these artists, 52 are permanently exhibited along the hiking trail. The Anyang Public Art Project, which is held every three years, is Korea's only public art event that breathes life into Anyang's locality and urban environment in various areas of art, including fine arts, architecture, and design. The 5th Anyang Public Art Project will be held this fall.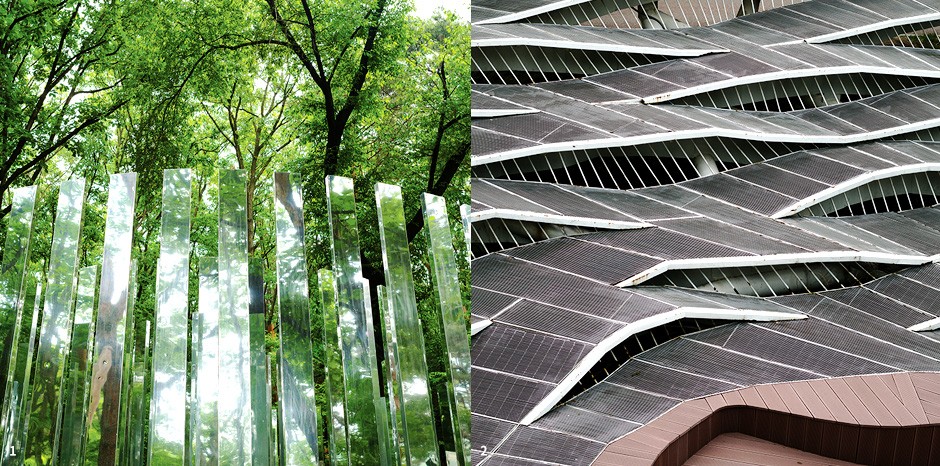 Visitors can enjoy various artworks as they walk along the hiking trail and breathe in the fresh air. The innovative artworks bring pleasure to people from all walks of life. Visitors can touch, sit on, or interact with the artworks, so they can actively empathize with the creations.
Following the trail, visitors will come across the Anyang Pavilion that will help promote understanding of the Anyang Public Art Project and allow people to communicate with others about public art. This is the first building designed in Asia by Álvaro Siza Vieira, who is the last master of the 20th century modernist architecture. The exposed white concrete building has a unique atypical structure. It does not look the same from any two different directions. It was called a 'pavilion' because it is an open structure built for leisure or relaxation in nature. This place hosts various exhibitions, workshops, and experience programs. It also serves as a space for local culture, cultural shelter, and communication with a public art library, which is open to all visitors.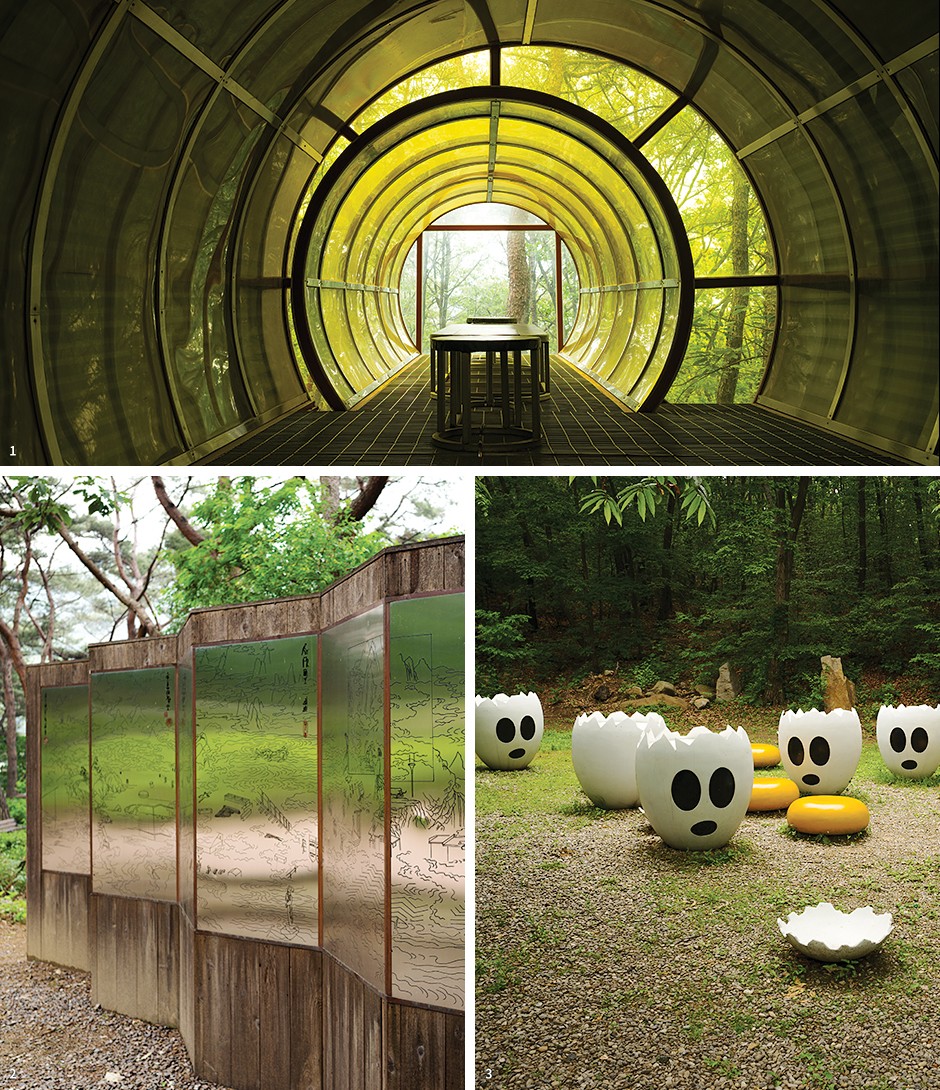 It particularly offers a tour program with professional docents to guide visitors through the artworks at Anyang Art Park. They provide detailed explanations and background information on art history, architecture, and Anyang's history. This service requires RSVP. To the left of the Anyang Pavilion and up the trail, visitors can have easy access to the installation works that serve as benches, shelters, playgrounds, mazes, and guide signs. The Anyang Art Park has been transformed from a simple habitat for picnics into a place where nature, people, and art become one. It is expected that Anyang Art Park will produce an increasing number of colorful flowers of public art and diffuse the scent for many visitors to experience art more closely.