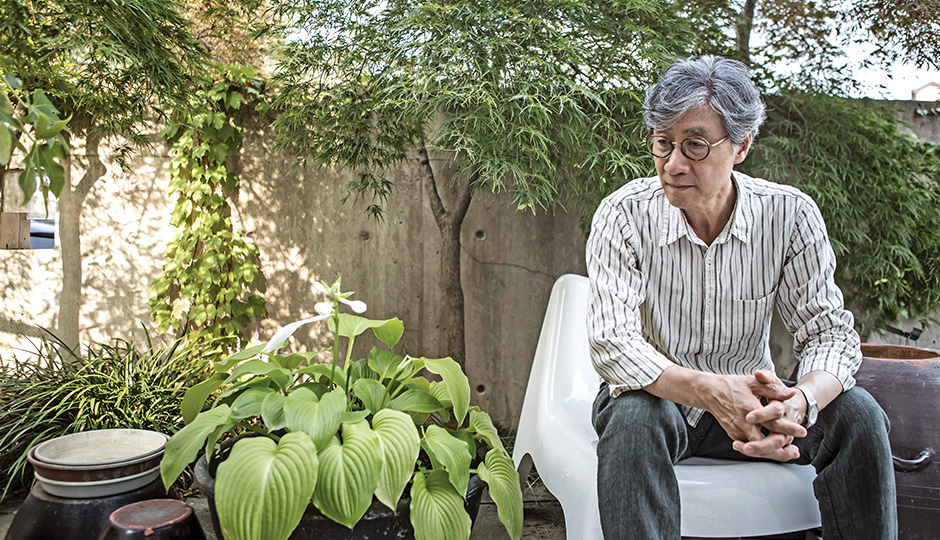 Koo Bohnchang
You and Sulwhasoo have something in common: you changed the flow of Korean photography and Sulwhasoo changed the history of Korean cosmetics. You have also collaborated with Sulwhasoo.
I once worked with past container designs provided by Amore Pacific Museum of Art. I was very pleased to work with them because it was an opportunity to newly interpret the history of cosmetics that represent Korea. When I received the cosmetic containers from the 1960s-70s, I thought, "I think I saw them on my mother's vanity case," and brought out a lot of memories.
You must have been interested in cosmetics since you were younger.
Not really (laughs). But my parents were another link to Sulwhasoo. Sulwhasoo has evolved into a Korean medicinal cosmetic brand based on ginseng. The idea came from Late Chairman Sung-hwan Suh who was from Kaesong, the town famous for ginseng. My parents were also from Kaesong. The people of Kaesong have a very unique regional character. They don't like to owe others anything, but they enjoy helping others. Also, keeping promises is as important as life for them. That must be the famous spirit of Kaesong merchants. Even the Japanese failed to dominate the commerce in Kaesong during the Imperial Rule.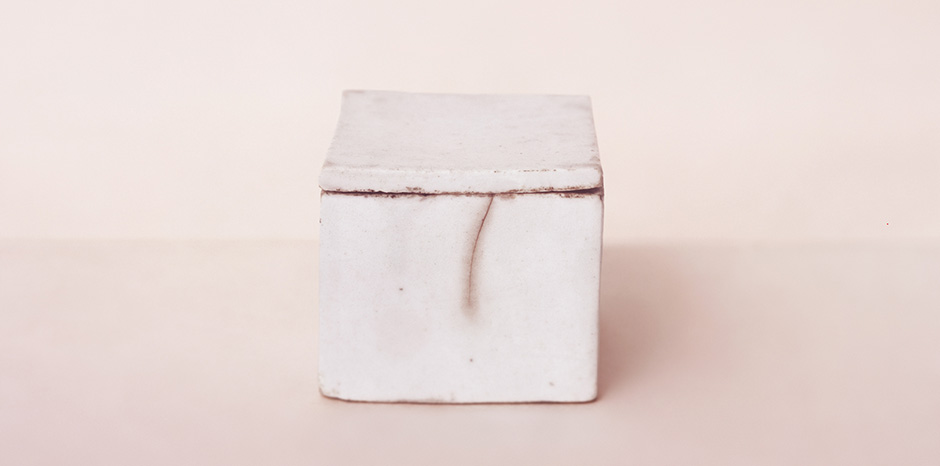 It is a very special relationship in many ways. In the eyes of an artist, how do you want Sulwhasoo to change to prepare for the next 50 years?
Most world-class brands have charmingly minimal container or logo designs. Consumers all around the world are fascinated by images of these designs and tend to be very loyal to such brands. The path Sulwhasoo has walked on for the last 50 years is absolutely amazing. Since 'Sulwhasoo' is associated with a certain image in peoples' minds, I hope this image solidifies so it impresses more and more people around the world as a global beauty brand.
I heard that you inspired the novel <Red Sofa>. You already have a great reputation, but do you happen to have other dreams? Is there any new object captured in your frame?
Looking back, the <Mask> and <White Porcelain> series that I started when I turned 50 are already about 10 years old. They are going to continue for little while longer because there are things I have not yet expressed. For the last few years, I have been contemplating how to deal with 'gold,' which is a common desire of mankind. I am planning to capture the world's golden objects, like the Incan relics of Peru. I want to wrap pebbles with golden films as you see in the photos behind me and photograph them under my series. I still have a long way to go.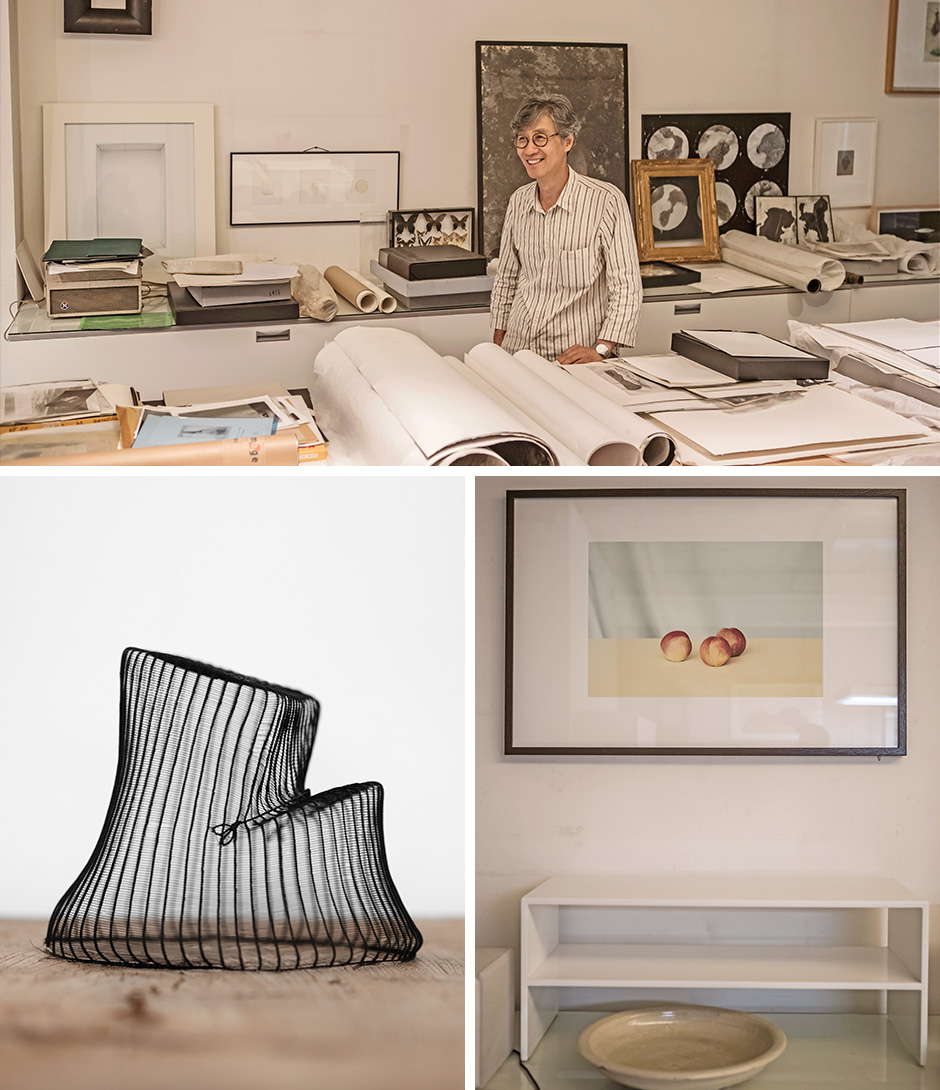 We are living in an era of super speed where anything gets old over time. As an artist who has concentrated on the essence of objects, what is your secret to overcome this nature of this era?
I don't know about other things, but this is what I think about photography. Even if it is a commercial photograph ordered by a client, I feel that it is barely complete when it reflects only my touch and insights. I need to see that with my influence, the objects are breathing uniquely in the photographic paper. I want others to see this as well. As an artist, I should always maintain composure with 'harmony' and balance' to ensure consistent quality.
They say you will be enlightened at a certain point. Does this apply to you, too?
I'm not sure about that. I am still constantly testing the devices of 'light,' 'background,' and 'moments' to capture what cannot be described with the human language and devoting myself to get the right one amongst hundreds of cuts. I fully enjoy the process, of course. I must be born for this, but it's very pleasing to make someone smile with my work.
Lastly, please tells us about your upcoming exhibition or plan?
I thought I had too many exhibitions lately, so I don't really have any specific plans for now. But work always comes one after another. It was hard to take pictures of white porcelain because the museums were not very cooperative in the past, but the museums volunteer to open their doors nowadays.