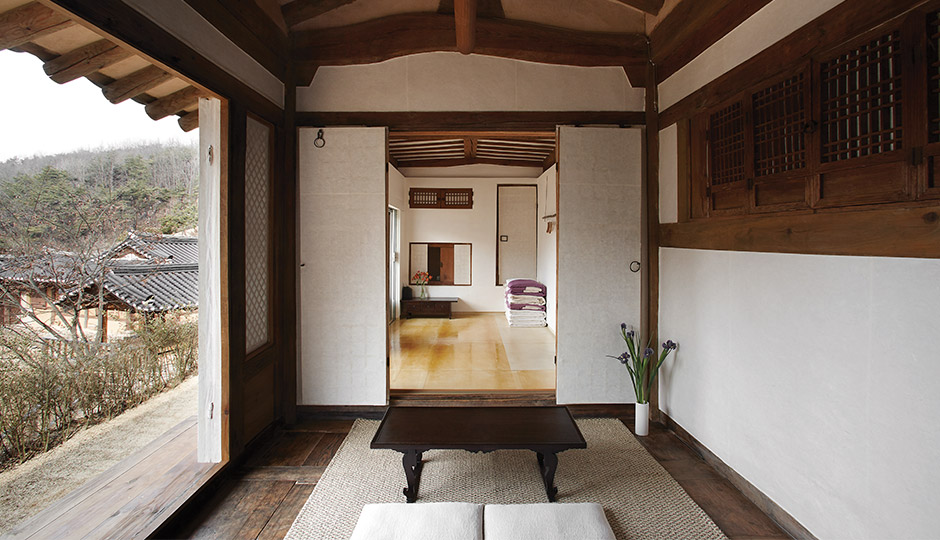 Andong
In a quiet forest that is not very far from downtown Andong, there are seven traditional houses nestled on a shallow hill, creating a picturesque view with a surrounding landscape. This place is called 'Gureume,' a traditional resort. Inspired by the question, "Couldn't we make the traditional houses with the lifestyles and culture of Korean ancestors a place that is valued and frequented by people in the modern era?", they decided to turn old houses into new 'houses.' They looked for a village with several traditional houses surrounded by beautiful, natural scenery, and discovered about 10 traditional houses that were almost submerged underwater in 1976 amid the construction of Andong Dam, which was used as an annex to the Andong Folk Museum. The seven historic old houses of Andong, however, were so poorly managed that they were almost forgotten. Now they have been transformed into 12 guest rooms with the convenience of a modern lifestyle added to the beauty of the traditional Korean houses greeting the travelers.
The framework and ambiance of old Korean houses have been preserved, while the indoor cooling and heating systems, modern bathrooms and toilets, glass doors for security and heating, and indirect lighting between walls and partitions are completely hidden. The simply designed Seoan and Soban, the vases with the right flowers for each season, and the sheets and cushions made by a master of Andong fill the space to demonstrate the harmony of tradition and modernity. For breakfast, they serve Andong's local, homemade food or native delicacies. You can enjoy dedicated services in a cozy setting, and experience endless comfort and calm. Gureume is composed of two Daega houses, two Jaesa houses, and three Jeongja houses that are 200 to 400 years old. Each house has a unique shape, scale, and charm.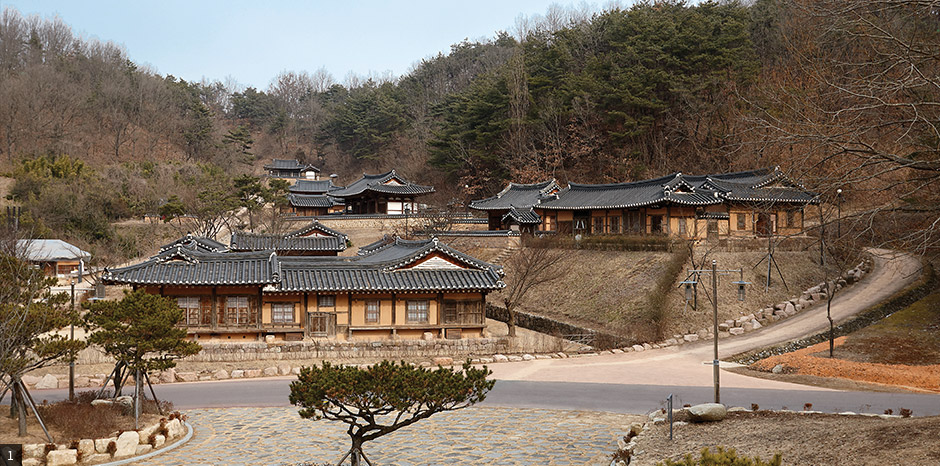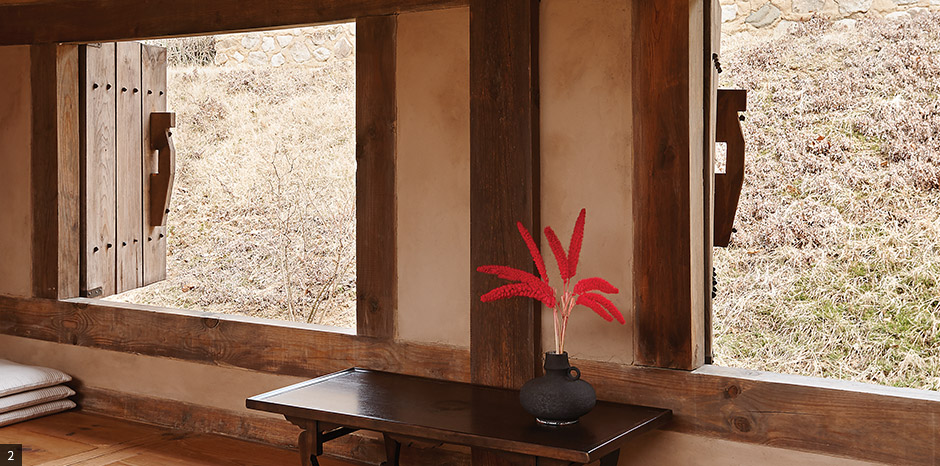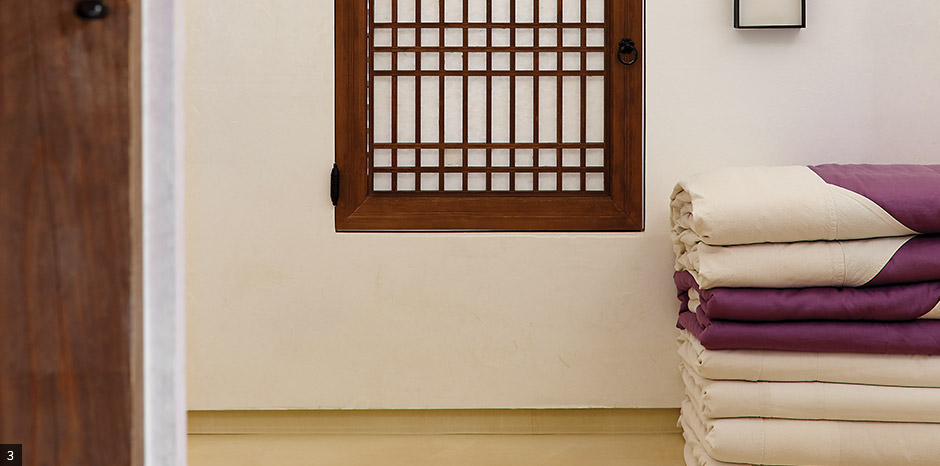 As you enter Gureume, you will come across Gyenam Gotaek (built around the 1800s), which is the main house of the family that was built in the shape of a square by Yi Gwi Yong, an 8th-generation descendant of Toegye Yi Hwang, when he settled in the village. Chilgok Gotaek (built in 1831) is also a typical, square-shaped noble house built by Yi Hwi Myeon (father of Chiam Yi Man Hyeon), a 10th-generation descendant of Sir Toegye. Palhoedang Jaesa and Gamdong Jaesa were ritual houses. They have smaller yards than the Daega houses, and they are cozy. Their unique charms include the attics in the rooms and extra rooms at the end of narrow passages. Seounjeong (built in the 1800s) is a pavilion built by Yi Eon Soon, the 9th-generation descendant of Sir Toegye, and is situated close to Gyenam Gotaek. It is popular among families with young children because it has an exposed tub, unlike other old houses. Enjoy the serene setting along with nature as the cozy bedding that makes you feel you are floating in the cloud while spending time with family or friends. A stay at Gureume presents a view that is different from what you saw yesterday. It would also change the view of your heart.