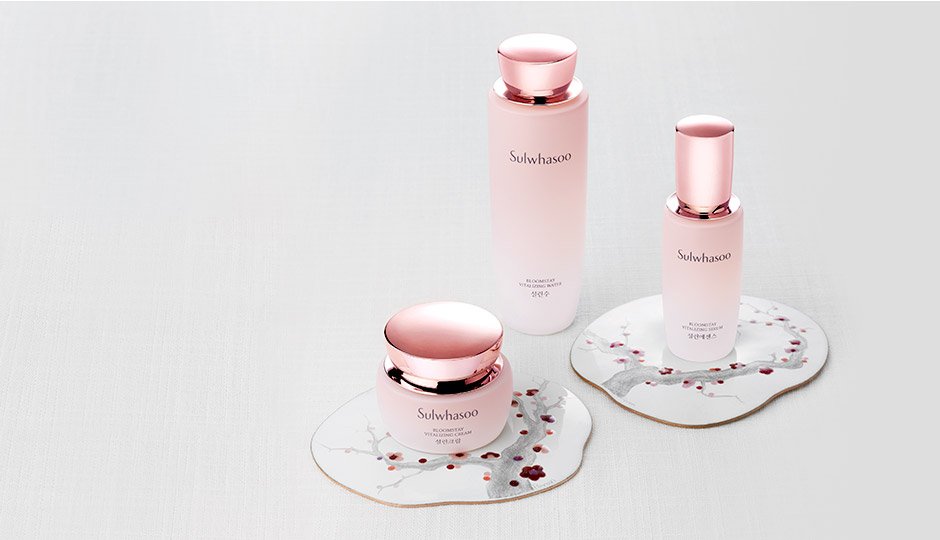 Bloomstay Vitalizing Line
Bloomstay Vitalizing Line
In this day and age, it is important to figure out what you truly want and what will keep you satisfied rather than how you appealed by others. Your criteria for skincare products must be also changed since they are directly related to your skin's health. Sulwhasoo newly presents the Bloomstay Vitalizing Line to discover a new value for your skin with ingredients and efficacies, guiding you to the healthy path toward beauty. Delicately bloom with the energy of the sky and land after enduring severe cold. Sulwhasoo has captured the condensed antioxidant energy of the plum blossoms' powerful vitality and the subtle fragrance of plum blossoms in its Bloomstay Vitalizing Line. The plum blossoms that replenish your skin are carefully selected, extracting active substances to fill the Bloomstay Vitalizing Line. It cares the various symptoms of skin aging, and delivers healthy energy as a completely new anti-aging solution, leaving your skin as bright and revitalized as freshly bloomed plum blossoms.