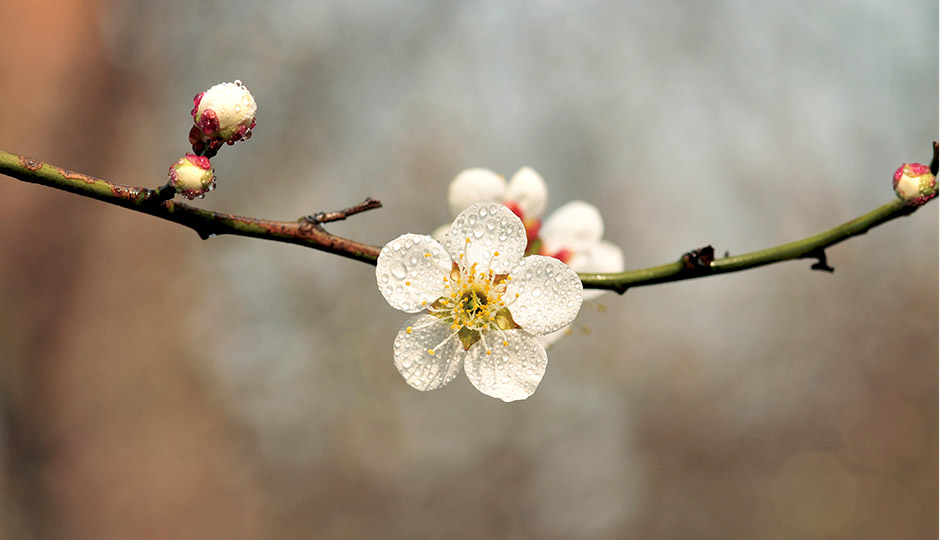 Precious beauty that powerful vitality bloomed
Plum blossoms, which inform the upcoming of spring and the end of winter, have been widely loved since the olden times due to its graceful flowers and rich fragrance. Since they bloom after enduring severe cold, classical scholars admired plum blossoms' powerful spirit to overcome adversities with integrity and faith. Also, plum blossoms are the symbol of Sulwhasoo as the meaning of brand name, Sulwhasoo indicates beautiful snow blossoms. Plum blossoms' rigid vitality and extreme beauty match the ideal beauty that Sulwhasoo pursues. Sulwhasoo has focused on powerful antioxidants and the vitality of plum blossoms and produced as the ingredient,which brings vitality and energy to your skin. The flower buds of the Green plum blossoms with the most condensed energy right before blooming are carefully picked by hand, and are extracted with Sulwhasoo's proprietary know-how. Plum blossoms' vitality and antioxidants protect the skin from the signs of aging, leaving it full of vitality and health. The skin looks clearer and younger with thorough hydration and firm resilience.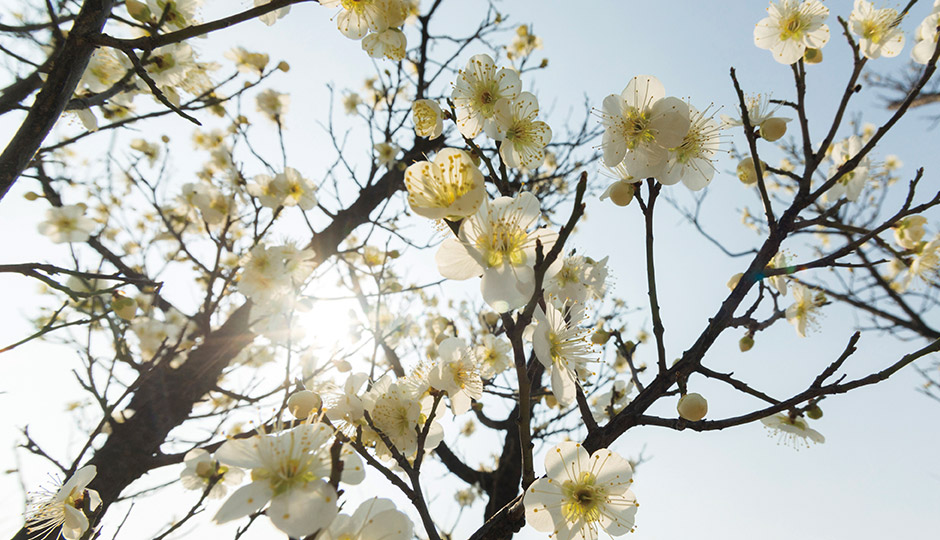 Modern women's unhealthy lifestyles that lead to excess weight loss, exhaustion, and child-rearing stress accumulate fatigue factors in the skin. Your skin will obviously age with fatigue. You may be born with beautiful skin, but you will never last it without skincare. You can only prevent aging when you remove fatigue from your skin. Sulwhasoo's new Bloomstay Vitalizing Line prevents the premature signs of aging the premature signs of aging by antioxidant energy came from con - densed vitality of plum blossoms that removes the signs of fatigue, and keep the skin refreshed everyday for resilience and clarity. It prevents skin aggression and loss of moisture, leaving your skin firm and revitalized all day. Bloomstay Vitalizing Water is a skin conditioner that contains plum blossom extract which has anti-oxidant effect and Yuzu which has moisturizing effect to give a smooth, moisturized skin foundation. Bloomstay Vitalizing Serum is formulated with plum blos - soms and germinated five fruits and seeds for clarity and radiance. A soft and elastic texture of Bloomstay Vitalizing Cream has put plum blossoms, germinated five fruits and seeds, and yuzu and hardy orange all together to care the external aggressors and signs of aging for smoothness and resilience. Replenish your skin with the radiant vitality of plum blossoms with Sulwhasoo Bloomstay Vitalizing Line for youthful skin through the positive energy of plum blossoms.